Magic and technology collide at the Land of Dawn in October.
Moonton has revealed October's Starlight skin, Cosmic Voyage Eudora. Similar to the futuristic theme of the current Starlight skin Space Mech Atlas, the new Starlight reimagines the mage hero as a caster in a more technologically advanced world.
This is Eudora's sixth skin in the game after Flame Red Lips, Christmas Carnival, Emerald Enchantress, Vivo Selfie Goddess, and Countess Scarlet. Despite being only a Starlight skin, Cosmic Voyage Eudora's new skill effects are so dazzling that it triumphs over her only Epic skin, Emerald Enchantress.
---
---
Cosmic Voyage Eudora preview and skill effects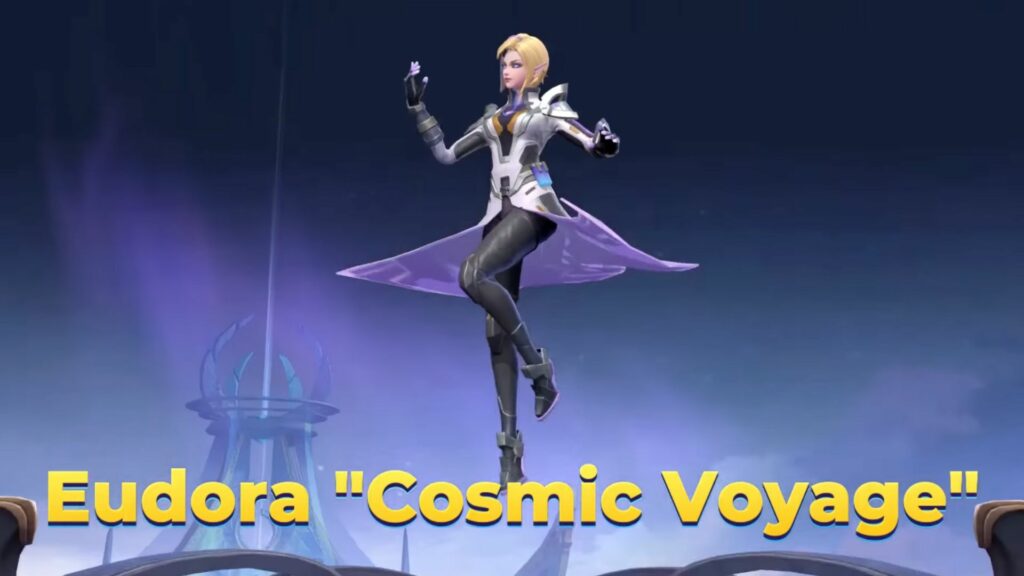 Eudora looks stunning and intimidating at the same time in her new look. she now has blonde hair instead of the metallic white hair she had on her default skin. As for her outfit, she is wearing a white futuristic robe, and underneath is a solid black bodysuit.
She now summons purple lightning from her right hand whenever she casts Forked Lightning. She also launches a concentrated ball of purple energy with Ball Lightning.
For her ultimate, Thunder's Wrath, Eudora summons a drone that flies above a target to fire a deafening purple lightning multiple times.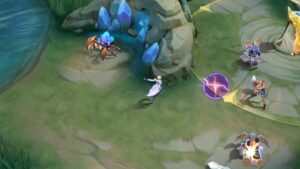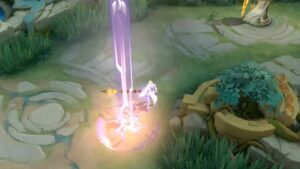 Previous Starlight skins — Street Blow Benedetta , Snake Eye Commander Moskov, Simian Curse Sun and Kaminari Kaja — will also be available for you to choose from if you're not fond of Eudora's new skin.
Starlight members will also receive a painted skin of Impish Trickster Lolita, an exclusive Eudora emote, and a Karina sacred statue.
Cosmic Voyage Eudora will be available from October 1 to 31.
---
---
Follow ONE Esports on Facebook for more Mobile Legends news, updates, guides, and more.
READ MORE: The 3 best heroes to counter Claude in Mobile Legends