The latest Mobile Legends: Bang Bang skin trailer opens with a sequence of comic-style drawings featuring Firebolt Bruno and the newest Epic skin for Lancelot, Swordmaster.
As pages of the comic book flips, we see a gigantic, alien looking monster attacking a city. Just as its purple tentacles are about to grab a damsel in distress, Lancelot jumps in with his sword to save her.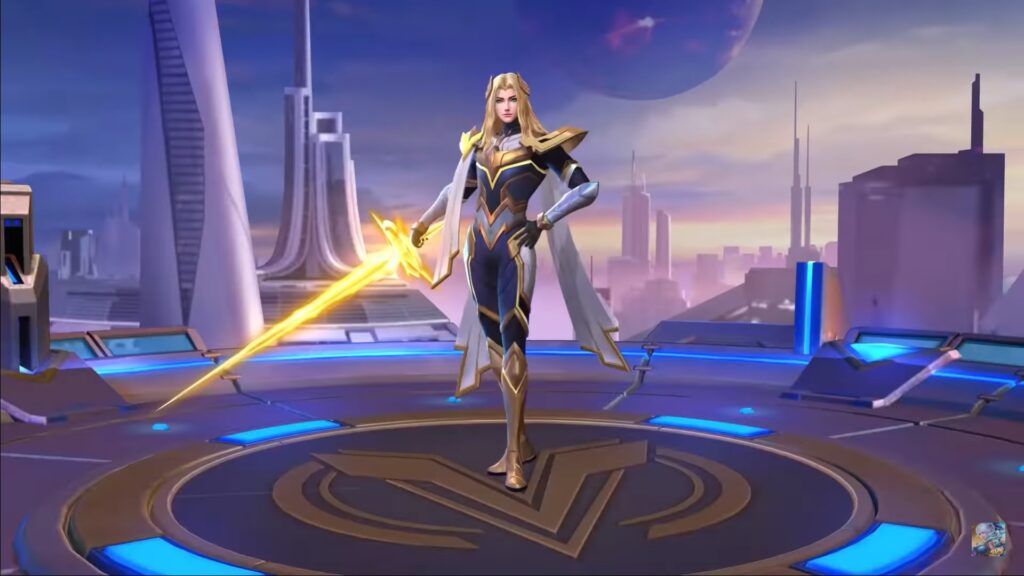 Shouting his trademark line, "Time to witness the handsome!", Swordmaster Lancelot is his best skin ever. It has a modern King Arthur medieval feel, with a dose of superhero that was designed cohesively.
---
---
MLBB fans will appreciate the clean aesthetic of his look that's entirely based on a contrasting dark grey and white color scheme that's illuminated by gold trimmings, his signature blonde hair, and of course, his glowing sword.
Like Firebolt Bruno, Swordmaster Lancelot will have accompanying comic book effects. It will be released in the "The Legend of Sword" event, which we expect will be similar to Firebolt Bruno's draw.
READ MORE: The beginner's guide to Brody, MLBB's newest marksman