Don't try Khufra jungle in your Mobile Legends: Bang Bang ranked games, please.
This hero has always been a priority pick in pro play ever since he was released in 2019. Known as one of the best roamers in the Land of Dawn, all his skills either stun or slow the enemy, making him a flexible choice for roamers in any team composition.
Most recently, Aura Fire surprised on Khufra last Mobile Legends: Bang Bang Professional League Season 9 Week 3 (MPL ID Season 9). Instead of playing him as a roamer to set up team fights, Aura Fire's Jehuda Jordan "High" Sumual picked him as a jungler.
Aura Fire's High succeeds with a very unique Khufra jungle pick at MPL ID Season 9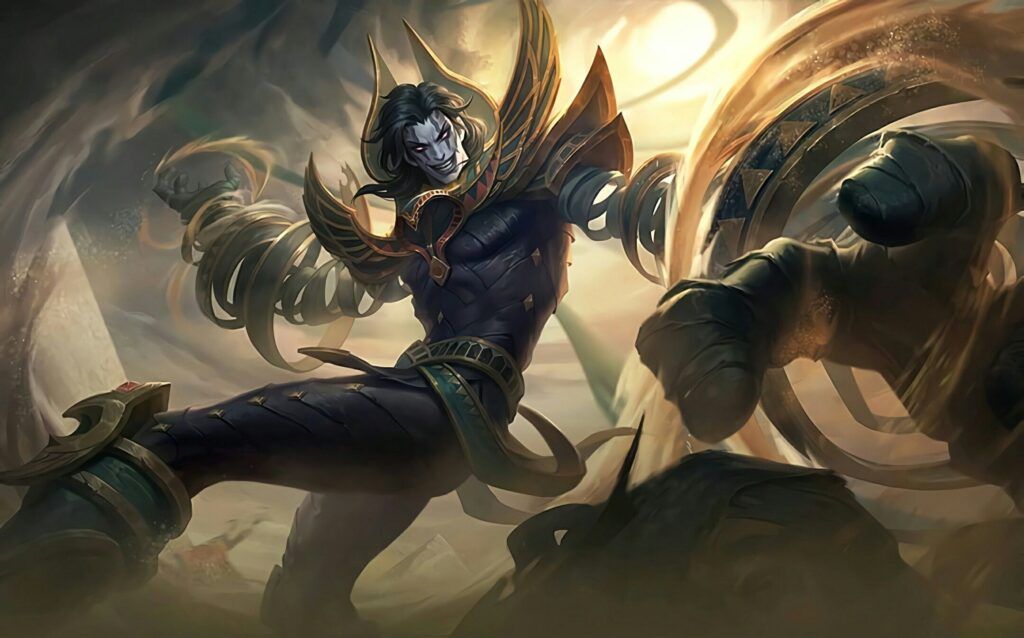 Khufra jungle was locked in during their series against Rebellion Zion. Playing the Desert Tyrant in the jungle, High still went with the usual tank item build and Concussive Blast tank emblem, much like how he's played as a roamer.
As expected, Khufra had a slower start than usual in terms of jungle clear compared to Rebellion Zion's jungler, JiiSaa, on Yin. In fact, Rebellion Zion was leading at the fifth-minute mark with a 3-0 kill score.
What was going well for Aura Fire was Leonardo Prasetyo "Kabuki" Agung's Beatrix, who was able to farm freely to reach her power spike in the mid game.
Aura Fire mounted the counterattack, and was able to slowly claw their way back into the game. After a back-and-forth affair, Aura Fire secured the Enhanced Lord at the 19-minute mark, which immediately led to the quick push in the midlane to end the first game of the series with a win.
High ended the game with a respectable 4/3/7 KDA on Khufra. Kabuki's Beatrix was the main damage of the dealer of the team, and received the MVP award.
---
---
Aura Fire is on top of the standings in the first half of the regular season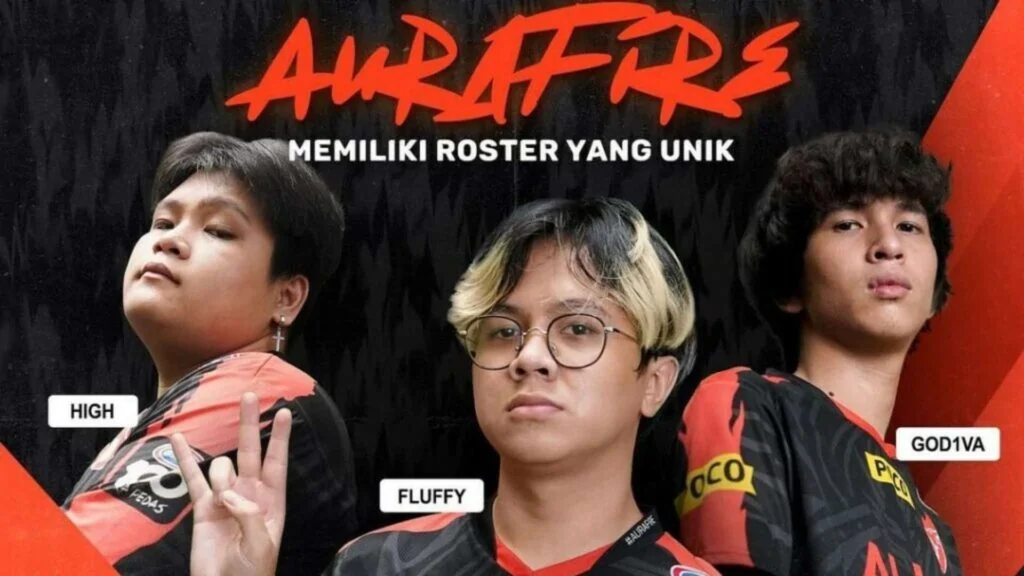 Aura Fire went on to win the second game and the series, their fourth win in the regular season. They are currently second in the standings, and is tied with MPL ID Season 8 defending champions ONIC Esports with a match score of 4-1.
Catch the MPL ID Season 9 action live on Mobile Legends: Bang Bang's official Facebook and YouTube page.
READ MORE: CW's Miya pulls off a clutch savage at the last minute at MPL ID Season 9