Vale, one of the strongest mage heroes in Mobile Legends: Bang Bang, has received his first Epic skin called Keeper of the Winds Vale.
This is his sixth skin after Cerulean Winds, Blizzard Storm, Kannagi, Soaring Devata, and Supernal Tempest.
The Epic skin has a divine appearance that will blow Vale users away. His outfit is unfamiliar and futuristic, adding to his otherworldly aura, and unlike his usual wavy hair, he now boasts long, layered green locks.
---
---
Preview of the Keeper of the Winds Vale and its skill effects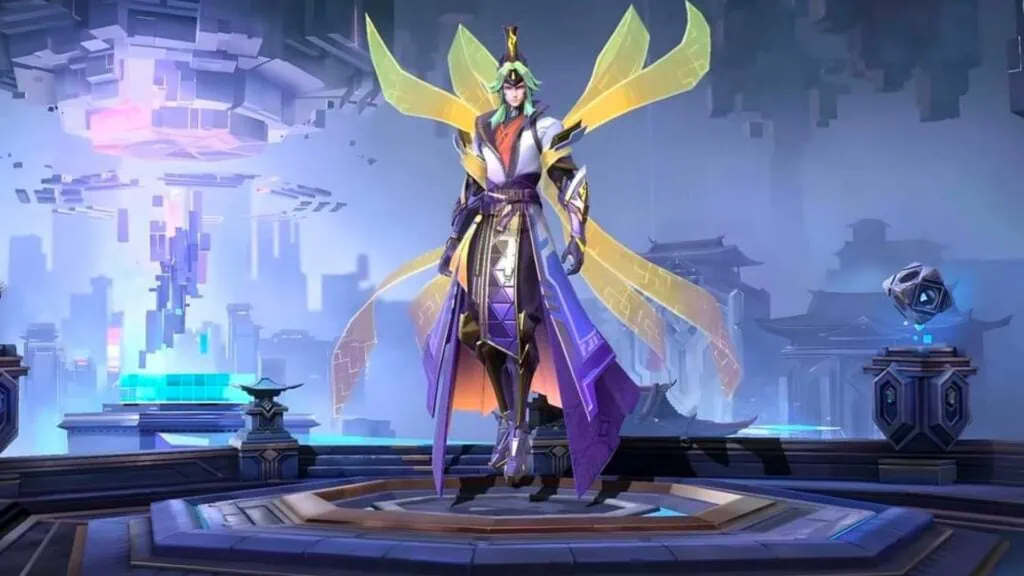 The Epic skin of Vale showcases a grandiose outfit that is truly remarkable. He dons a futuristic purple kimono that radiates a breathtaking sheen when viewed from specific angles.
Additionally, his obi, which glows in a lustrous gold hue, and appears to have a mind of its own as it moves seamlessly with each of Vale's actions.
To complete his ensemble, Vale wears an opulent crown that engulfs his entire forehead. The centerpiece of the crown is a colossal golden crystal that epitomizes his immense strength and authority.
The character's skills come in two distinct colors, depending on the player's preferred style of play.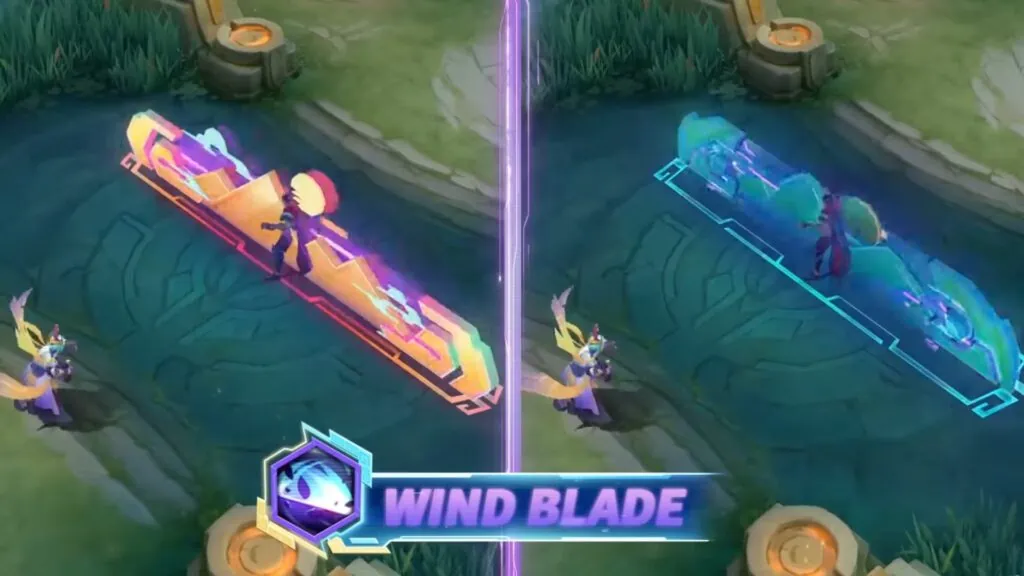 For those who prioritize damage output, the skills will appear in a menacing blood-red tint during combat, adding to the overall terror of the character's attacks.
Alternatively, players who favor a more supportive and crowd-control-based approach can opt for the blue-tinted upgrade. All of the character's skills will have a soothing blue hue that symbolizes the character's role as a team player.
---
---
Follow ONE Esports on Facebook for MLBB esports news, guides, and updates.
Keeper of the Winds Vale will be available soon in the in-game shop for 899 diamonds.
READ MORE: Exclusive: Want to master Fanny? Kairi recommends watching this streamer right now