The latest two skins to rocket into the Land of Dawn is Blazing Shadow Esmeralda, part of the Blazing Bounties skin series, and Samurai Mech Jawhead.
Insatiable. Inscrutable. Alluring. Enchanting. Mysterious.
By playing Mobile Legends: Bang Bang, your vocabulary also improves. These are the words Moonton used to describe Esmeralda's Blazing Shadow skin. Wearing thick eyeliner and even thicker purple eyeshadow, Blazing Shadow Esmeralda is everything that Ruddy Dusk should have been.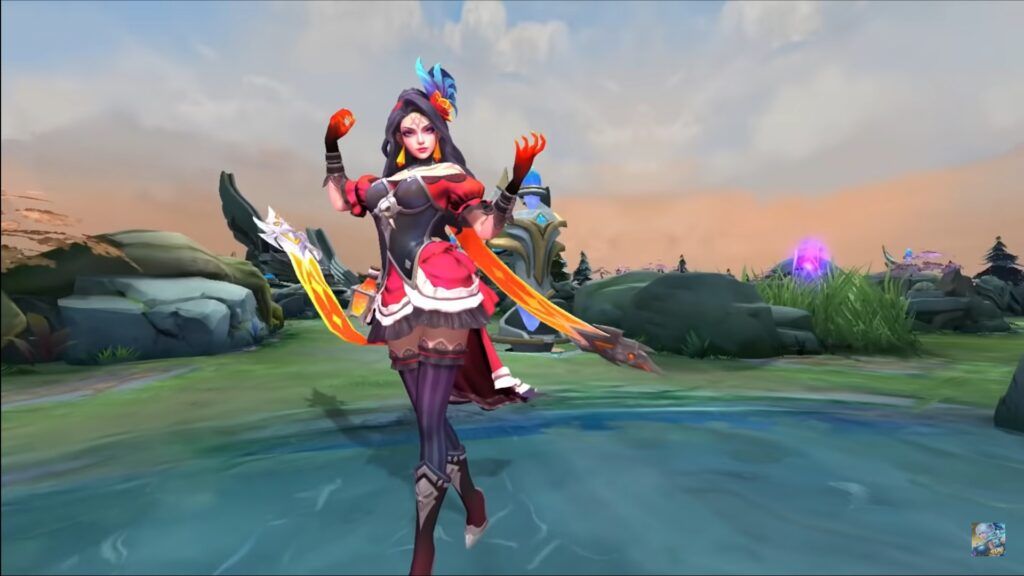 A cross between the long flowing dresses of the Wild Wild West and modern Lolita fashion, red-hot Esme is here to slay. So much detail was put into the skin, such as the skulls on her boots and bustier, the tangerine ombre orange gloves, and a touch of feathery blue on her head to compliment the flaming color scheme.
Her skill animations are not only fiery but also packs a punch. The combustible flames move fast, and you will feel like they're really burning through opponents.
---
---
The fifth skin for Jawhead, Samurai Mech's concept is marvelous and absolutely perfect for two groups of people — MLBB players who are also weebs, and MLBB players who enjoy cyberpunk.
In the animated trailer, the camera follows a missile flying through the night cityscape. Crashing into the side of a Japanese temple, Samurai Mech Jawhead appears just in time to save Ellie from the falling debris.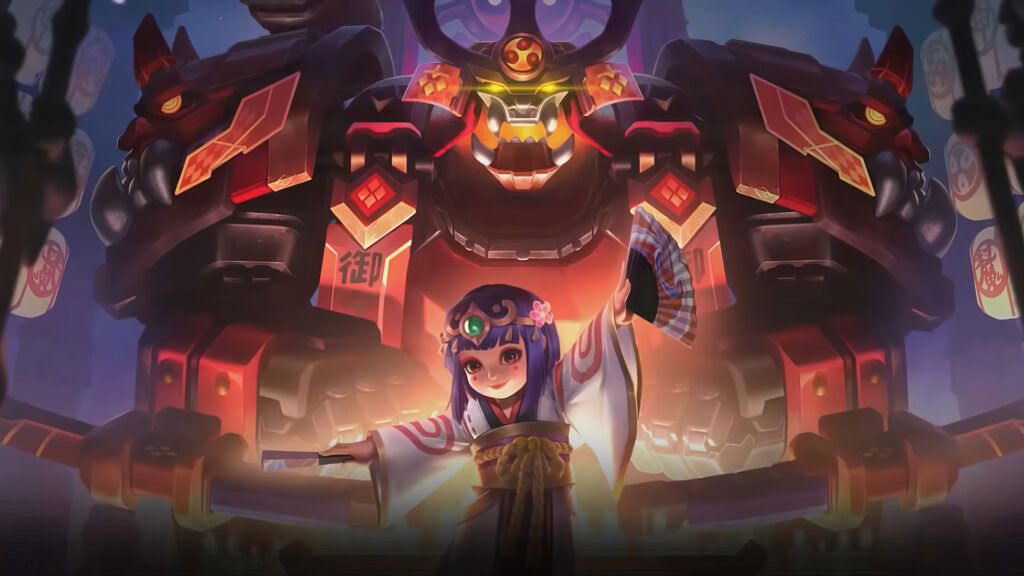 Having dyed her hair purple, Ellie wears a white-based kimono with golden accents, and a mythical-looking headdress with a green emerald in the middle. Jumping into the robot, she looks very much in sync with the theme.
Check out the extremely detailed design of the mech! Jawhead's face looks like it took reference from Transformers, but stylized to fit the Asian motif. Besides the nuts and bolts, he even has hanging ema boards, two samurai swords, and demon masks for shoulder pads.
You definitely do not want to mess with this big guy.
READ MORE: The biggest winners and losers of Mobile Legends patch 1.5.28