Part of the Blazing Bounties skin series tied to the ongoing Blazing West in-game Mobile Legends event comes Blazing Axe Franco, his sixth official skin.
Ditching all things cold from the Northern Vale, Blazing Axe Franco exudes the same fiery glow and color palette as Blazing Force Aldous and Blazing Gun Layla.
According to the lore written by Moonton, they describe Franco as "the most notorious smuggler in Los Pecados". Franco lost his right arm after a fight against Kane, the big bad boss of Los Pecados, where the Blazing West event takes place.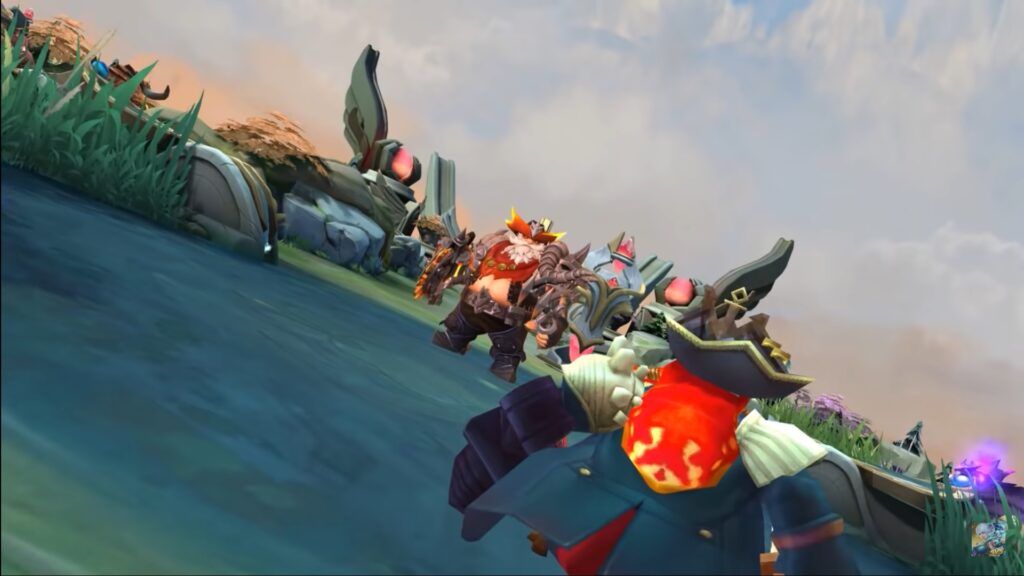 ---
---
Because of that, Franco approached the best black smith in the area and received a mechanical arm, intent of getting revenge on this mysterious Kane, a possible new hero coming to Mobile Legends: Bang Bang.
Described as irritable, impetuous, robust and egocentric, it's no surprise that Blazing Axe Franco is wanted dead or alive. His axe has been swapped out for a breaking wheel with orange ombre spikes all around. Looking like it came right off a Hot Wheels car, it matches his flaming hat, neck bandana, and skill effects of the same tone.
READ MORE: Brave the Blazing West with in-game events, new skins, and new hero Mathilda