That long, golden spear. That big, majestic dragon. Enough already, Empyrean Paladin Zilong, will you marry me?
One of the oldest Mobile Legends: Bang Bang heroes is finally getting a collector skin. Looking like he walked right out of Heaven Official's Blessings, Empyrean Paladin Zilong is the debut skin in the new "Heavenly Artifacts" lineup by Moonton.
Taking design elements from the ancient Chinese dynasties of lore, this collector skin is the ninth in Zilong's collection.
---
---
Preview of Empyrean Paladin Zilong collector skin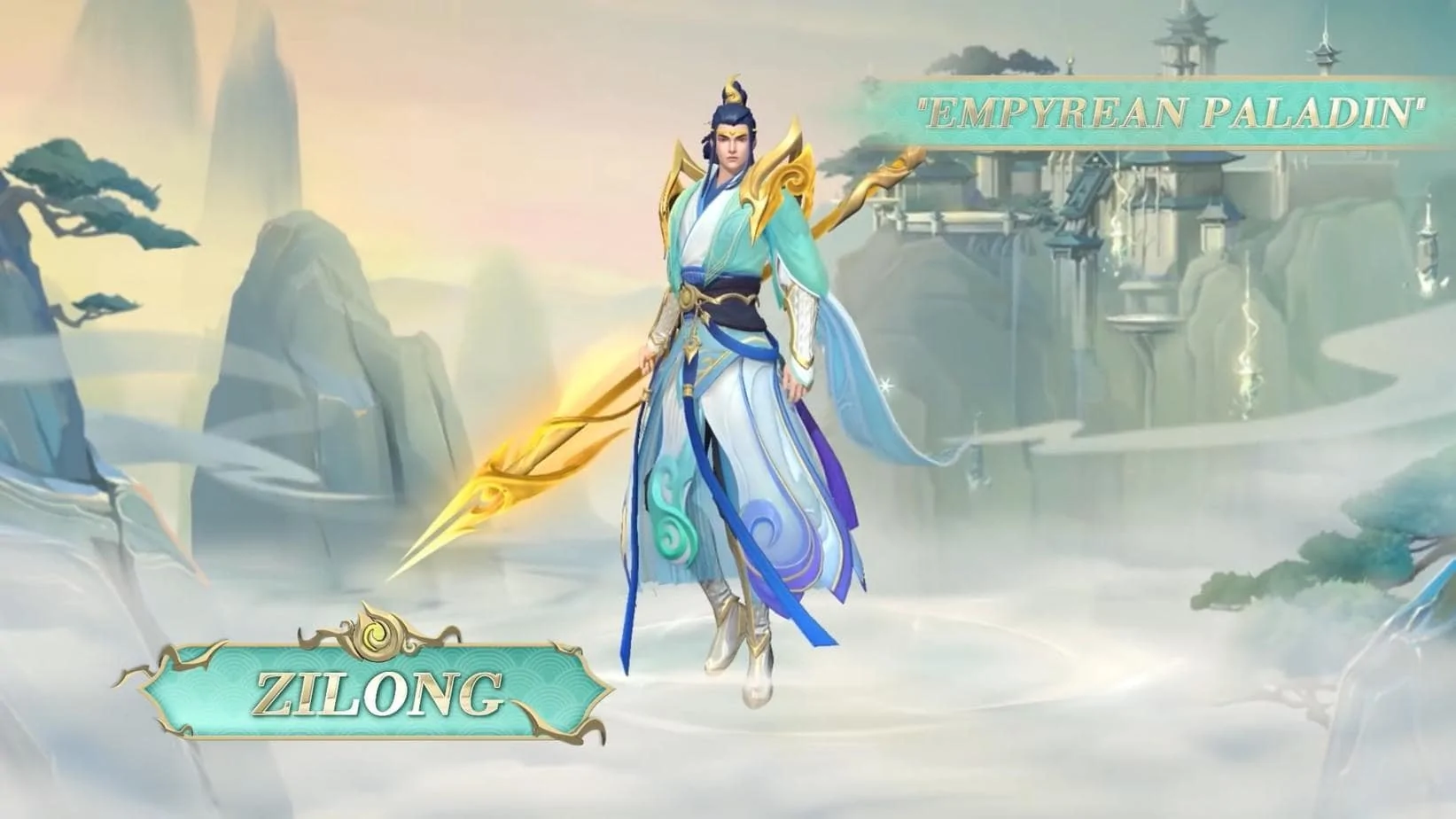 Empyrean Paladin Zilong swaps out his teal base armor for a more refined misty aquamarine tone, reaching peak elegance in this graceful rendition.
Paired with a traditional white hanfu, the look is enhanced by pastel green, blue, and purple tones that complement each other perfectly. The outfit is tied together, quite literally, by a black belt with opulent gold trimmings and bluish-purple ribbons that add a touch of royalty.
The most distinct feature is, of course, Empyrean Paladin Zilong's long, glowing golden spear. The Mobile Legends: Bang Bang fighter hero wouldn't be who he is without his trusty companion and matching pointed pauldrons.
Empyrean Paladin Zilong new skill effects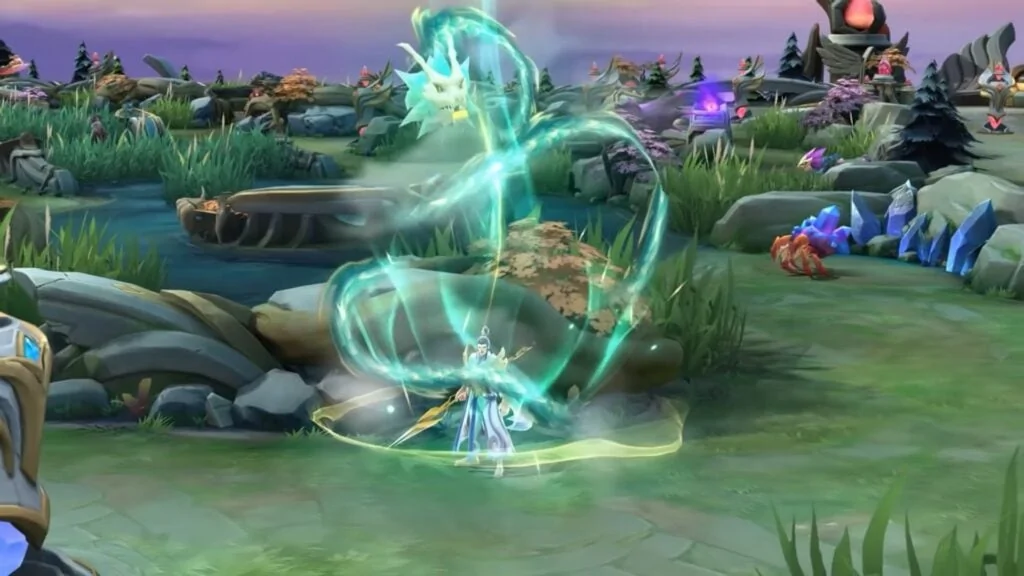 The Spear of Dragon collector skin comes with new skill effects, particles, and animations in the same color palette as his outfit.
When Zilong casts his ultimate skill Supreme Warrior, a large oriental serpentine dragon appears and towers above him, evoking an unrivaled sense of power and awe.
The skin's idle animation adds to his overall elegant look, with Zilong sitting and meditating midair.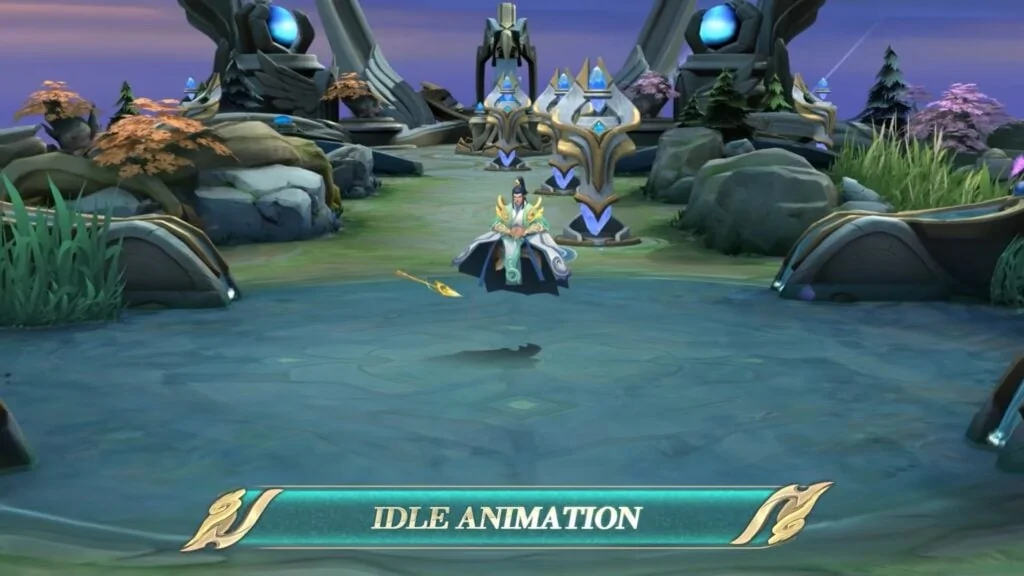 Finally, the Empyrean Paladin Zilong collector skin comes with special random animations that may be triggered on the display screen or the battlefield.
Empyrean Paladin Zilong will be available in-game soon. Watch the full skin trailer here:
Follow ONE Esports on Facebook for more Mobile Legends news, updates, guides, and more.
READ MORE: Stargazer Cecilion lets you play out your Cardcaptor Sakura fantasies