What better way to celebrate the Lunar New Year than with Mobile Legends: Bang Bang's iconic Monkey King hero, Sun!
Spring Blessings Sun is this cheeky fighter hero's sixth skin, and it's looking like his best one yet.
Only available for a limited time during this Lunar New Year period, Mobile Legends players will also be able to enjoy Moonton's redesigned Foxy Lady Aurora skin, as well as revamped Lion Dance Lolita, Dawning Fortune Luo Yi, and Auspicious Charm Odette skins.
---
---
Preview of Spring Blessings Sun skin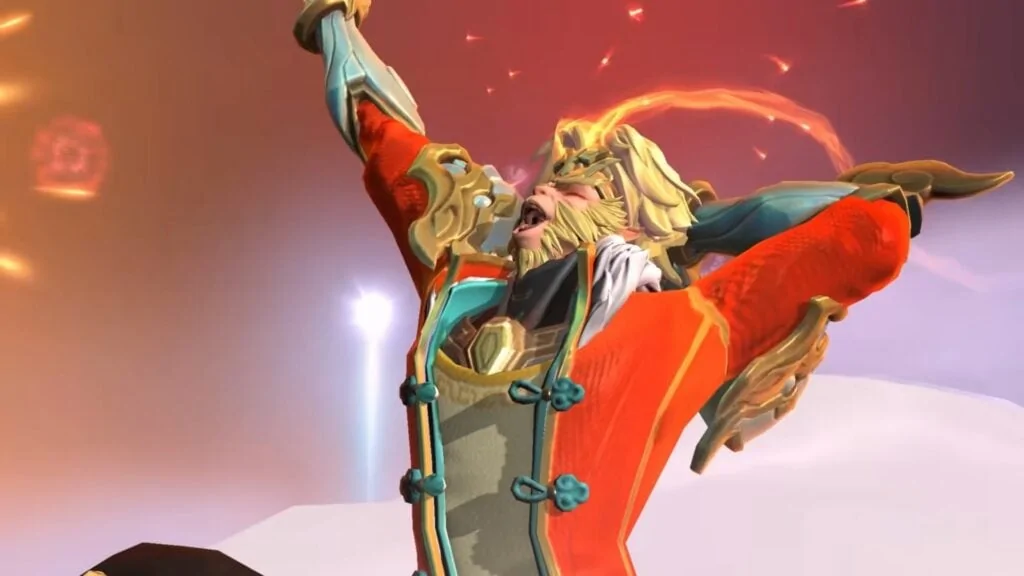 Doing away with his scary painted red face, Spring Blessings Sun adopts a more sophisticated "Journey to the West" aesthetic, with tamed blonde hair and a manageable beard.
Sticking to his native Chinese traditions, Spring Blessings Sun wears a striking scarlet changshan, the male equivalent of women's cheongsam, which pairs nicely with a turquoise colored inner layer.
Sun carries this polished look well in-game. With optimized skill effects, his movements and animations appear crisp and clean. The intricate red and gold design on his long staff, and the textures on his tail, are also eye-catching.
---
Preview of Foxy Lady Aurora skin update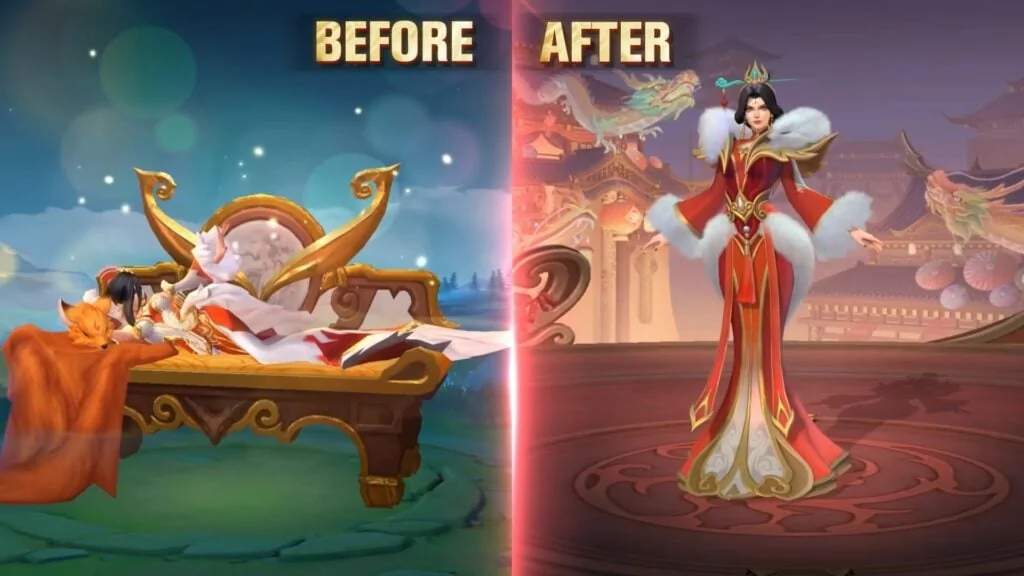 Sleeping beauty no more, Foxy Lady Aurora is now woke.
Her hour glass shape is on full display in Moonton's redesign of the Foxy Lady's skin. The tangerine colored fox around her neck has been removed, replaced by a fluffy collar. This opulent fluff is also found at the end of her sleeves and goes around her rear, which really shows off her figure.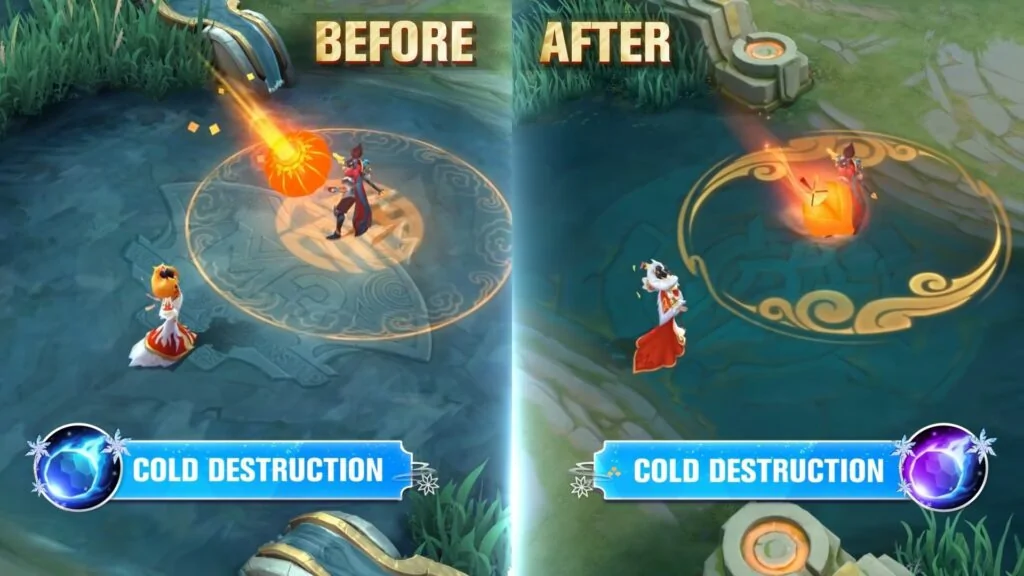 Foxy Lady Aurora's in-game golden skill effects exude a lot more elegance too. Doing away with ornate designs, Moonton recognized that in this case, less is more.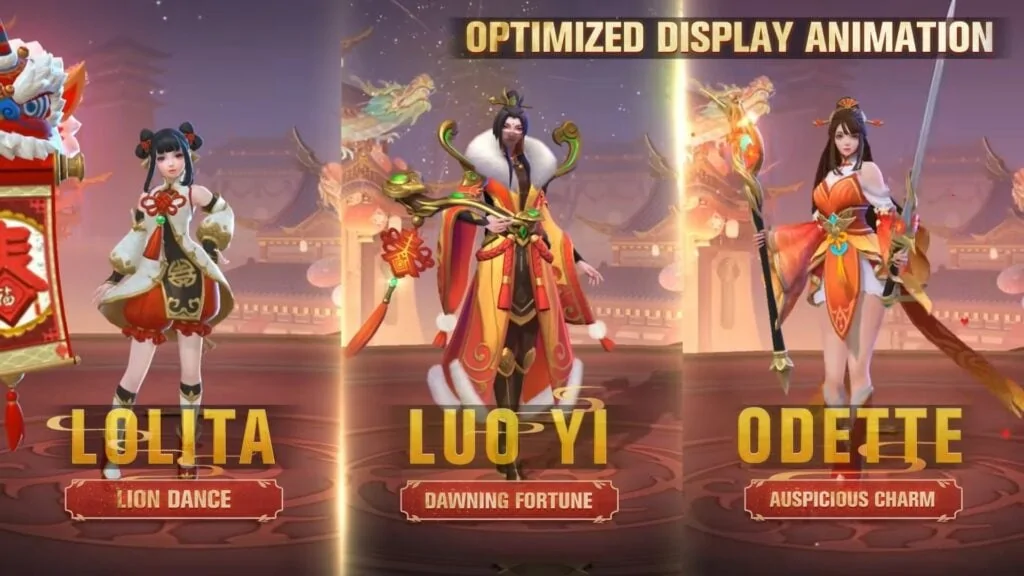 Lion Dance Lolita, Dawning Fortune Luo Yi, and Auspicious Charm Odette skins were also revamped, with new skill effects and display animations.
What a fantastic Lunar New Year package!
Watch the full skin trailer here:
Follow ONE Esports on Facebook for more Mobile Legends news, updates, guides, and more.
READ MORE: 3 big hints that a Jujutsu Kaisen x Mobile Legends collab is coming soon