Six months after her release in Mobile Legends: Bang Bang, Beatrix is finally getting a new skin that will surely make an impact in the Land of Dawn.
Blitz Attack Beatrix will arrive soon in MLBB patch 1.6.10 and will be the marksman's second skin in the game.
Preview of Blitz Attack Beatrix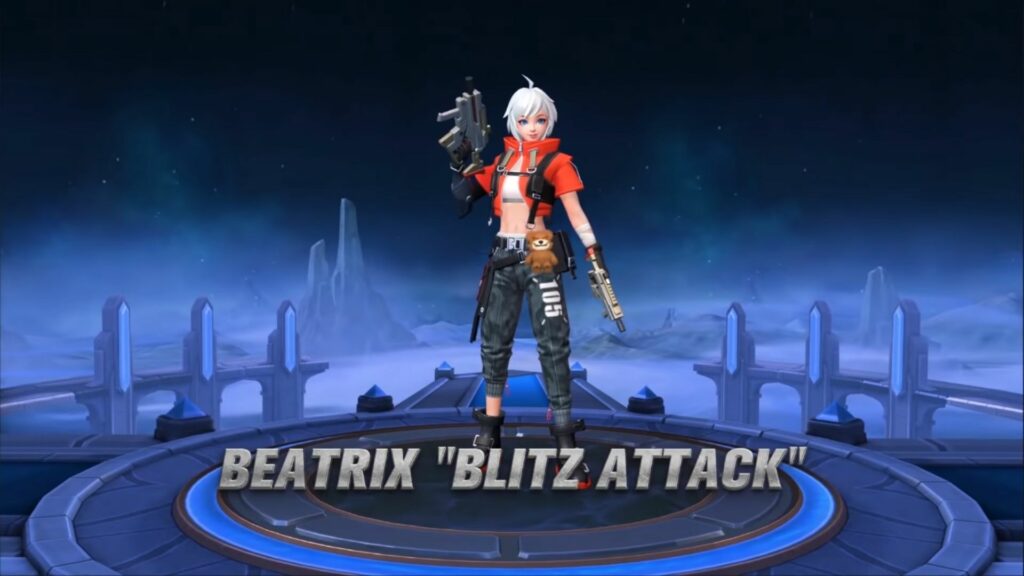 The skin was teased on Mobile Legends: Bang Bang's YouTube page, with the Dawnbreak Soldier now sporting a modern outfit, like an undercover agent who's ready to shoot any enemies in her way.
In this elite skin, Beatrix can be seen wearing a red jacket, a white top, and snow camo pants to perfectly portray the modern secret agent vibe. She also sports a full head of white hair, which compliments her outfit and make her look even more badass.
---
---
Blitz Attack Beatrix's skills
Beatrix now shoots blue lasers with each basic attack, and all four of her guns are now equipped with laser bullets.
As such, Need Backup has also been changed to make it appear as if she is summoning high-tech weapons through a computer.
If you want to know what's it like to become a world class secret agent in the Land of Dawn, this skin will fulfill just that.
Elite skin Blitz Attack Beatrix will be released in-game soon.
READ MORE: Realm Watcher Aldous is the most glorious collector skin you'll ever see