Odette, the Land of Dawn's very own Swan Princess, finally receives a much-needed revamp in Mobile Legends: Bang Bang patch 1.6.18. Although her skills haven't changed much, her revamp may put her back in the meta once again.
Now that her popularity is at an all-time high in ranked games, here is Odette's best build right now after her skills were revamped.
---
Odette's new skills in Mobile Legends patch 1.6.18
These are the changes she received in Mobile Legends patch 1.6.18 which is now live.
Skill 2 – Blue Nova
Odette releases a set of magic energy balls forward, dealing damage to the enemy hit and immobilizing them. Another energy ball will then spawn and attack a nearby enemy (prioritizes enemy heroes), dealing damage and immobilizing them.
Skill 3 – Swan Song
Compared with the older version, Odette can now leap a short distance while casting Swan Song, and the previous Damage Reduction has been replaced with a more obvious shield effect.
It was challenging for Odette to set up plays with Blue Nova before the revamp. Now, she can stun an enemy behind a minion or a creep with ease. As for Swan Song, the extra leap provides wonders, for it gives her a better chance at positioning her ultimate much better.
The extra shield that comes with her ultimate is also a gamechanger. If you saw an Odette possessing a chunky shield during Swan Song, chances are you'd want to get out of there instead of trying to take her down.
---
---
What's the best build for Odette right now in Mobile Legends?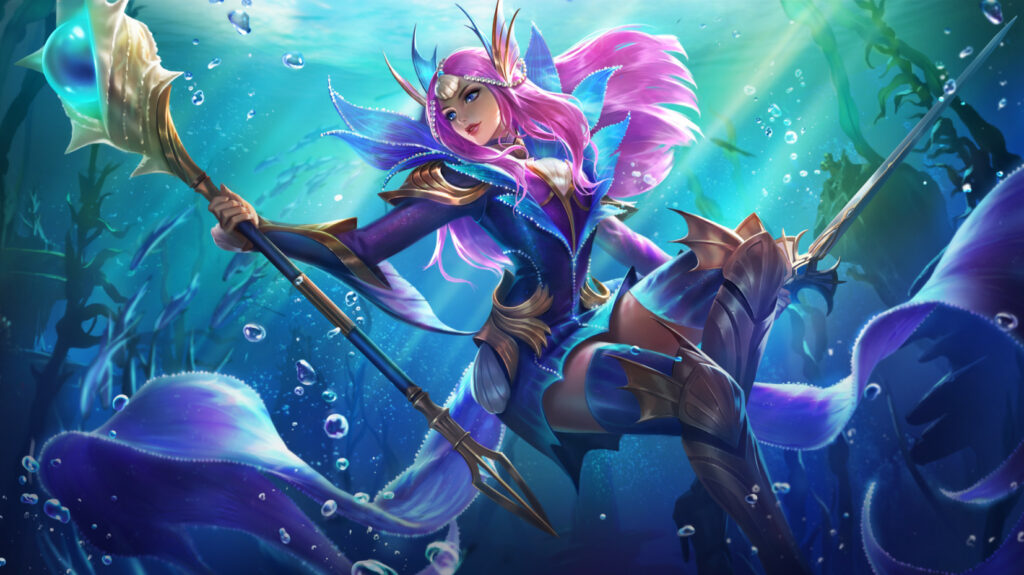 Still, the Swan Princess can get easily get killed by either an assassin or a marksman. However, there is a secret to maximizing the shield of her Swan Song in patch 1.6.18.
Oracle gives her the necessary survivability, especially during Swan Song. This beefs up her shield, which is handy in a team fight. Genius Wand also scales well with Swan Song and most of her skills.
Prioritize these two items. The rest depends on the lineup of the opposing side. Here is a standard best build for Odette against a well-balanced lineup.
Odette's best build in Mobile Legends patch 1.6.18
Arcane Boots
Genius Wand
Oracle
Lightning Truncheon
Holy Crystal
Winter Truncheon
If you are far ahead in the game, you can swap Winter Truncheon with Blood Wings.
READ MORE: The best build for Kaja, based on Iy4knu's stellar performance in MPL PH