Kaja is one of the heroes in Mobile Legends: Bang Bang who received a ton of changes in patch 1.6.10. He was initially a sought-after hero before falling off in the fast-paced meta.
Now he's back in Mobile Legends: Bang Bang Professional League Philippines (MPL PH Season 8) and RSG PH's Joshwell Christian "Iy4knu" Manaog revealed just how strong the mage support hero is in the sidelane.
---
---
Kaja buffs in Mobile Legends patch 1.6.10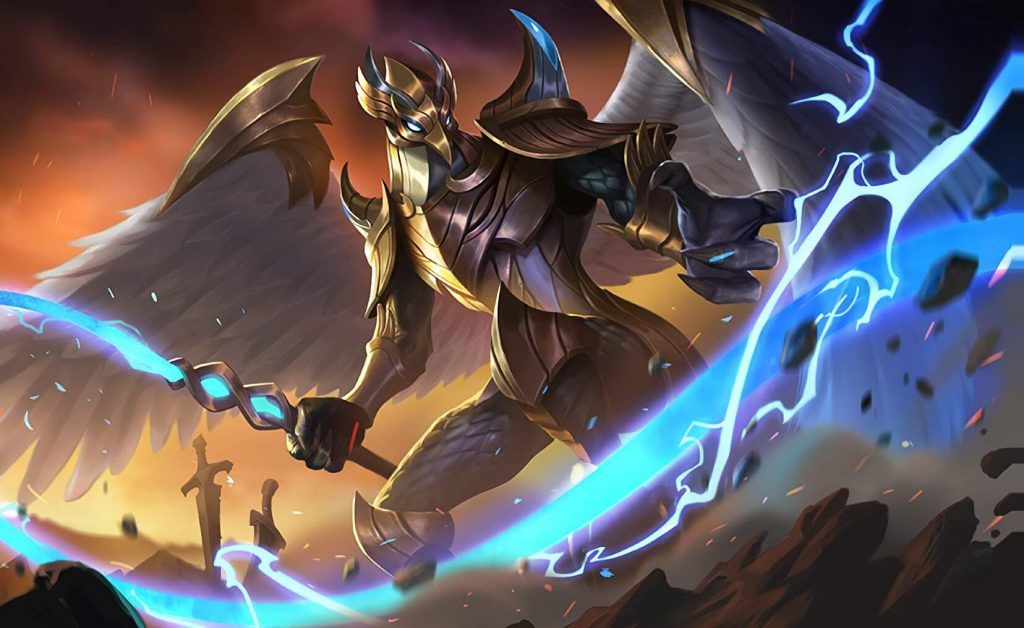 Here are some of the changes Kaja received in this patch.
Attribute
Base physical defence increased from 16 to 21.
Passive – Wrath Sanction
New effect: Enhanced basc attack restores HP.
Skill 1 – Ring of Order
New effect: Damaging minions also reduces the passive's cooldown by 0.3s.
Skill 2 – Lightning Bomb
Cooldown decreased from 13-11s to 13-10s.
Magic power bonus decreased from 120% to 80%.
Ultimate – Divine Judgement
Magic power bonus reduced from 150% to 100%.
Magic defense reduction decreased from 10-30 to 10-20.
Removed the magic defense boost.
Upon analyzing the changes, Kaja's Wrath Sanction, Ring of Order, and defensive attribute were buffed. However, lightning Bomb and Divine Judgement were weakened.
The changes made him a lot stronger in the laning phase, but his team fight power went down the drain especially after the Divine Judgement nerf.
Does it matter? His ultimate of pulling enemies towards enemies is pretty much the same, and was overpowered before. Plus, Kaja's weakness before is the laning phase, which has now been fixed.
Ultimately, the Nazar King remains a formidable foe in the Land of Dawn.
RSG PH Iy4knu's impressive Kaja performance in MPL PH Season 8
In week 2 of MPL PH Season 8, RSG PH was down one game in the series against ECHO. In game two, Iy4knu picked Kaja to answer to ECHO's Beatrix and Ling pick.
RSG PH's plan worked, and Iy4knu finished with a respectable 4/4/16 KDA. He went for a pure magic damage build, and was a great offensive option for the team.
He landed a handful of crucial Divine Judgements in the early game, which ultimately shut off the enemy Beatrix and Chou. His 16 assists were also a testament to how impactful he was all throughout the match.
RSG PH Iy4knu's best build for Kaja in MPL PH Season 8
Immortality
Calamity Reaper
Shadow Twinblade
Holy Crystal
Divine Glaive
Winter Truncheon
This best build for Kaja provided Iyk4nu with the necessary power to help secure kills. One combo with this build would be enough to instantly kill any marksman or mage heroes.
RSG PH turned the series around against ECHO, and ended the week with a 2-1 record.
READ MORE: Mobile Legends Aulus guide: Best build, skills, emblem, combos