TSM is ready for war.
In preparation for the 2022 League of Legends Championship Series (LCS) Summer Split, the team attended a boot camp held by Liminal Collective, an organization focused on pushing the boundaries of human performance. One of the program's speakers was Jurgen Heitmann, a US Naval Special Warfare officer for over two decades.
In TSM's latest vlog, Heitmann talked about team growth and how players can learn from each other to develop trust and transparency. He also led the boys through different team-building exercises on the beach.
TSM does team-building exercises and mindset training with a US Navy officer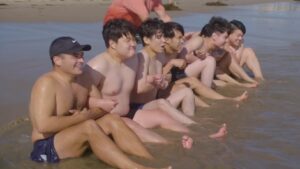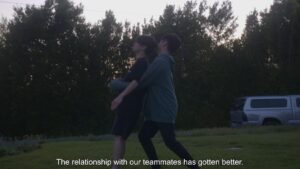 The squad participated in a few fun activities in the sun. They carried body dummies together across the shore, and played tug-of-war against head coach Wong "Chawy" Xing Lei and other TSM staff. Even though the players lost, top laner Heo "Hun" Seung-hoon felt that they were able to bond as a team.
To conclude their time at the beach, the staff and players sat down, interlocked arms, and took on a massive ocean wave.
While he's been to many boot camps throughout his career, veteran mid laner Huang "Maple" Yi-Tang said that the TSM boot camp was much more extensive. "We did a lot of things that I have never would have done before, on the beach, in the water. I find it very interesting," said Maple.
Joining the team during the mid-season break, the newcomer got to build his relationships with fellow teammates and the coaching staff during the program.
---
---
Maple meets his new fans at the end of LCS Week 1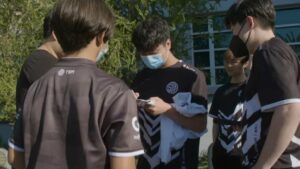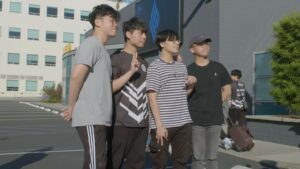 The vlog also documented the team's reactions to the LCS' first Super Week.
While TSM had a rocky start with two losses, they closed out the week with a strong win over Immortals. Jungler Mingyi "Spica" Lu was convinced that the team has improved since the Spring Split, where they finished ninth with a 5-13 record.
"There's already a huge difference in the team environment. I'm happy to just show people what we're capable of," said Spica.
Following the win, the team had a wholesome moment with a young fan who asked for their autographs. Even though it's been a while since Maple interacted with fans in person, he was glad to see them waiting outside the LCS Arena.
TSM will face reigning Spring Champions Evil Geniuses on July 3 at 5:30 a.m. GMT+9 | 4:30 a.m. GMT+8 | July 2 at 8:30 p.m. GMT | 1:30 p.m. PT. Fans can catch the LCS Summer Split 2022 on the official LCS Twitch channel.
You can watch the full boot camp vlog down below:
---
---
Follow ONE Esports on Facebook and Twitter for more LoL news, guides, and highlights.
READ MORE: Olleh catches TSM by surprise with completely off-meta Dr Mundo support