There's no doubt about it — Jinx is now the hottest character in the cosplay community, thanks to the success of the League of Legends anime "Arcane".
From rising cosplayers to K-pop idols such as SUNMI, the Jinx hype train has become unstoppable.
Chinese cosplayer SeeU took her Jinx cosplay to the next level by acting out a frame-by-frame skit of the League of Legends champion.
SeeU's Jinx cosplay is out of this world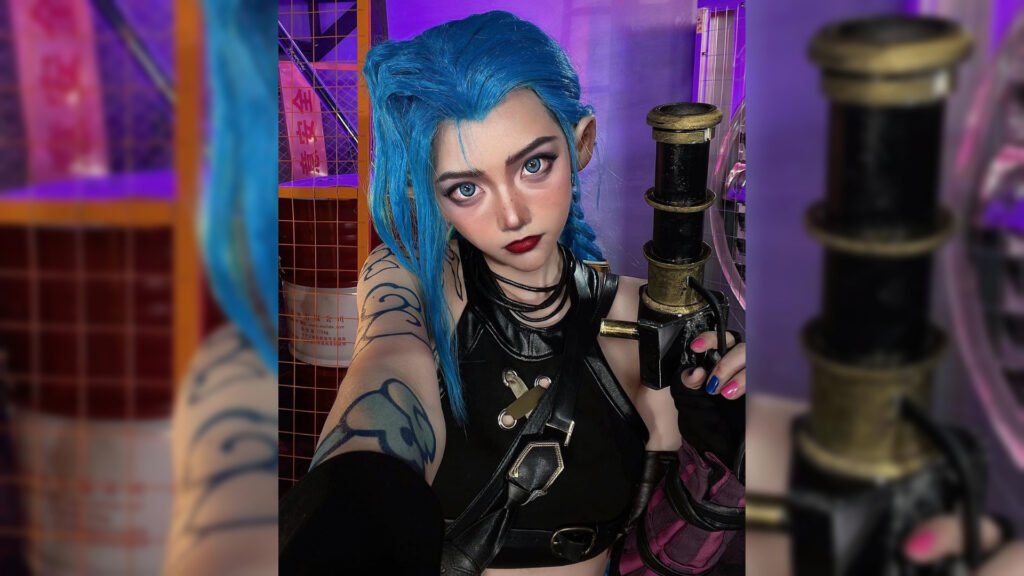 The cosplayer stunned the LoL community when she posted a 10-second video showing a side-by-side comparison of her cosplay and scenes from the anime.
She very accurately recreated some of Jinx's mannerisms in real life, including the character's iconic air gun scene.
She also made a replica of Jinx's protective eyewear from Act 3 Episode 4 while the character was welding in her workshop with the song "Get Jinxed" playing in the background.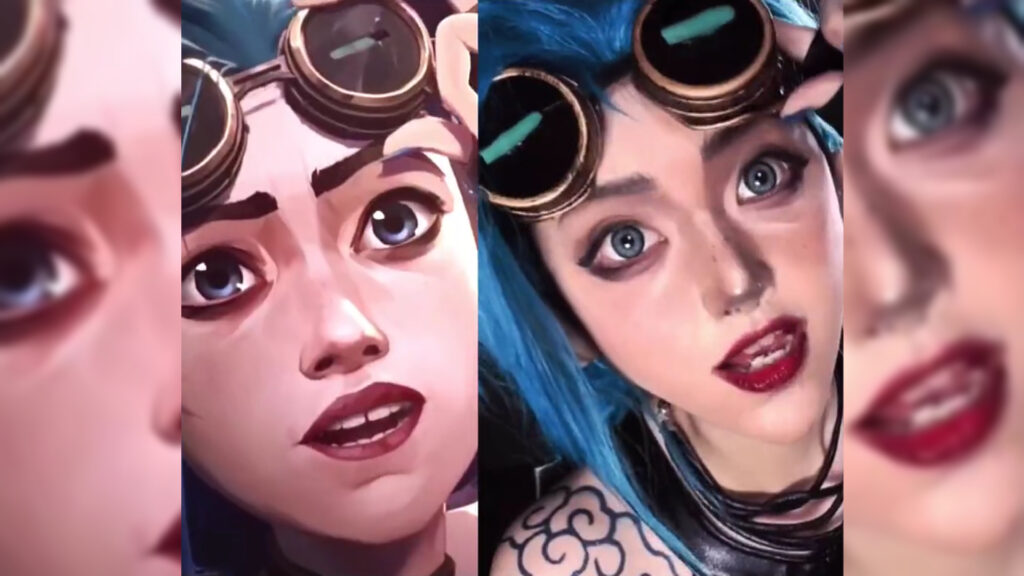 One of the shots showed her full Jinx cosplay costume, which includes the character's crop top, striped pants, and cloud tattoos.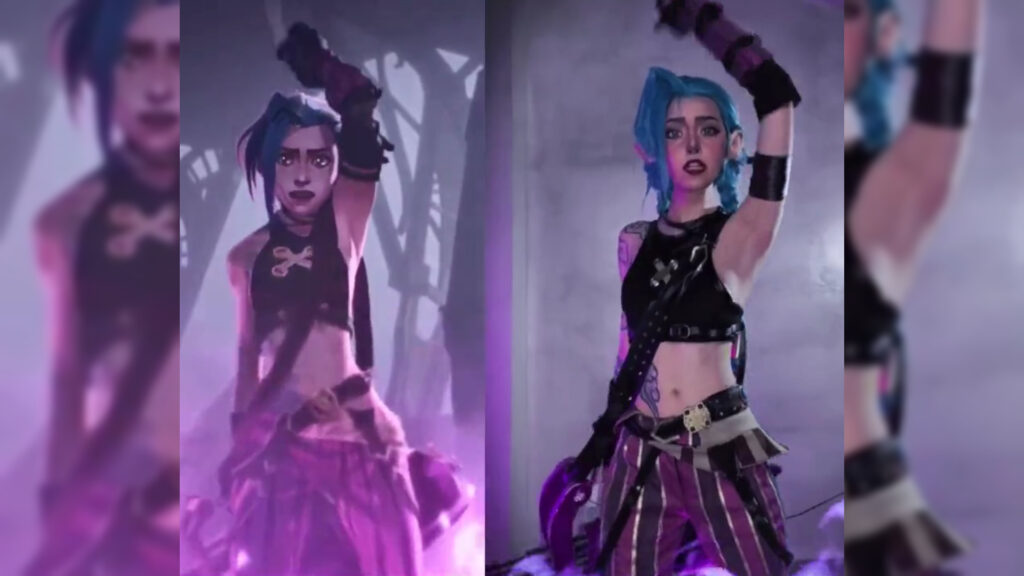 ---
---
The Chinese cosplayer is known for her insanely accurate cosplay videos. She has already cosplayed Powder, the younger version of Jinx in the series.
Which Arcane character will she cosplay next?
Watch the full video of her frame by frame cosplay here:
Aside from League of Legends, she is also a fan of miHoYo's open-world RPG Genshin Impact and has cosplayed Barbara, Yoimiya, and Ganyu.
You can watch more of SeeU's side-by-side cosplay comparison videos on her Twitter and TikTok accounts.
READ MORE: Katie Leung as Arcane's Caitlyn: 'It wouldn't serve me to please everyone'