Have you ever watched an animated series that's so good, you just wished the characters were real?
In Riot Games and Netflix's League of Legends anime "Arcane", viewers absolutely loved the story of protagonists Vi and Jinx so much that several cosplayers started bringing these chaotic siblings to life.
One particular Jinx cosplayer stood out among the rest with her shockingly accurate portrayal of the League of Legends champion.
This Arcane Jinx cosplayer looks like she's straight out of the animated series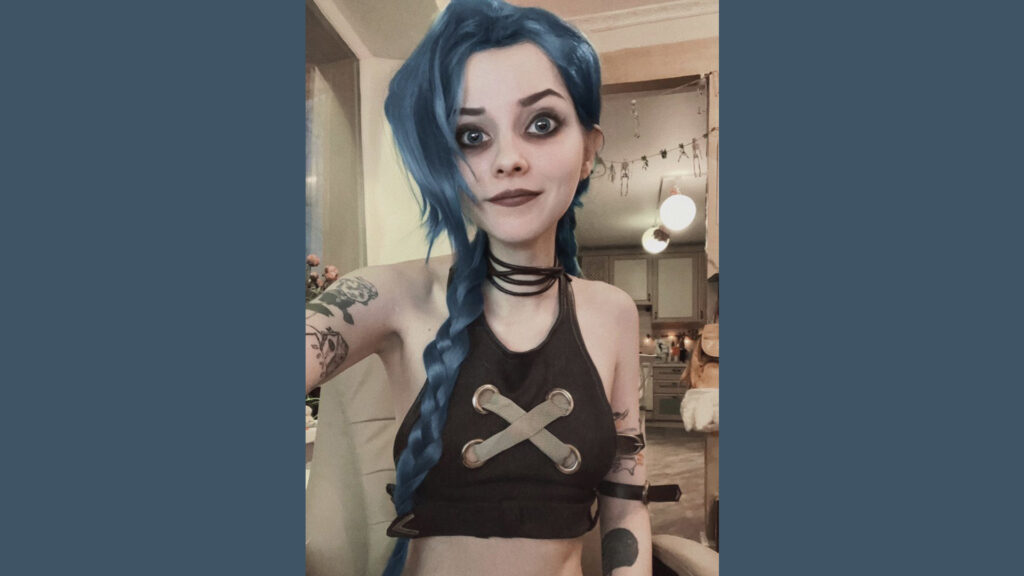 Russian cosplayer Alexandra Gaier (@yuka_jevons on Twitter) looked absolutely incredible in her Arcane cosplay. She wowed the fandom with her Jinx cosplay, complete with a long braided blue wig, tattoos, and crop top.
What's more impressive is her make-up, which emphasized the character's big eyes, eye bags, and small facial structure.
---
---
This was just a makeup test, which has garnered more than 80,000 likes. Gaier is still planning to release a full Jinx cosplay sometime soon.
Gaier is a huge anime fan and has cosplayed characters such as Evangelion's Asuka Langley, Chainsaw Man's Makima, and Danganronpa's Toko Fukawa.
You can follow her on her Twitter account for more amazing cosplays.
READ MORE: What makes Arcane a hit series? Creators Christian and Alex spill all