Fnatic bot laner Martin "Rekkles" Larsson seemed like he was on the verge of breaking down in his latest video.
The Swedish professional League of Legends player posted a raw and honest video of himself on his social media accounts, apologizing to all his fans and explaining his thoughts and feelings following their loss against SK Gaming during the League of Legends EMEA Championship (LEC) Winter 2023 week 3 day 2.
With the conclusion of the regular season, Rekkles voiced his frustration and disappointment after Fnatic's elimination from Group Stage contention.
---
---
Fnatic star player Rekkles on their disappointing LEC Winter 2023 run: "Sorry for everything"
The AD carry admitted that the team had it rough from the time they first started practicing back in January till now, when they had an underwhelming performance in LEC Winter 2023 in February.
"I really wanted to say sorry for not being able to deliver," he said. "I haven't played good. I don't think I have been able to contribute much to the team's success. On the contrary, I think I probably contributed more to the team's failures."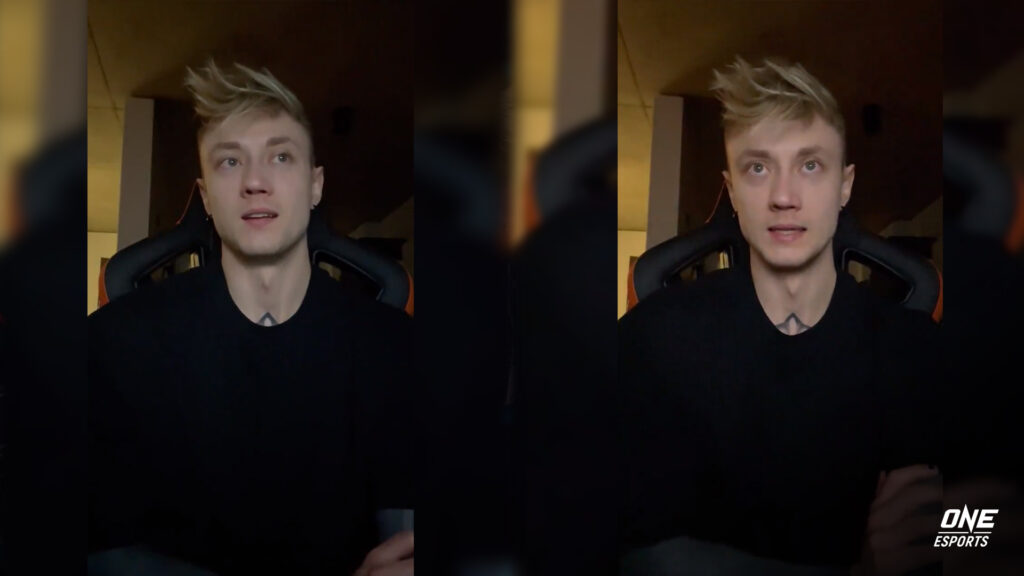 Fnatic placed ninth and claimed the second-to-the-last spot in the regular season with a 2-7 standing, only winning against KOI and Excel Esports.
The team couldn't catch a break even on the third week of the Winter season after losing all their games against MAD Lions, Astralis, and SK Gaming.
---
---
"Sorry for playing badly," he added. "There's a lot of things I could have done."
With Fnatic out of the competition, the LEC pro player now has more time on his hands. He is planning to stream his games on Champions Queue, solo queue, and to chat with his fans and discuss their performance and upcoming plans in between.
The organization also released an official statement regarding the team's Winter run and promised "to reflect and come back stronger" in the next split.
You can watch Rekkles' full apology video here.
Rekkles re-joined Fnatic earlier this year as a part of the team's LEC 2023 starting roster. He previously played in the Ligue Française de League of Legends (LFL) for Karmine Corp for a year in 2022. Considered a household name in the organization and in the European league, Rekkles kicked off his career in Fnatic in 2012 and has helped the team claim six LEC championship titles.
---
Follow ONE Esports on Facebook and Twitter for more LoL news, guides, and highlights.
READ MORE: 7 professional LoL players without a team in 2023