The LCK Spring Split 2022 has officially kicked off on January 12 with 10 participating teams.
As one of the regions with a history of success and influence in the international LoL scene, the LCK has always been the one that attracts the most attention from the worldwide community.
Entering the 2022 season, there are a lot of young players to look forward to, especially after veterans like Bae "Bang" Jun-sik and Kim "Khan" Dong-ha retired.
The teams have also changed their rosters, which promises an explosive new season. Here are the most anticipated players in the LCK Spring Split 2022.
---
Top 5 players to watch out for in the LCK Spring Split 2022
Gen.G Doran
T1 Zeus
Gen.G Chovy
DWG KIA deokdam
Nongshim RedForce Bdd
Gen.G Doran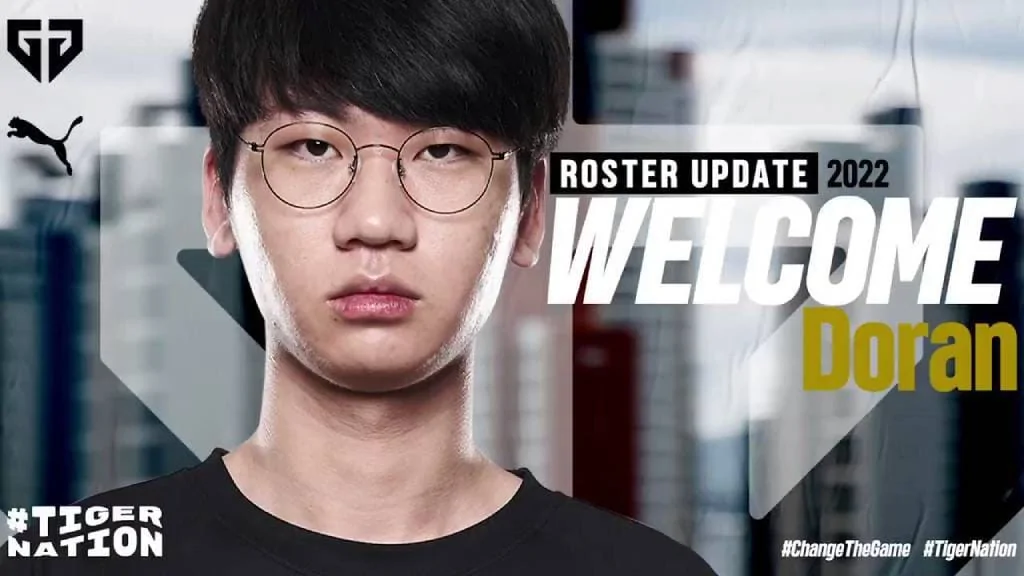 It's fair to say that Choi "Doran" Hyeon-joon has found himself in a more comfortable environment with Gen.G Esports in the 2022 season. Without requiring a huge amount of resources, Doran always sacrifices himself for his teammates, and keeps top lane stable. 
Not only that, but the former DRX player also has a knack for coming in clutch in team fights around objectives.
He once stole Baron with Gragas' Explosive Cask (R) against Hanwha Life, and even robbed the Rift Herald from DRX with Gnar's Boomerang Throw (Q).
Doran may not be flashy, but he might be exactly the sort of player the current Gen.G lineup needs, for they will most likely play around mid laner Jeong "Chovy" Ji-hoon.
---
T1 Zeus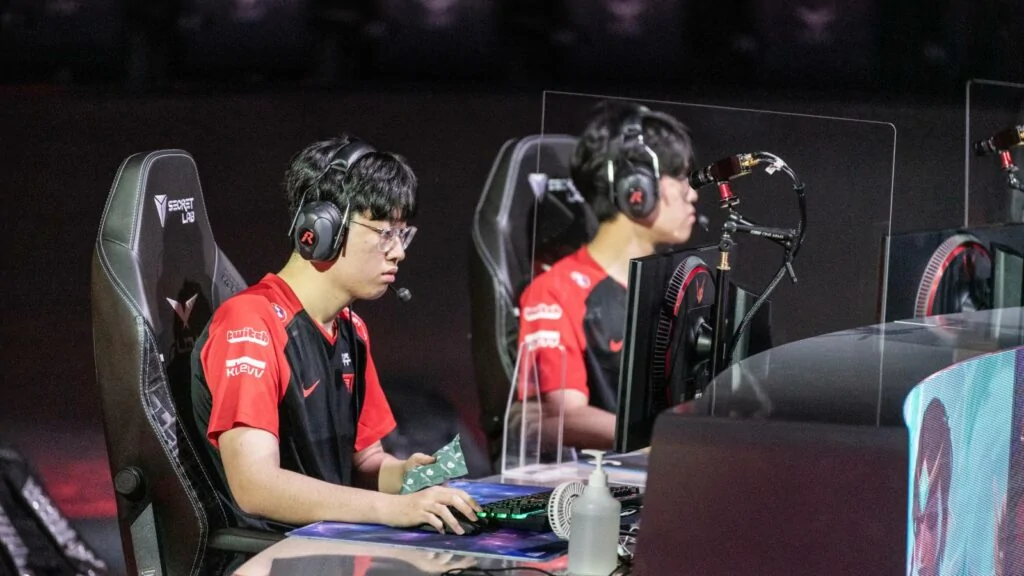 T1's wunderkind Choi "Zeus" Woo-je is not only the youngest player on the lineup, but also one of the youngest players in the LCK in 2022. The 17-year-old is highly appreciated by experts and fans, who are looking forward to watching him regularly now that he's the undisputed starter.
Zeus' performances have caught the eye of many, given his high skill cap and wide champion pool. As a result, he's looked upon as a promising top laner this season.
To illustrate his raw talent, in the LCK Spring Split 2021, Zeus had the opportunity to start for T1 and used seven different champions:
Hopefully, under the guidance of hyung Lee "Faker" Sang-hyeok, Zeus can reach greater heights.
---
---
Gen.G Chovy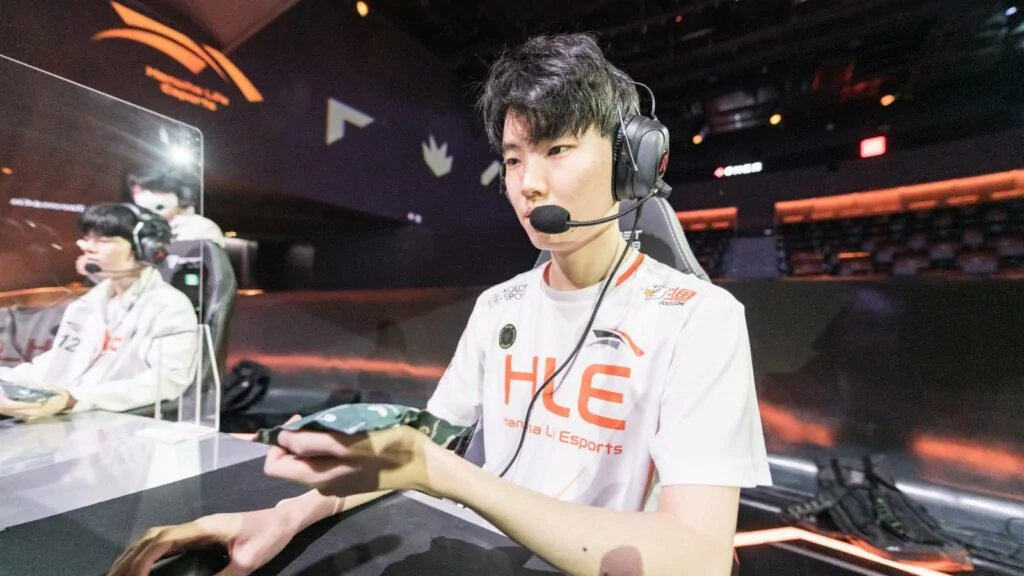 Jeong "Chovy" Ji-hoon is one of the most talented mid laners that Korean League of Legends has produced ever since he exploded on the scene with Griffin in 2018.
He holds the ability to CS gap any other mid laner. Hanwha Life Esports' ascent to Worlds 2021 was in large part thanks to Chovy's prodigious ability.
Though he is considered one of the three most talented LCK mid laners, Chovy is yet to win a single domestic title. 
While undoubtedly the biggest star in the lineup, Chovy is no longer alone — he'll look to finally break his LCK title curse alongside bot laner Park "Ruler" Jae-hyuk, and an experienced hand in jungler Han "Peanut" Wang-ho.
---
DWG KIA deokdam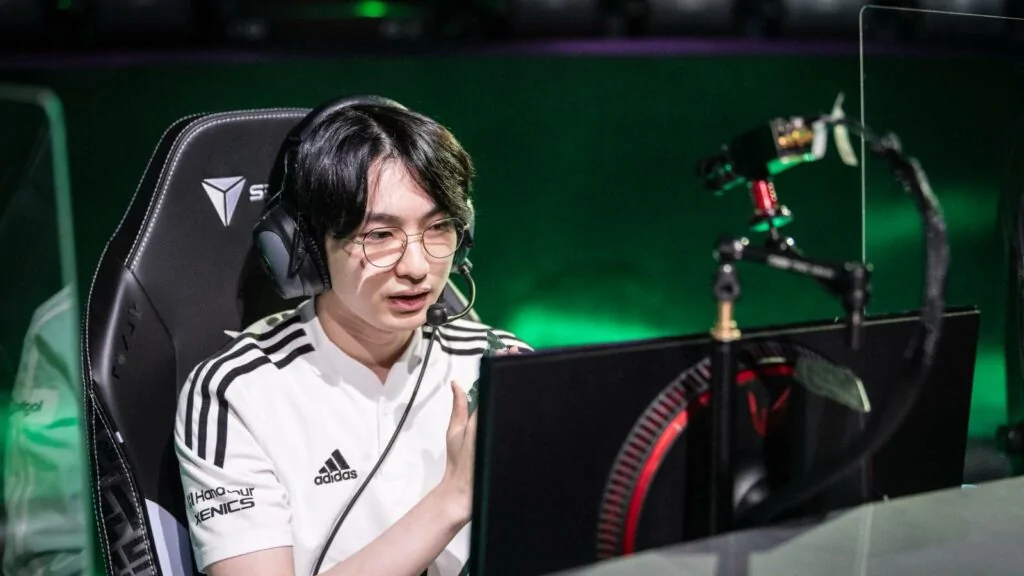 DWG KIA's Seo "deokdam" Dae-gil may hold the most potential out of all the LCK bot laners outside of T1's Lee "Gumayusi" Min-hyeong. The 19-year-old made a strong impression on coaches and fans when he teamed up with his support, Kim "Kellin" Hyeong-gyu, previously on Nongshim RedForce.
In the 2021 off-season, deokdam transferred to the reigning LCK title holders, but it still raises a question: Will DK, a team that has historically played towards top side, shift more focus towards bot side? 
This question will be answered over the course of the LCK season.
---
Nongshim RedForce Bdd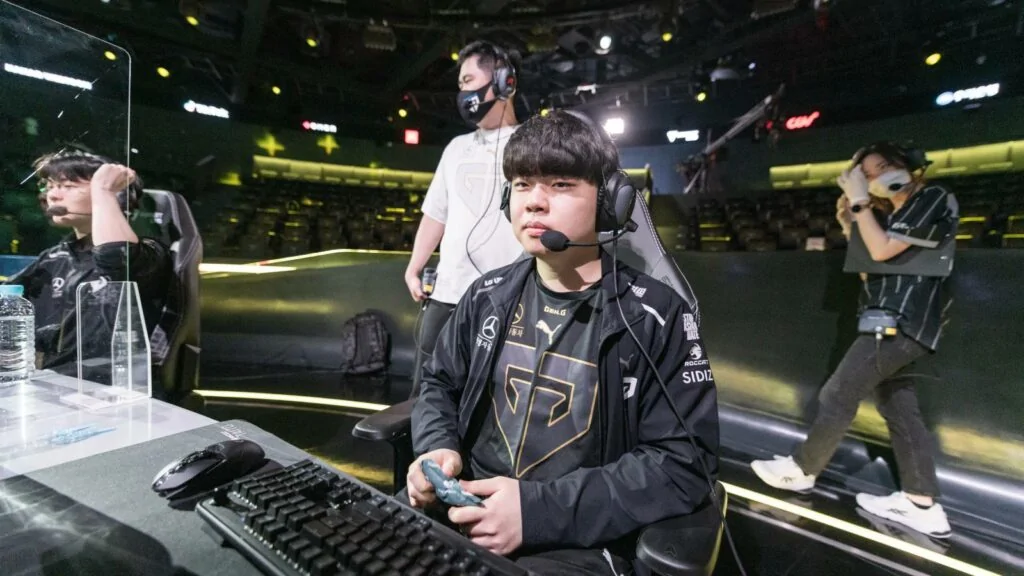 When Gen.G earned a ticket to Worlds 2021, Gwak "Bdd" Bo-seong stood out as one of the best players on the team. He was an important factor in GEN's journey to the Worlds semifinals, and transferred to Nongshim RedForce after GEN acquired Chovy.
Nongshim RedForce completely revamped its roster for 2022, and the new players are all experienced in their respective roles. However, the team will likely to need some time to gel.
Whether Nongshim RedForce puts more focus on the top or bot side, Bdd will be the most important team link, and the consistency that he displayed on Gen.G will be sorely needed.
Will Bdd be able to maintain his form and compete with the likes of Heo "ShowMaker" Su? If he succeeds, he could finally stake his claim as the next Faker, seven years after his debut.
Check out more info about the LCK Spring Split 2022, including full rosters as well as schedule and results on ONE Esports' Facebook page.
READ MORE: How Tryndamere and Yuumi absolutely killed it on LCK opening day