LSB Kael just secured his squad's salary bonus with one miraculous save.
Week 9 of the League of Legends Champions Korea (LCK) Summer Split saw a standout performance from Liiv SANDBOX support Kim "Kael" Jin-hong on Tahm Kench.
During their match against T1, LSB owner Doty, who was in attendance, promised that he would give a bonus to the players if they beat this top-performing team. Kael took the words to heart, saving players left and right by any means possible.
LSB Kael, the knight who saves Prince (Charming) with Tahm Kench's Devour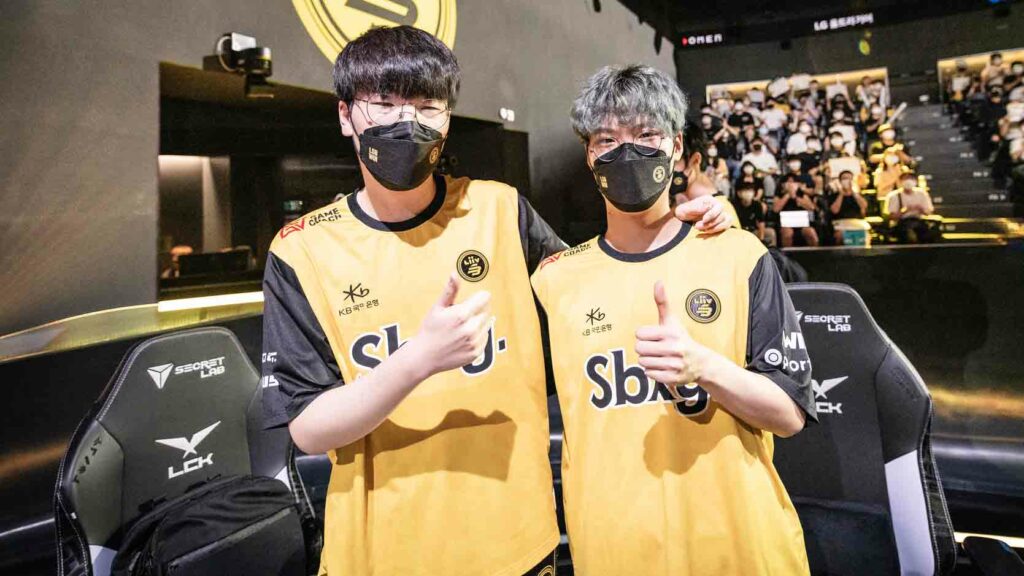 16 minutes into game two, Lee "Clozer" Ju-hyeon's Azir was pushing the top lane by himself, which gave T1 the opportunity to force a 4v5 mid lane fight. Ryu "Keria" Min-seok's Blitzcrank started things off by landing a hook on Kael.
The Tahm Kench player initially took the brunt of the engage before T1 changed their focus to Lee "Prince" Chae-hwan's Aphelios. Despite working with only 25% of his health, Kael devoured the targeted AD carry and spat him out to a safer location.
After healing and shielding up, Prince retaliated on the remaining T1 members and utilized Aphelios' Crescendum to bag a triple kill and the ace.
Following the fight, LSB destroyed three outer turrets and secured a 3,000 gold lead that helped them close out the series with a sweep.
---
---
---
Prince addresses team owner about his promise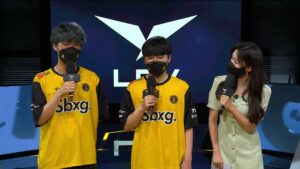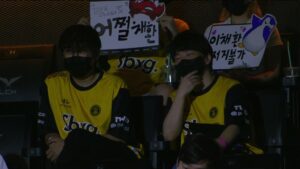 Even though Prince took home the Player of the Game award for game two, he gave a heartwarming shoutout to his bot lane partner during the post-match interview.
"I call him the ogre because he never talks and has no emotion. He's not that loud, but this time around, I could see that he was so happy after getting a huge win," he said.
Prince also addressed the LSB owner about his promise and mentioned that they are expecting a pretty hefty bonus since T1 is a big organization.
Liiv SANDBOX has locked in third place for LCK Summer with a 12-5 record and will face Fredit BRION on August 12 at 8 p.m. GMT+9 | 7 p.m. GMT+8 | 11 a.m. GMT | 4 a.m. PT.
Follow ONE Esports on Facebook and Twitter for more LoL news, guides, and highlights.
READ MORE: Cardboard standee of LSB Prince at LoL Park wins MVP