Updated at May 10, 4:36 p.m. (GMT+8): Peter Dun tweeted that Riot has overturned its decision, and players on stage will not need to wear masks.
The Mid-Season Invitational (MSI 2022) kicks off today, and according to Peter Dun, Riot Games has just informed all competing teams this morning that players will have to wear facemasks on stage at the venue during games.
The Evil Geniuses head of coaching staff pushed back against Riot's last-minute decision. His main concern centered around players who wear glasses, which could "get fogged up in a high humidity studio environment". This could in turn affect their gameplay and performance on stage.
Additionally, he highlighted on Twitter that this ruling on masks was not in the MSI 2022 rule book.
---
---
Peter Dun speaks out against Riot Games' decision on facemasks as it is not in the MSI 2022 rulebook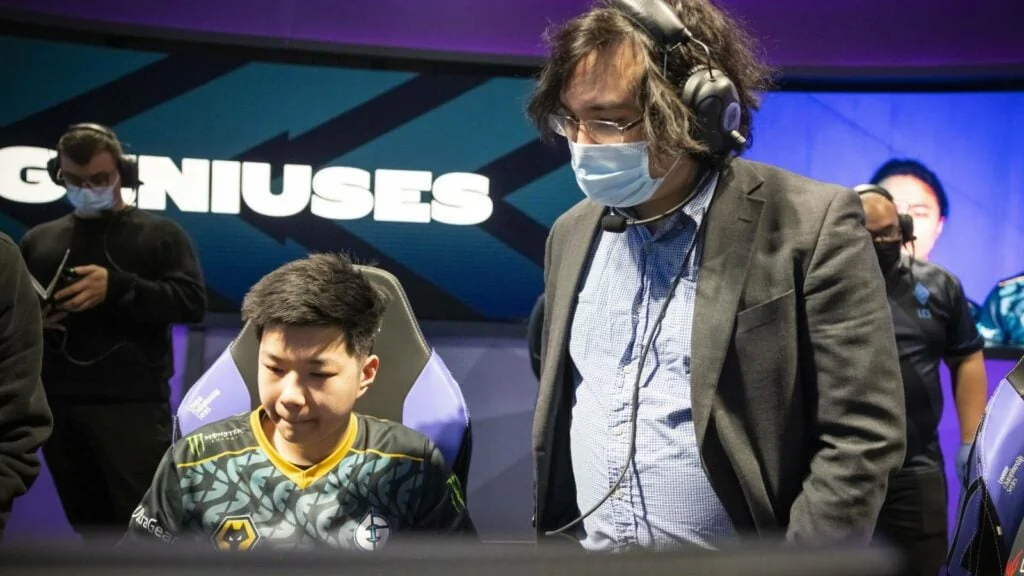 Under Section 5 Venue and Competition Area Layout, subsection 5.5 of the rulebook, Riot Games spells out restrictions pertaining to meals, visitors, and masks.
Subsection 5.3.3 specifically states:
"Team members must wear masks at all times when outside the team lounge, except on stage or when otherwise directed by Riot staff."
Masks on stage are the only explicit exception, which the tournament organizers just overturned.
Peter cited a recent example of the 2022 LCK Spring final, which was held offline at KINTEX, Ilsan, northwest of Seoul. At the event, Gen.G and T1 pro players competed in booths without wearing masks.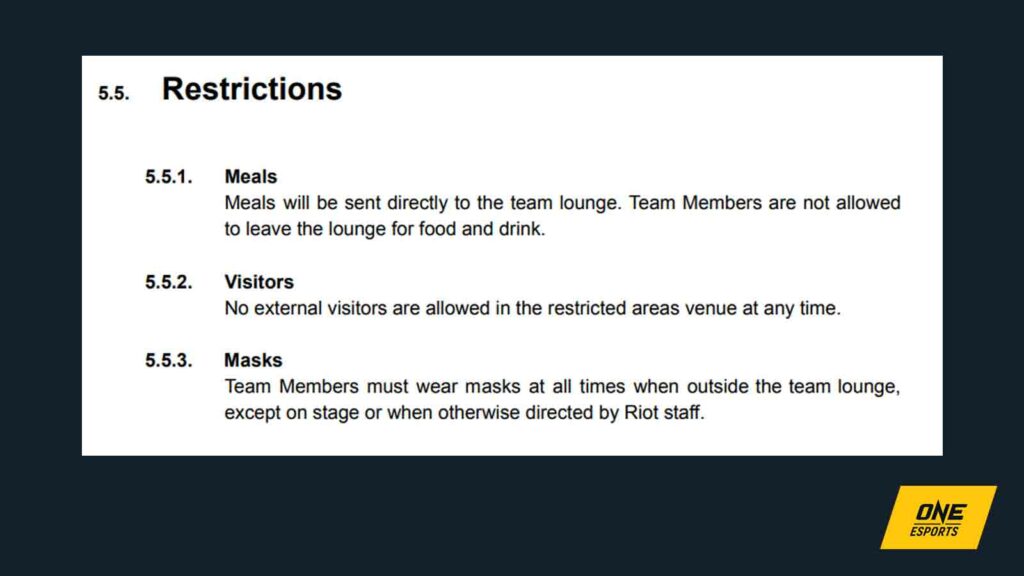 The 2022 LCS Spring final between Evil Geniuses and 100 Thieves held at NRG Stadium in Houston, Texas, USA, similarly saw pro players competing without masks.
"I really dislike going on Twitter to discuss things like this, but we have literally two international tournaments in a year, and no one seems to listen otherwise," Peter added. "At least give notice."
He is also not in favor of masks because they tend to "muffle comms". If microphone sensitivity is increased to improve clarity, players then run the risk of crowd noise interfering with communication.
Read more about Evil Geniuses head of coaching staff Peter in our exclusive ONE Esports 4-part interview series here.
Check the MSI 2022 schedule here and watch the matches live on Riot Games' official channels on Twitch and YouTube starting May 10.
READ MORE: DFM head coach Kazu believes it's possible to beat T1: 'Every game is 50-50'