Having three League of Legends Champions Korea (LCK) titles and one World Championship under his belt, DK ShowMaker is regarded as one of the best mid laners in the world, but does he have the acting chops to bring his favorite champions to life?
In DWG KIA's latest vlog series, Heo "ShowMaker" Su and the DK squad took a quick trip to Jeju Island for a team workshop. As part of their team-building activities, they had to play a game of League of Legends charades with a twist.
Rather than having their teammates guess ordinary champions, the actors must also act out a contradiction to the champion. For example, a member had to act out Cho'Gath who gets smaller.
DK ShowMaker acts out contradictory League of Legends champions during a Jeju workshop
While Seo "deokdam" Dae-gil made a solid effort for Team 1, Team 2's DK ShowMaker stole the show with his energetic acting.
The DK mid laner did his best to provide as much information to teammates Noh "Burdol" Tae-yoon and Yoon "Hoya" Yong-ho. In the first charade, "Kalista that walks", ShowMaker first acted out Kalista jumping around the room and then followed it up with a short walk.
---
---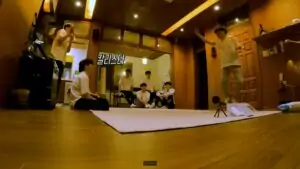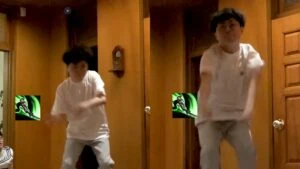 Team 2 ran into trouble with their third charade, "Riven with an intact sword". ShowMaker decided to act out the Exile's entire Q combo, including the auto-attacks in between. With the two guessers still confused, ShowMaker slowed his actions down and added more abilities like her ultimate to secure the answer.
Even though he couldn't speak throughout the game, ShowMaker used his grunts to characterize the champions. Acting out "Nocturne who turns on the lights", the DK player grunted as he imitated Nocturne's ultimate. Unfortunately, Burdol and Hoya thought it was Warwick, which led to the opponent team and the video crew bursting out in laughter.
After the activity, ShowMaker voiced his frustrations to his teammates, saying that they didn't understand anything. Head coach Yang "Daeny" Dae-in, who was actually part of Team 1, praised the actor for his explanations, especially the Riven imitation.
While the teams scored equal points in League of Legends charades, it's safe to say that DK ShowMaker is willing to give his all on and off the Rift.
You can check out the full DWG KIA vlog down below:
---
---
Follow ONE Esports on Facebook and Twitter for more LoL news, guides, and highlights.
READ MORE: DWG KIA went 34 minutes with zero kills, breaks LCK record