Whenever DetonatioN FocusMe top laner Shunsuke "Evi" Murase appears in front of the Worlds 2022 camera, he always gives out a huge smile and with his now signature thumbs-up pose.
In fact, the Japanese player has flashed his iconic hand pose so many times, LoL Esports was able to create a 20-second montage of nothing but Evi and his thumbs-up during the Play-In stage.
Even in the face of defeat during game one of their best-of-five series against LOUD in Play-Ins on day five, DFM Evi kept his cool and showed a positive spirit by displaying a slow yet firm thumbs-up to the live broadcast.
In an interview with ONE Esports, Evi shares his thoughts about their BO5 against LOUD, his mindset in facing off Royal Never Give Up, and what he thinks of Evil Geniuses' top laner, Jeong "Impact" Eon-young.
---
DFM Evi is feeling "pretty confident" ahead of their match against Royal Never Give Up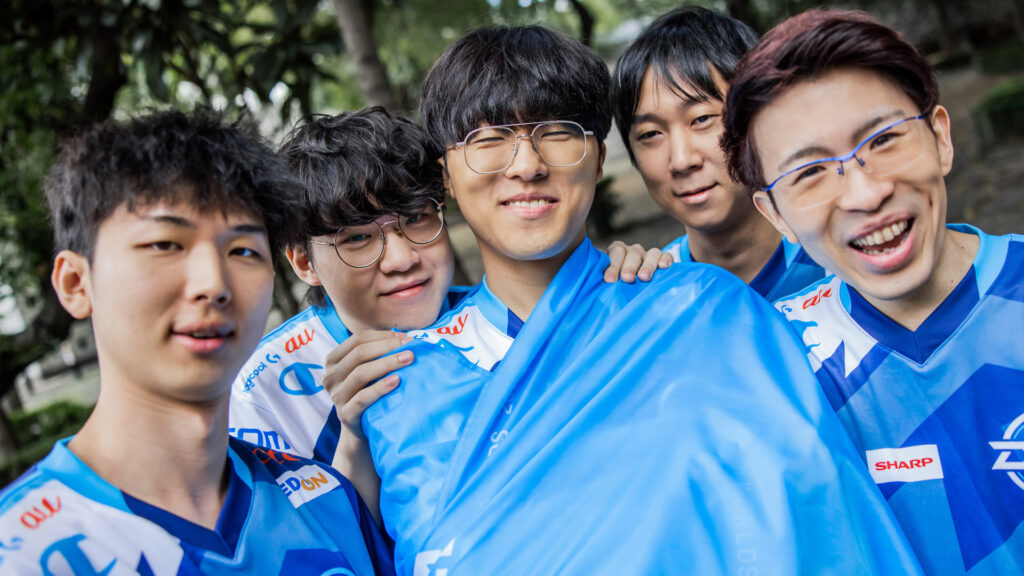 DFM had a rocky start in game one of their best-of-five series against LOUD, but managed to strike back during game two with a quadra kill from bot laner Yuta "Yutapon" Sugiura's Tristana to even out the series.
With the right plays and a great mentality, DFM won 3-1, claiming victory to advance to the last day of the Play-In stage.
"We know that LOUD are very good and we can't let any mistakes happen at the beginning of the game," Evi told ONE Esports. "So we discussed that if we're patient and if we carry the game carefully during the first half, we will definitely be able to win."
The team first played and lost against the CBLOL representatives during Play-Ins on day one. In this rematch, DetonatioN FocusMe finally got their revenge, and eliminated LOUD from Worlds contention.
---
---
---
DFM will be facing Mid-Season Invitational (MSI 2022) champions Royal Never Give Up in another BO5 on day six. Despite their opponent's achievements as three-time MSI champions, the top laner feels calm and collected going into the matchup.
"We're pretty confident," he said. "RNG, definitely, they're a higher tier than DetonatioN FocusMe, but we never go into the game thinking that we're going to lose. We're always gonna go in there to get that win."
---
A wholesome exchange at the top lane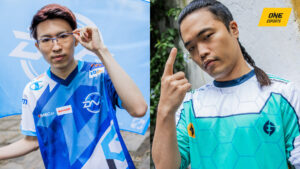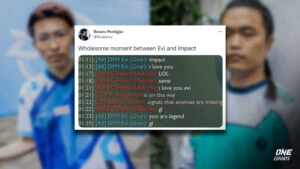 Of all the top laners that he has fought during the Play-Ins, Evi seems to be really fond of Evil Geniuses' Jeong "Impact" Eon-young.
The Japanese player struck up a conversation with the League of Legends Championship Series (LCS) Summer 2022 champion in All Chat just a minute after their day four match started. He expressed his admiration for Impact and called him a legend, as seen in a tweet by League of Legends European Championship (LEC) video producer Renato Perdigão.
"It was just a very casual, friendly chat. Nothing strategic, I wasn't playing any mind games," he said. "I respect Impact so I chatted 'I love you' and he typed back to me."
Now that's a huge thumbs-up from Evi to Impact! Will we be seeing more of this iconic top laner in the Group Stage?
Catch DFM vs. RNG at Worlds 2022 Play-Ins on October 4, 4 p.m. PST | 11 p.m. GMT | October 5, 7 a.m. GMT+8 live on Riot Games' official channels on Twitch and YouTube.
READ MORE: Exclusive: Nuguri is the most critical, self-aware pro player you'll ever meet