Keqing might just be the most popular Genshin Impact character, especially when it comes to official miHoYo merchandise.
The Electro character is getting her very own smart speaker, which allows fans to strike up a conversation with her.
Here's a look at the Keqing smart speaker, as well as where to buy this Genshin Impact merchandise.
The Keqing smart speaker is available for purchase now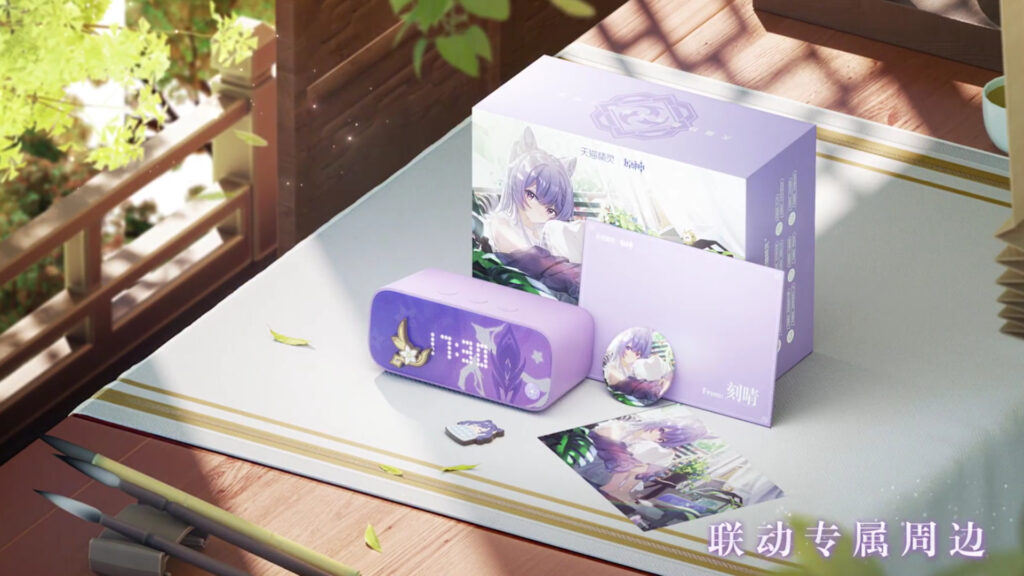 If you are a huge supporter of the Liyue Qixing's Yuheng, miHoYo has a treat for you. The company has collaborated with the Alibaba Group to bring Genshin Impact merchandise, featuring Keqing.
The new Keqing smart speaker is a specially-designed Tmall Genie speaker. It can help you with your daily chores and tasks, acting as a personal virtual assistant.
And of course, it uses lines by Ying Xie (谢莹), Keqing's voice actress.
This Genshin Impact merchandise follows the art on Keqing's name card, with added detachable rubber pins. There are also freebies included in the box, such as a Keqing button pin, letter envelope, and postcard.
---
---
Keqing smart speaker price
The Keqing smart speaker retails for US$47 (CN¥300), which is cheaper than the Keqing mechanical keyboard priced at US$136 (CN¥870).
Where to buy and preorder Keqing smart speaker
This smart speaker is now available for preorder at Tmall's Genie shop. Tmall also has worldwide shipping options for diehard Keqing players.
READ MORE: Genshin Impact's official Keqing keyboard will electrify your setup