On September 13, 1985, Super Mario Bros. was launched for the Nintendo Entertainment System. This means everyone's favorite high-jumping, brick-punching, and fireball-throwing plumber officially turns 35 years old this month!
It's no surprise that Nintendo has cooked up big things to celebrate this big milestone for the iconic video game hero. In fact, they put together a Nintendo Direct dedicated to Super Mario Bros.' 35th anniversary games and products. Here are all the highlights:
---
Super Mario 3D All-Stars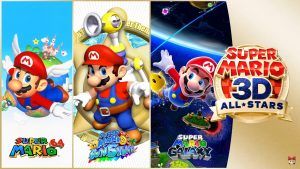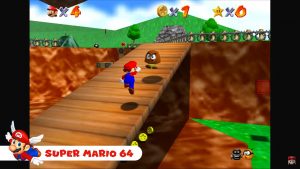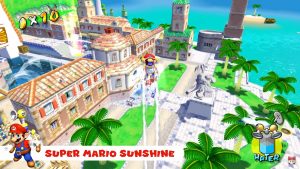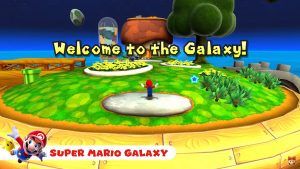 Your favorite 3D Super Mario games are about to jump out of your Nintendo Switch screens, thanks to Super Mario 3D All-Stars. This new collection will feature optimized versions of Super Mario 64, Super Mario Sunshine, and Super Mario Galaxy. It will also include an in-game music player that will play the entire soundtracks of all three titles.
Super Mario 3D All-Stars will launch on September 18, exclusively for Nintendo Switch systems. The collection is planned for limited availability that will only last until March 31, 2021.
---
Game & Watch: Super Mario Bros.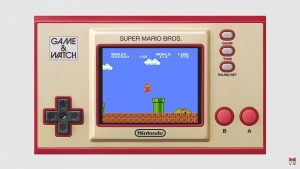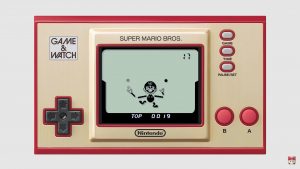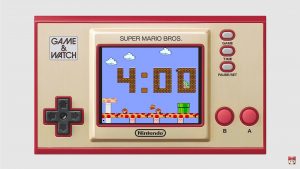 Gamers who have been playing since the 1980s will surely have fond memories of the Game & Watch, the slim handheld device that played simple, 4-bit electronic games. It was, in fact, Nintendo's first-ever portable gaming product.
This year, the Game & Watch is making a big comeback with a limited-edition, full-color version that comes loaded with Super Mario Bros., Super Mario Bros.: The Lost Levels, and a special Mario-styled version of the Game & Watch classic, Ball.
This version will feature a modern +Control Pad to make it more suitable for its built-in games. And of course, this special edition Game & Watch keeps its "Watch" aspect, throwing in the bonus feature of functioning as a clock.
Game & Watch: Super Mario Bros. will be available starting November 13 and is priced at US$50.
---
Super Mario Bros. 35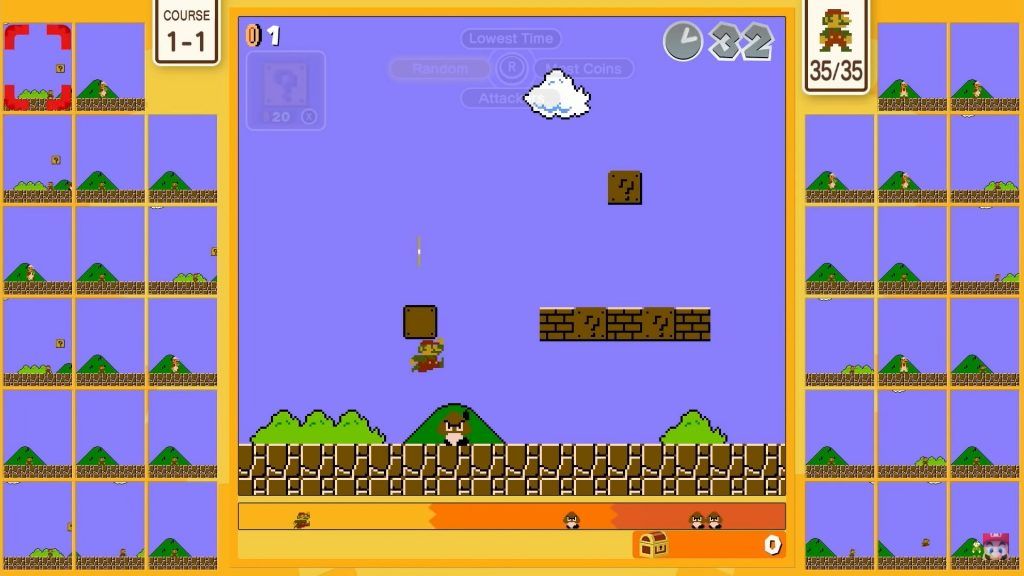 Remember Mario Royale, an unofficial mod that turned the original Super Mario Bros. into a massive, 99-player speed run battle royale? Well, Nintendo has made the concept legit for Mario's 35th birthday bash.
While every game of Super Mario Bros. 35 has fewer players — only 35 competitors at a time — this game has its own creative twists. For example, every time you stomp on a Goomba, it gets sent into another player's course — and vice versa!
Super Mario Bros. 35 is a digital-only Nintendo Switch Online exclusive. It will run for a limited period from October 1 to March 31 next year.
---
---
Super Mario 3D World (+ Bowser's Fury)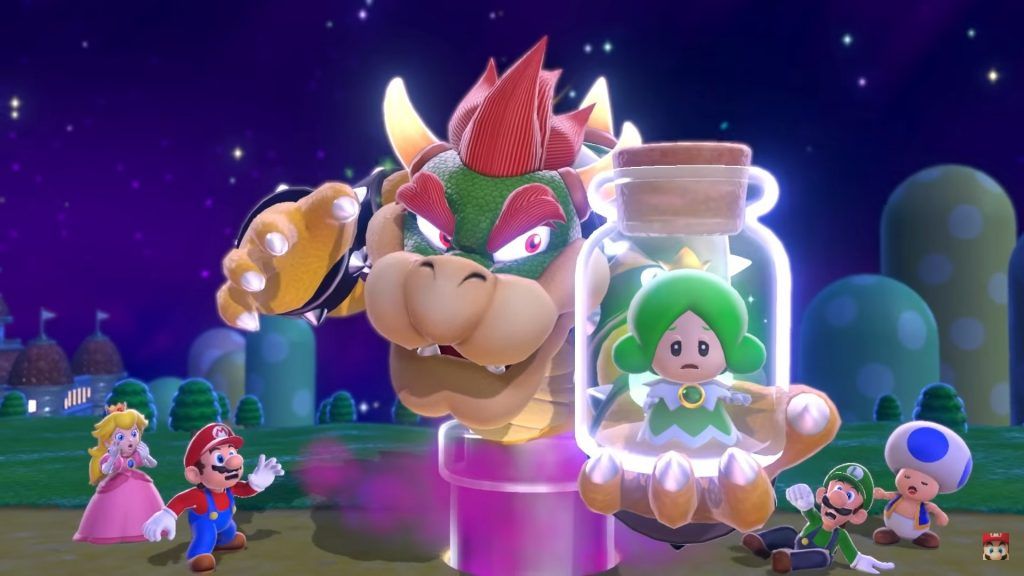 If you enjoyed Super Mario 3D World when it launched in 2013 for the Nintendo Wii U, here's your chance to relive all the fun on your Nintendo Switch. The new version will also add the fun of co-op gameplay, either via local multiplayer or on Nintendo Switch Online.
Nintendo is also teasing something called "Bowser's Fury," which suggests additional content for the game — except this time with a darker and creepier vibe.
Super Mario 3D World + Bowser's Fury is slated for a February 21, 2021 release.
---
Mario Kart Live: Home Circuit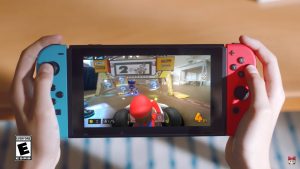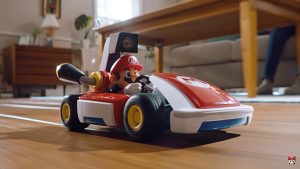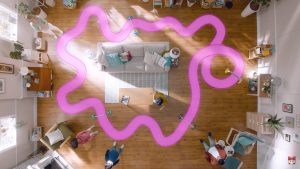 This is not just any new Mario Kart game. This upcoming release brings the race right into your home — literally!
Mario Kart Live: Home Circuit adds the fun of having an actual Mario Kart racing around your house, as you use your Nintendo Switch or Switch Lite unit to control it. You can even create your own courses, using your home's layout to add obstacles and challenges along the way.
Mario Kart Live: Home Circuit will launch on October 16, coming with either a Mario or Luigi Kart. It will sell for US$100.
---
Super Mario All-Stars (Remastered)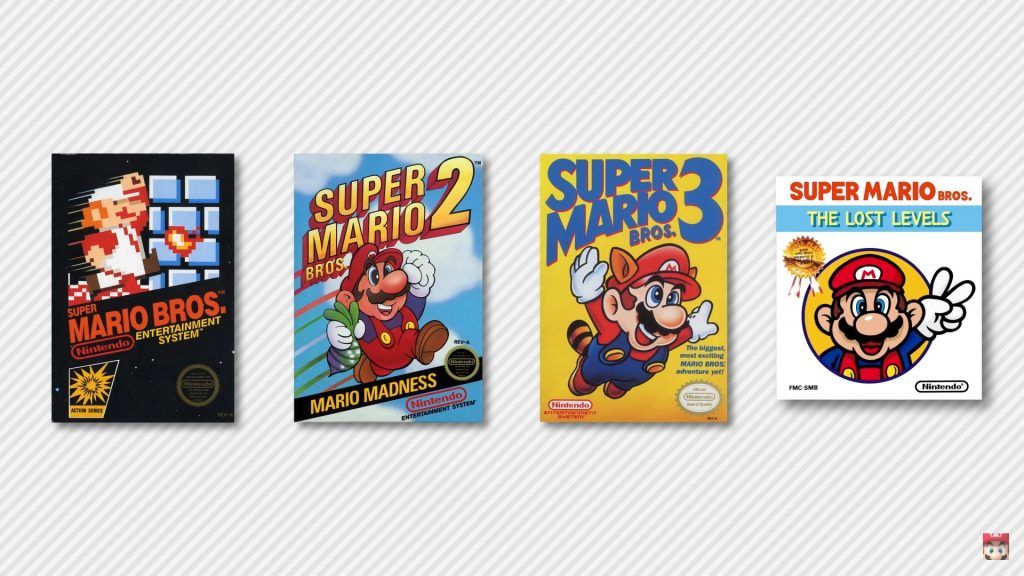 Can't wait to get your hands on some classic Super Mario action? Hop onto Nintendo Switch Online and find remastered versions of the classic 4-in-1 Super Mario All-Stars set.
This collection, originally released for the Super Nintendo Entertainment System, features Super Mario Bros., Super Mario Bros.: The Lost Levels, Super Mario Bros. 2, and Super Mario Bros. 3 in one package. All games have been upgraded with 16-bit graphics for the Nintendo Switch.
---
In addition to these games, Nintendo also announced an exciting slate of 35th anniversary events and promotions to look forward to. Learn more about them at SuperMario35.com.
Watch the entire 16-minute Nintendo Direct stream below (and be sure to stay until the end for a heartwarming trip along Super Mario Nostalgia Lane!):