Excited about Lego's upcoming Super Mario sets? Here's another one to add to your shopping list.
Lego is celebrating the 35th anniversary of the timeless Nintendo Entertainment System with an incredible 2,646-piece kit.
The bricks form not just the classic console, but also a life-size controller, a game cartridge that actually slots into the NES replica, and a retro-style TV playing Super Mario Bros.
While the TV doesn't actually play any games, a crank on the side will move the tiny 8-bit Mario figure through the displayed level.
Take a look: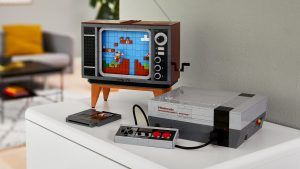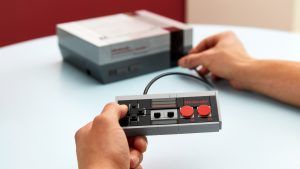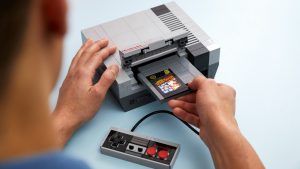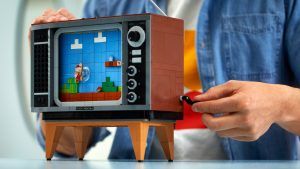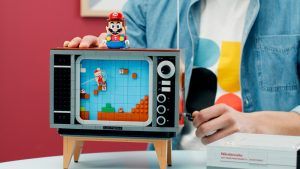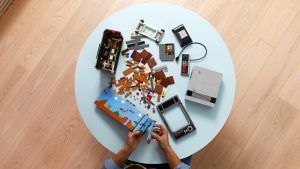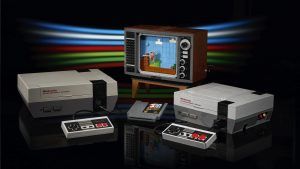 "Super Mario has been a cherished figure in the gaming world for over thirty years now," said Maarten Simons, Creative Lead for the Lego NES kit. "Many adults still fondly remember that first time they saw Mario leap across the small screen, even if the graphics were a lot simpler than they are today."
"With the LEGO Nintendo Entertainment System, we're letting them truly indulge in that nostalgia, recreating one of the most-loved consoles of all time so they can see the Super Mario from their childhoods once again – and even to share the experience of gaming in the 1980s with their own children."
---
---
Lego and Nintendo's other collaborations were introduced earlier this year, starting with the Lego Super Mario Starter Course and subsequently announced Power-Up Packs, Expansion Sets, and Character Packs.
Like the Lego Super Mario sets, the NES kit has digital features that sweeten the pot even more than the typical premium Lego collector's set does. If you also have a Lego Super Mario, you can place him on top of the retro TV to play the game's signature theme using a Bluetooth connection. The Mario figurine even reacts to the enemies, obstacles, and power-ups that the onscreen Mario encounters.
The Lego Nintendo Entertainment System Building Kit arrives on Lego.com and official Lego retailers on August 1 with a price of US$230. It's the same day that Lego's Super Mario sets will also launch.
READ MORE: Here's a closer look at the first three Lego Super Mario sets