After their collaboration with Capcom's fighting game title Street Fighter, Seiko is teaming up with The Pokémon Company for a new collection featuring limited-edition Pokémon timepieces.
Seiko and Pokémon's watch collection puts three of the franchise's most popular characters from the first generation: the Electric-type Pikachu, the Normal-type Eevee, and the Psychic-type Mewtwo.
Trainers can choose from two Pikachu designs. The first model uses a bright yellow dial and includes a classy silhouette of Pikachu at the center. The words "Super effective on water type!!" has been printed on the bottom part of the watch's face. Its original leather strap comes in solid black and yellow colors and even includes an embossed design of tiny Pikachu footprints.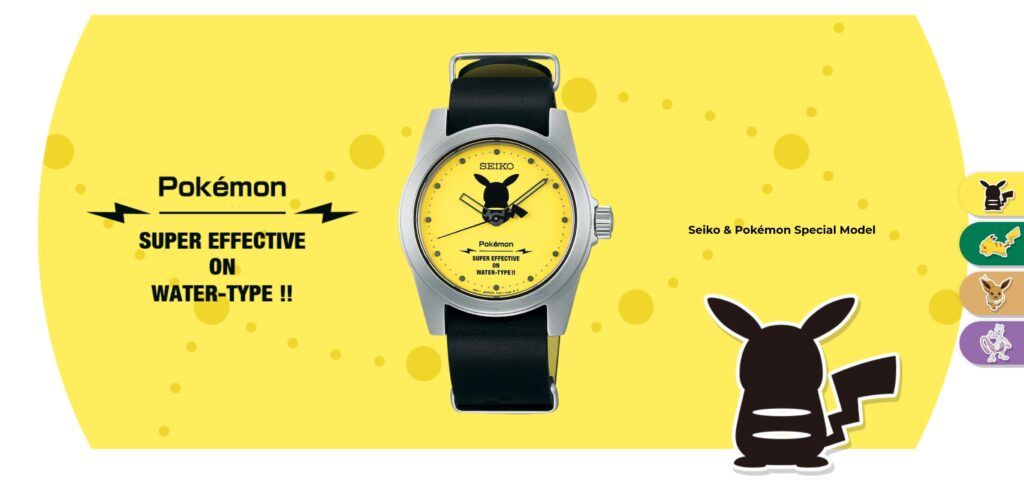 The other Seiko Pikachu watch model features a watch dial in a deep shade of jade green. A small yet cute illustration of a running Pikachu is shown at the bottom, which seems to have been taken from one of his in-game animations. The minute hand stands out in bold yellow, shaped like a lightning bolt just like Pikachu's tail.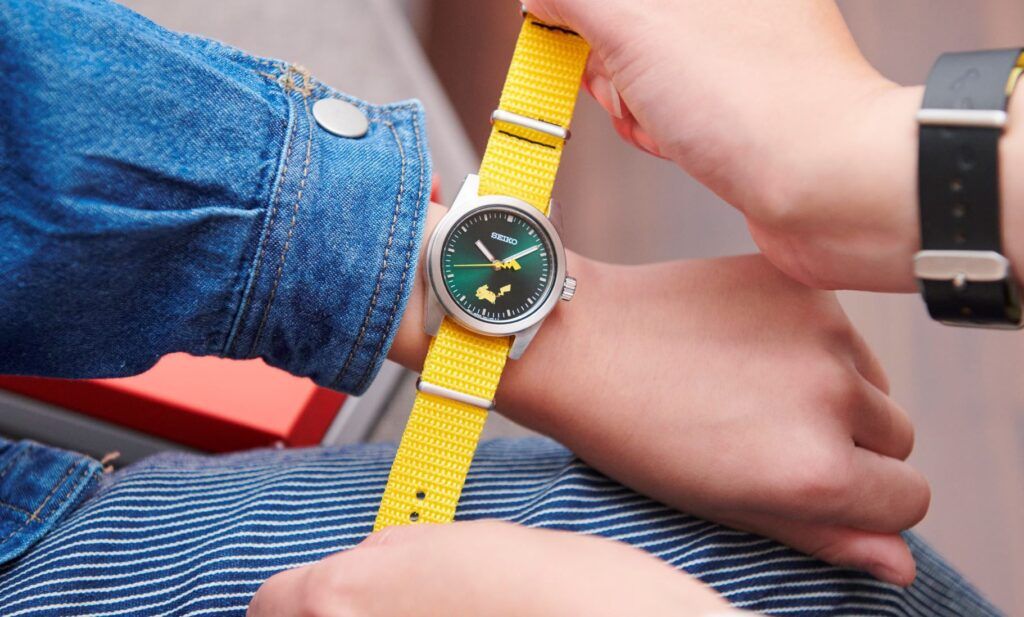 Each of these watches will only have a limited quantity of 1,200 pieces, making it a rare piece on anyone's Pokémon merchandise collection.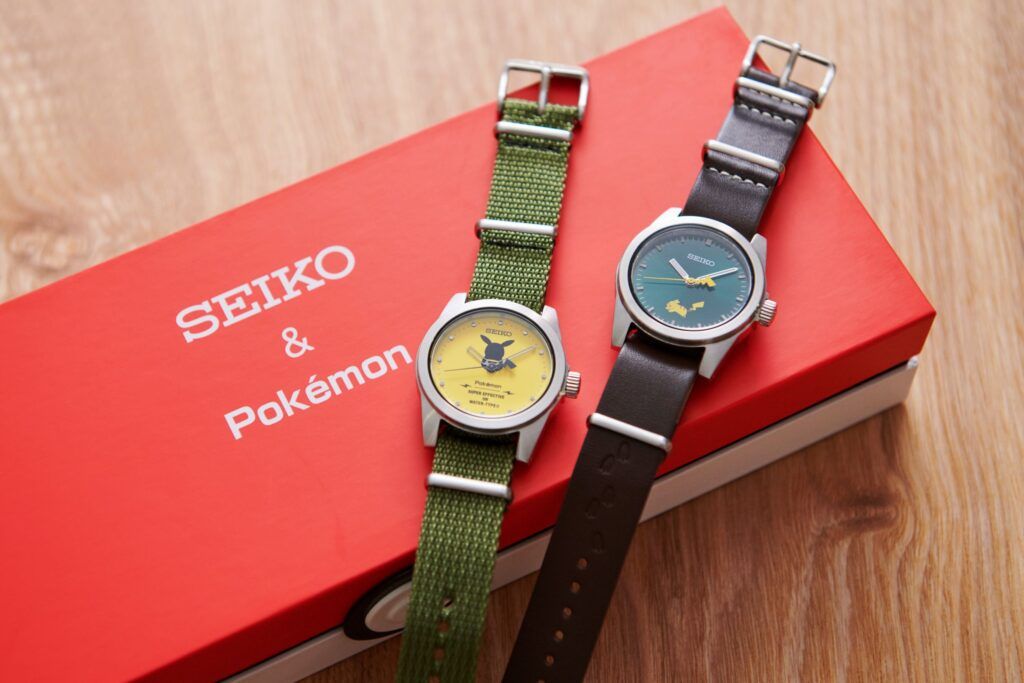 ---
---
An Eevee model is also available for all fans of this furry brown Pokémon. Its watch dial comes in an ecru color, with a line art of a smiling Eevee at the bottom. The colors of the hour markers signify Eevee's base form and its eight other evolutions Vaporeon, Jolteon, Flareon, Espeon, Umbreon, Glaceon, Sylveon, and Leafeon. A white Pokéball has taken over the place of the 12 o'clock marker. The brown leather strap has been embossed with Eevee's footprints as well.
Seiko will release only 1,000 pieces of this special Eevee watch.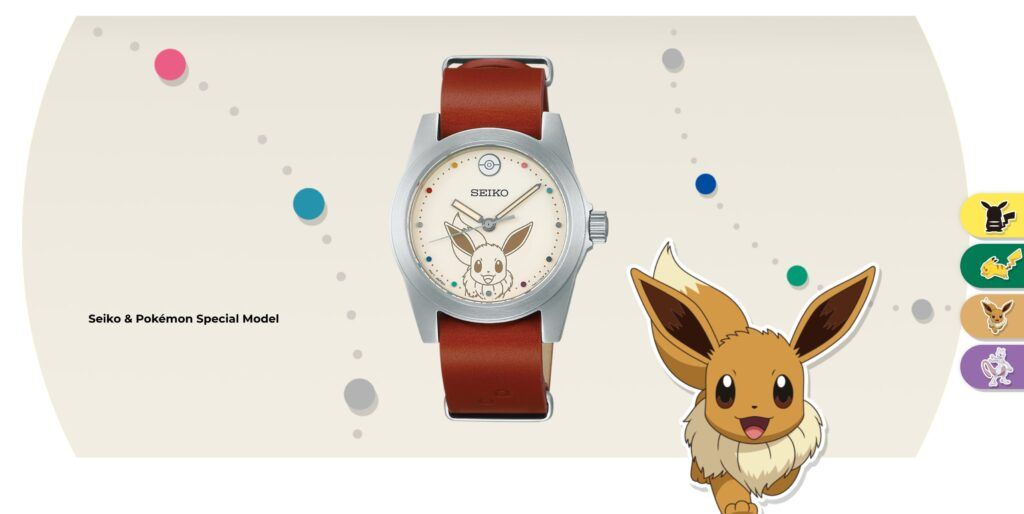 All three Seiko watches, the Pikachus and the Eevee models, come in a lovely Monster Ball-themed box and cleaning cloth.
The Seiko Mewtwo watch stands out from the rest of the collection — it was designed for all purple lovers out there! It shows the Psychic Pokémon Mewtwo on a purple ripple background. Instead of his footprints, the Pokémon logo has been embossed on the black side of the leather strap.
This one comes in a Master Ball-themed box and cleaning cloth, and will only have a limited quantity of 1,000 pieces.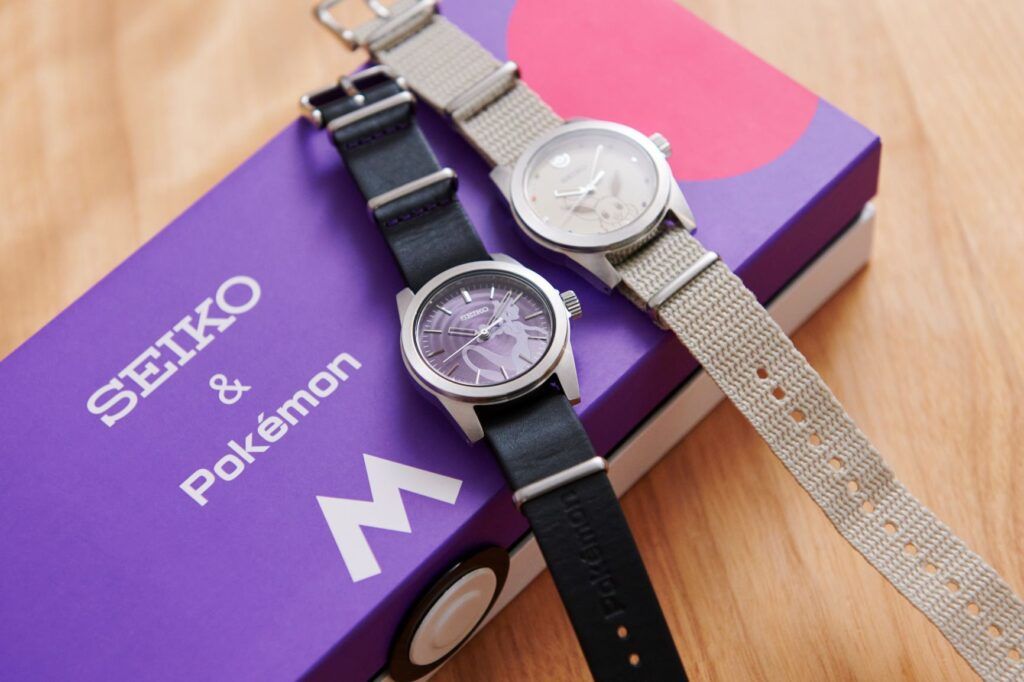 All sets of watches include a nylon replacement strap for casual or sporty occasions.
Each Seiko x Pokémon watch is priced at US$300 (JP¥30,800) and will be released this December.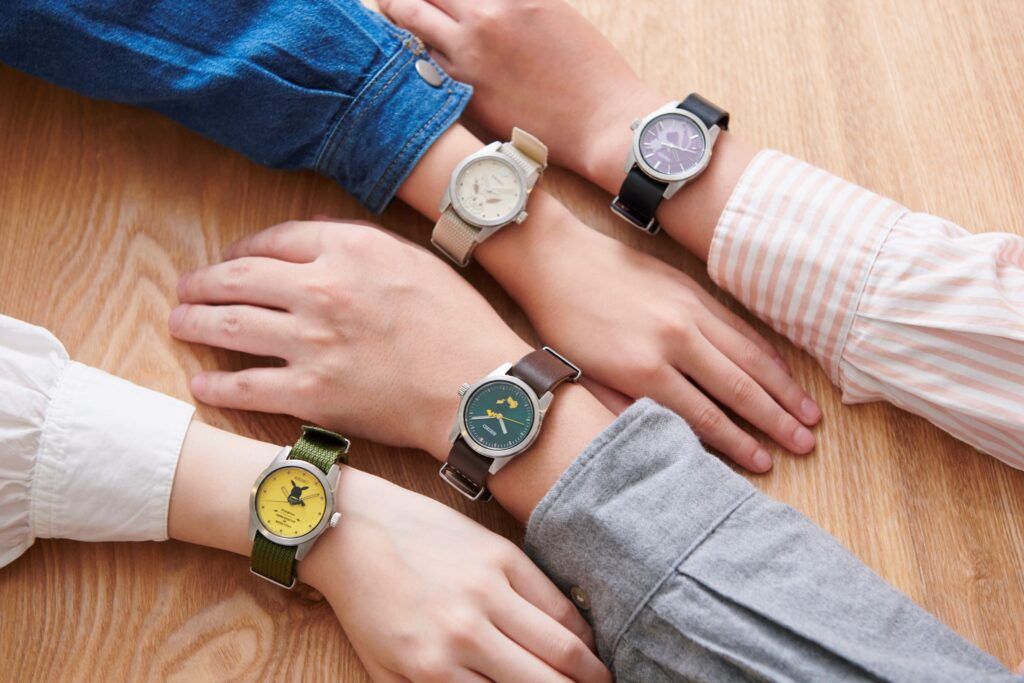 Check out the full specifications of these watches here.
READ MORE: The Adidas x Pokémon collection includes comfy tracksuits and cute tees