If you and your future spouse are huge Pokémon fans, these licensed Pokémon engagement and wedding rings from Japanese jewelry shop U-Treasure, will be the perfect addition to your special day.
The shop's latest release features the adorable normal-type Pokémon, Eevee, embedded in its ring creations. The collection includes both an engagement ring and two wedding bands.
The engagement ring shows a male and female Eevee on its sides, both facing a diamond in the center. The band is available in silver, gold, and pink gold. The pink gold version is the most expensive at US$1,180 (JP¥124,000), for the band alone — the diamond center stone is sold separately.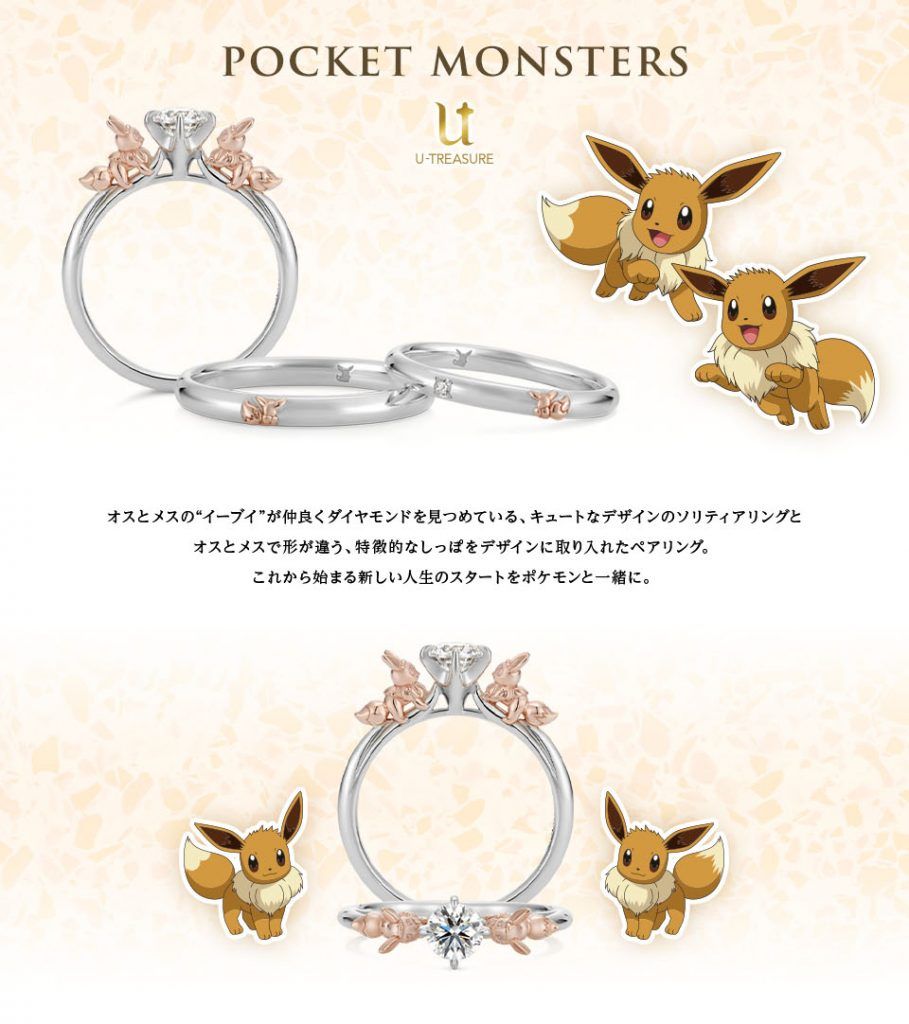 ---
---
U Treasure also offers wedding rings which feature the back of a two-dimensional Eevee, available in both male and female versions. To know which is which, the tip of a male Eevee will have spikier and sharper patterns while a female Eevee will have a softer, heart-like tail tip.
Like the engagement ring, the wedding bands come in silver, gold, and pink gold, and can be embedded with a small diamond stone for a fancier look. The cheapest-priced ring costs US$374 (about JP¥40,000) without any stones.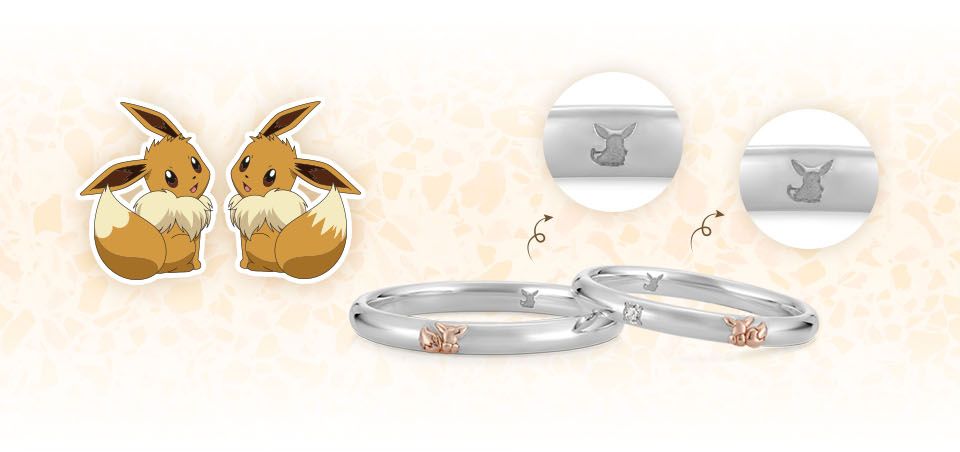 The full ring collection can be viewed here.
Over the years, Eevee has ranked higher than other other iconic Pokémons like Pikachu or Mewtwo in popularity surveys. Its default, un-evolved version has appeared in multiple Pokémon merchandise in the past.
READ MORE: Travel in style with these adorable Samantha Vega Pokémon shoulder bags