Legendary Japanese watchmaker Seiko and Capcom have just announced a new collaboration that will see six Street Fighter V watches released under the company's Seiko 5 Sports brand.
The appearance and personality of the game's timeless fighters Ryu, Chun-Li, Ken, Guile, Blanka, and Zangief have all been captured and preserved into six unique watches.
Street Fighter's main protagonist Ryu has white for the base of his watch, with red and black details on the bezel. The design was based on his judo uniform. The 9 o'clock position has been replaced with the characters from his training gloves which translate to "as swift as the wind, as gentle as forest, as fierce as fire and as unshakable as the mountain."
His iconic Hadoken move is printed at the back of the watch.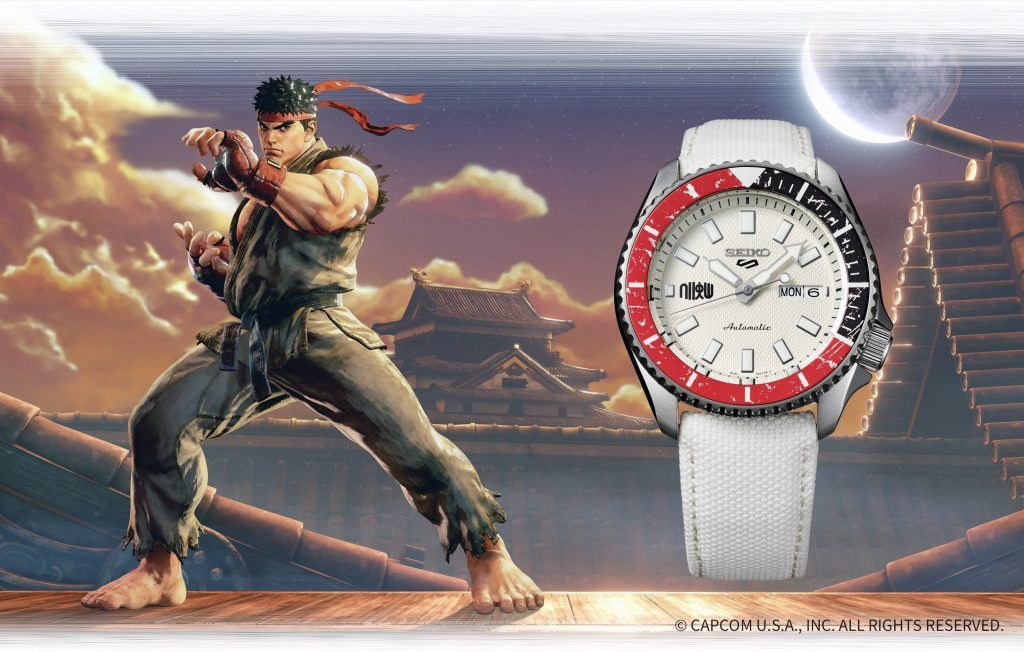 Meanwhile, the Seiko Chun-Li model comes in a gorgeous shade of blue jade, with a matching leather strap to complete the formal look. The watch's gold details were based on her qipao dress.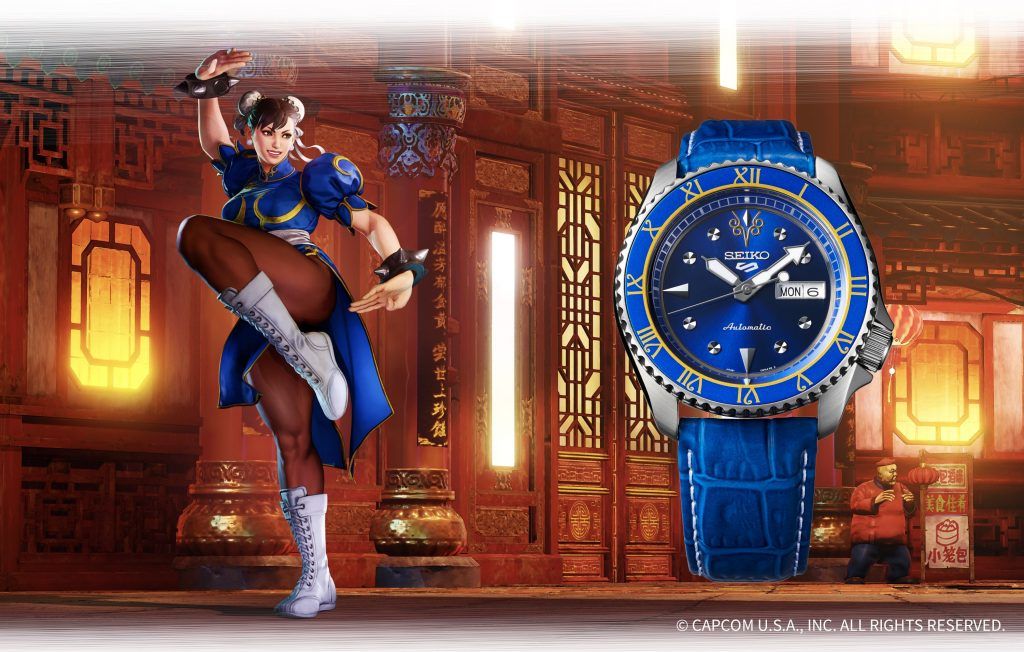 Ken's watch model follows that of Ryu's, his best friend and rival in the game. The watch uses solid red and black colors fashioned after Ken's major visual redesign change in Street Fighter V.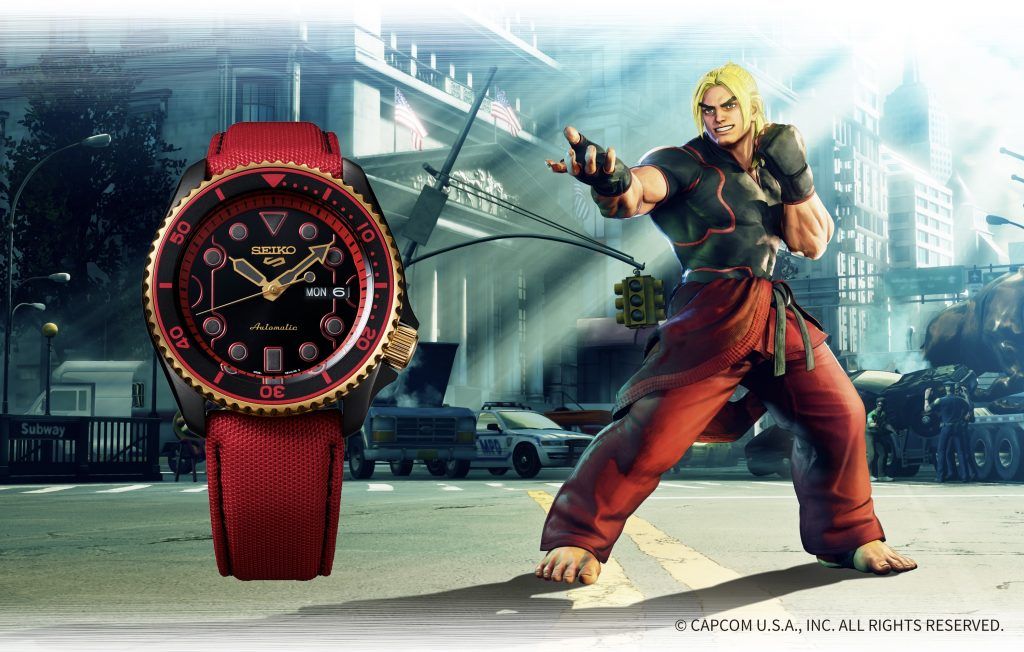 ---
---
Are you man enough to wear this Guile watch? This version looks straight out of the military boot camp, featuring a camouflage pattern on its body and Guile's uniform patch at the 6 o'clock dial. Charlie Nash's dog tag has replaced the 9 o'clock hour marker as a tribute to Guile's best friend.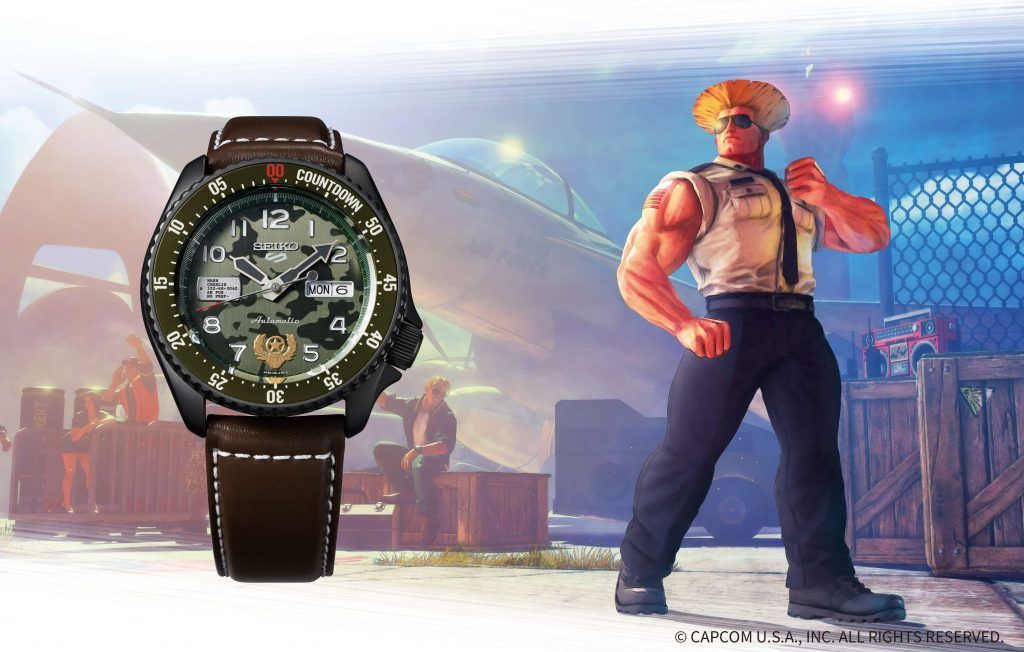 Street Fighter producer Yoshinori Ono would surely love to have this watch featuring his favorite fighter, Blanka. It comes on green and orange NATO shades, while its bezel highlights the creature's electric powers.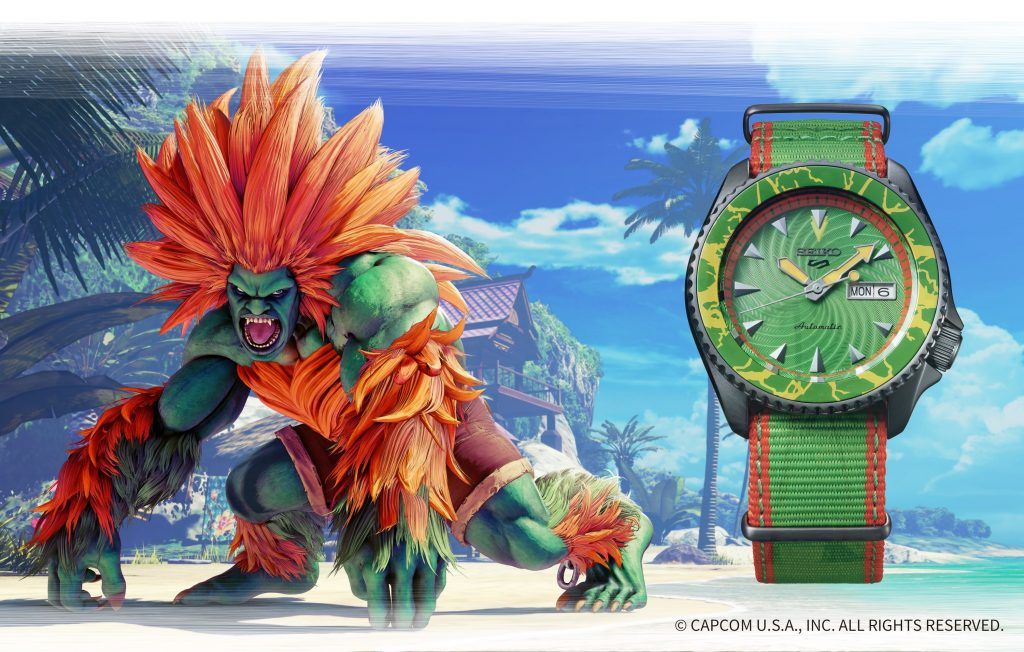 Show that you're a true fan of the Gief with this Seiko timepiece that's reminiscent of the Russian professional wrestler. The bezel follows his metallic gold belt paired while the nylon NATO strap features the red and yellow of mother Russia.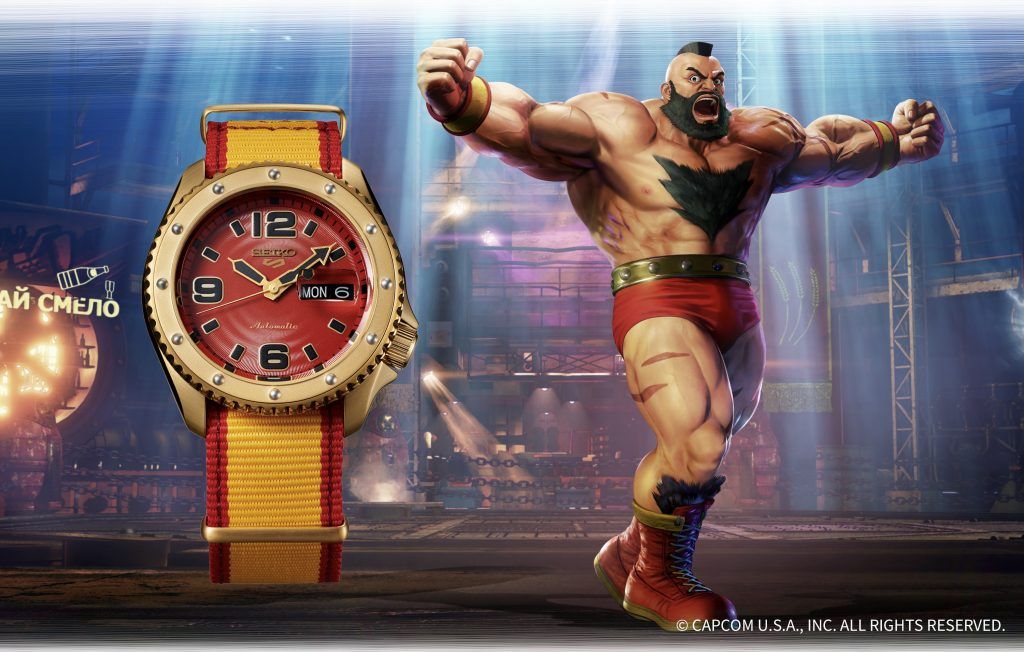 All watches feature the fighter's special moves, like Chun Li's Spinning Bird Kick and Ken's Shoryuken on the case back.
Fans can immediately spot the intricate designs of each watch, which can also be found at the back of the straps.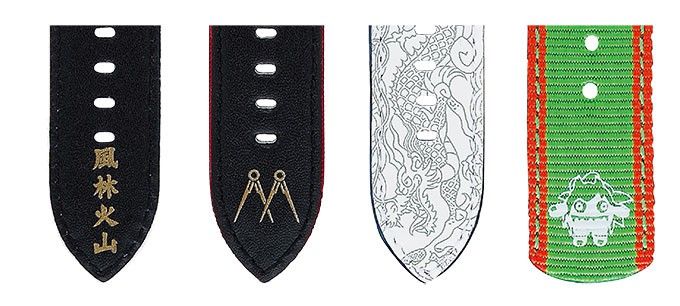 Like all Seiko 5 watches, these timepieces feature automatic movements and a day/date complication. They'll be available in September with only 9,999 pieces to be sold at boutiques worldwide. Each timepiece has an approximate retail price of S$730 (€450).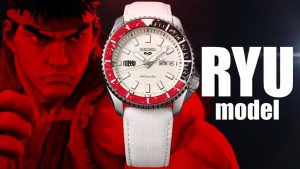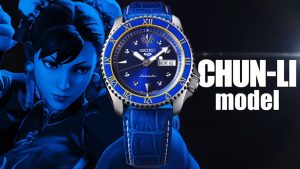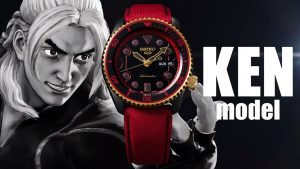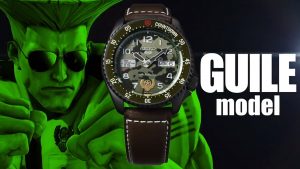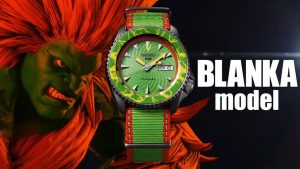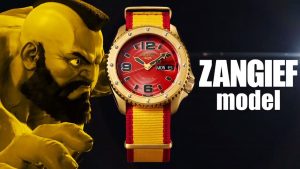 READ MORE: Fnatic launches US$1,400 Gucci dive watch