Are you interested in creating video games, but have no clue where to start? Don't worry, Masahiro Sakurai's got your back.
Known for creating Nintendo's longtime franchises Super Smash Bros and Kirby, Sakurai is now imparting his game development knowledge to the rest of the world through his new YouTube channel.
---
---
Masahiro Sakurai's YouTube channel talks about the basics of video game development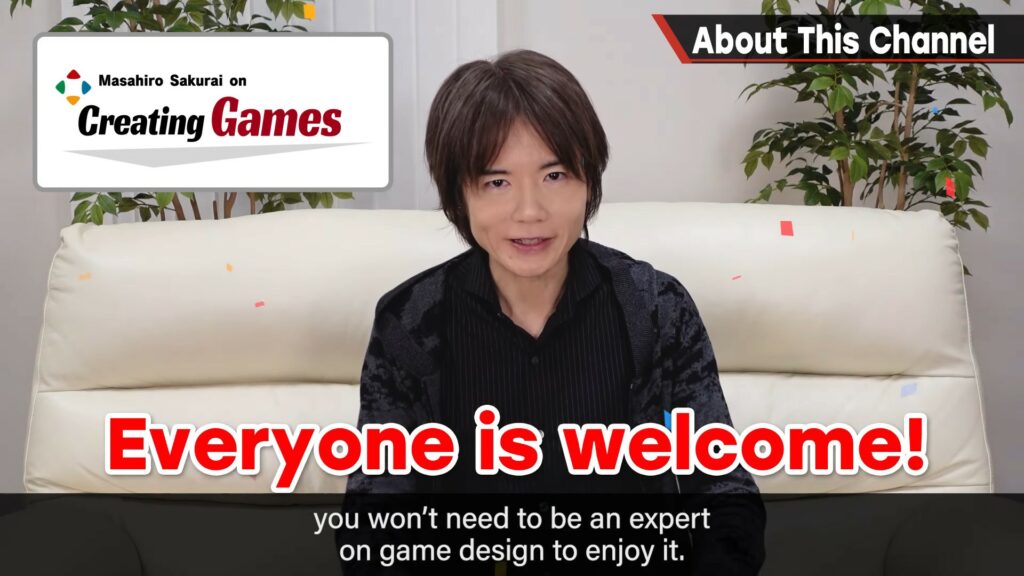 Simply titled "Masahiro Sakurai on Creating Games", the channel releases five-minute videos of Sakurai narrating and explaining game development concepts and what actually makes games fun. Aside from his own creations, he analyzes other games, such as Defender (1980).
The game designer has considered holding lectures at game development schools and conventions, but ultimately decided on creating a YouTube channel. "I should be able to reach more people than with a lecture, a conference, or a book," said Sakurai in his intro video.
While it might be daunting for newcomers to see the master at work, Sakurai has confirmed that the YouTube series is meant for everyone. One of his main goals for the channel is to provide a good starting point for those who have no game development experience.
Even if you're not interested in becoming a game developer, Sakurai believes that his series will help you appreciate the games that you play.
You can check out Sakurai's latest video on hit stops in video games.
---
---
Follow ONE Esports on Facebook and Twitter for more culture news and stories.
READ MORE: Homelander wants Hideo Kojima to make 'The Boys' video game