Sensational online RPG Genshin Impact is almost a month old and developer miHoYo is revealing a new wishing banner that players can enjoy until the game's upcoming 1.1 update.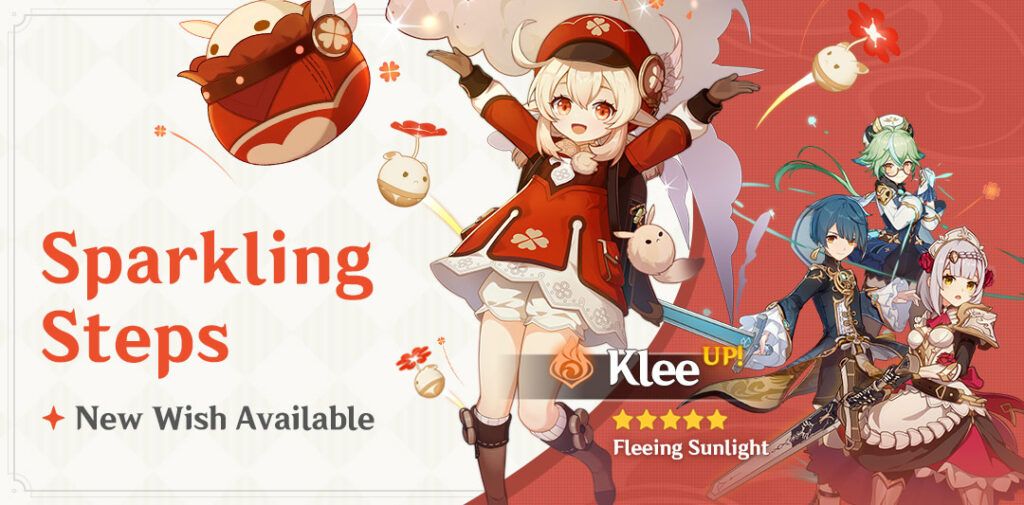 Officially titled Sparking Steps, the banner will be featuring Genshin's newest character Klee, a 5-star pyro character that uses projectiles to defeat the toughest of enemies. Labeled as a potential support character, many players are comparing her to fellow pyro user Xiangling and her Guoba attack.
Aside from Klee, Sparkling Steps will also feature 4-star characters Xingqiu, Noelle, and Sucrose. With the gacha banner having the same chances as previous iterations, Klee will have a 0.6% chance (5-star chance) on a normal pull while also having a 50% chance of being the 5-star pull in every pity pull (90th pull). With some quick math, you can surely secure Klee in 180 pulls.
---
---
For her combat skills, Klee ignites the battlefield in her favor. Despite being a catalyst user, Klee's auto-attacks summon bombs that can be thrown at enemies and causes AoE pyro damage. Her two-charge elemental skill, Jumpty Dumpty, summons a bag of explosives to jump three times and, on the third jump, releases a plethora of mines that explode upon enemy contact. If you happen to have an anemo character, you can use its windy skills to move the mines around the vicinity.
As for her element burst, Sparks n' Splash, Klee summons a drone-like creature that follows her and sends out lasers to nearby enemies for 10 seconds. With a cooldown of only 15 seconds, this could easily become Klee's tactical advantage when facing hordes of hilichurls and abyss mages.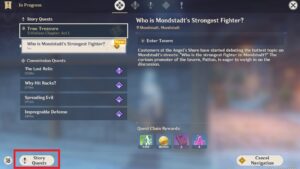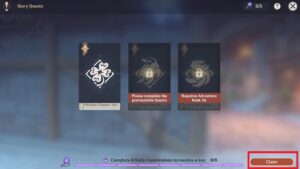 If you'd like to check out Klee's gameplay, you can do so by acquiring the AR32+ story quest titled "Who is Mondstadt's Strongest Fighter?". To unlock it, you can go into the quest tab and click on Story Quests at the bottom right and Klee's story quest should be the first option (Trifolium Chapter: Act 1), costing you one story quest key. You can earn story quest keys by doing eight daily commissions and claiming it in the story quest tab.
Sparkling Steps will be released on October 20 at 6 p.m. (GMT+8) and will go on until November 9, 6 p.m. (GMT+8).
READ MORE: Genshin Impact has already made US$100M in just two weeks