The Dragonborn has got an eagle eye on their targets.
While sniper montages may be more synonymous with FPS games, one enterprising gamer has taken long-range no scopes to the next level.
Reddit user walter-fring shared a creative montage of his 28 most insane snipes made in Bethesda's beloved fantasy RPG, The Elder Scrolls V: Skyrim.
Skyrim player creates the sickest sniper montage with bows and arrows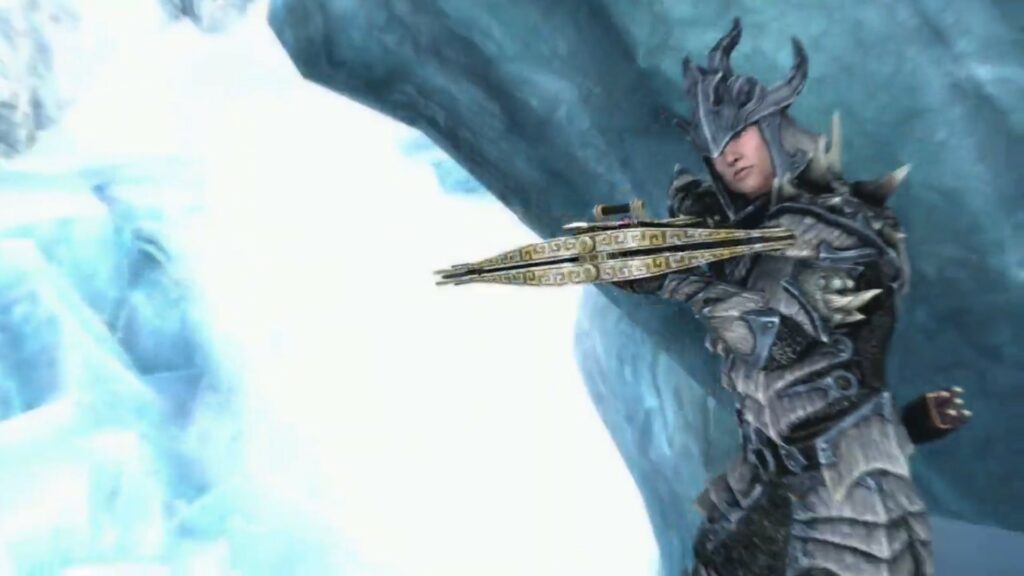 The video begins with Walter doing some simple trick shots. These include your mountain-side snipes with a Dragonbone bow and arrow. These types of bow attacks are the strongest in the game, having a base damage of 25.
From there, Walter picks off his opponents one by one when no one is around. This activates the built-in cinematic feature that follows the arrow as it lands the killing blow.
---
---
The Skyrim sniper eventually ramps up the difficulty level by adding magic to the mix, applying Unrelenting Force to increase the speed of his crossbow arrows.
By the latter half of the compilation, Walter goes full Dragonborn mode.
The bow expert is landing critical strikes on prone targets and enemies being flung around by tornadoes.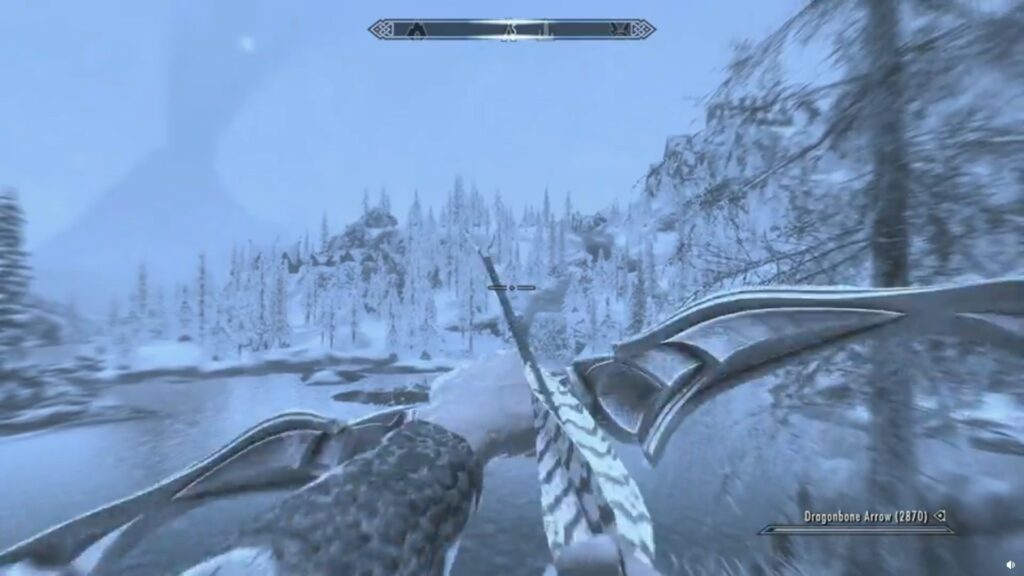 The most impressive part is right at the end. Walter ditches the kill cams for a more subtle way of showing his accuracy and precision.
After firing multiple arrows out of nowhere, the sniper teleports to a nearby location and watches his flurry of arrows wiping out an entire enemy camp.
Watch the full 3-minute video here!
---
---
Follow ONE Esports on Facebook and Twitter for more gaming news and stories.
READ MORE: 5 digital Christmas gifts for online gaming friends you spend way too much time with