Filipino cosplayer Alodia Gosiengfiao has been a gamer through and through. She always showcases her gamer side, even in the most important moments of her life.
On Valentine's Day, February 14, the Tier One Entertainment co-founder tied the knot with Christopher Quimbo, the President & GM of Calabria Company Limited, the makers of Novellino Wines.
The couple went all out with their wedding ceremony and reception, which included orchestral performances from one of the country's finest ensembles.
---
---
Watch the Manila Philharmonic Orchestra serenade guests with Final Fantasy theme songs during Alodia's wedding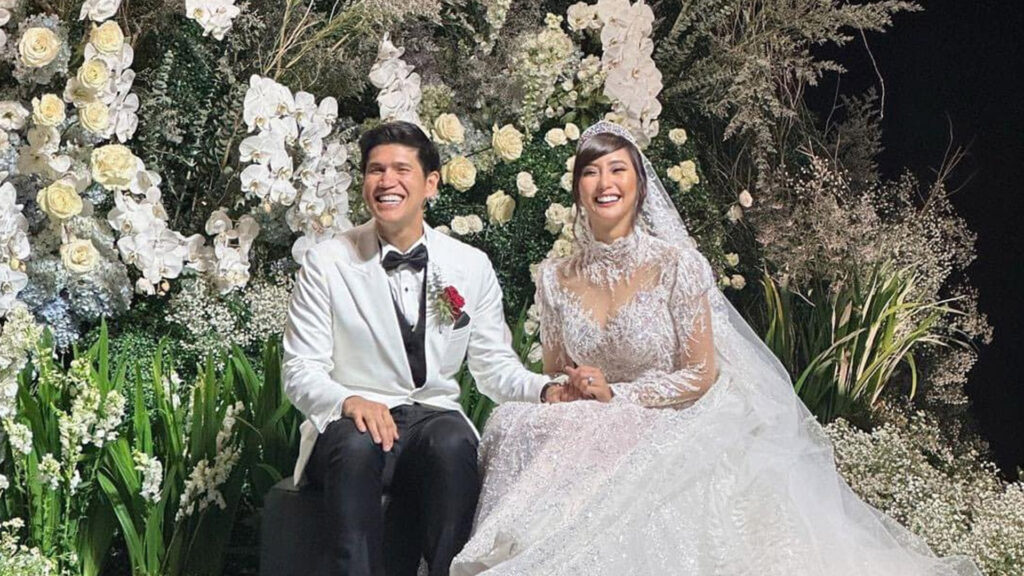 Right after the wedding ceremony, guests proceeded to the reception at Marriott Grand Ballroom inside Marriott Hotel in Manila, Philippines.
They were greeted by magical performances from Manila Philharmonic Orchestra, who played theme songs from pop culture titles.
One of the songs they played was the Final Fantasy theme song, "Those Who Fight" by Japanese composer Nobuo Uematsu. The song is one of the battle theme songs of Square Enix's Final Fantasy VII.
"This brought tears to my eyes," Alodia commented on the performance. "My heart is so full!"
Alodia is actually a huge fan of the video game series and has cosplayed numerous FF characters in the past, including Rikku and the Black Mage.
---
---
In fact, her Deviant Art account alias and gamer tag, blackmage9, is a reference to one of the classes in the Final Fantasy series.
With the theme playing during her wedding, things have come full circle for Alodia. The cosplayer made a piano cover of the Final Fantasy theme song more than a decade ago which was posted on her YouTube channel.
Final Fantasy VII revolves around Cloud Strife, a mercenary who is out to stop a company named ShinRa from literally draining the life out of the planet. It was first released on PlayStation in 1997. Due to its massive popularity, it was remade in 2020.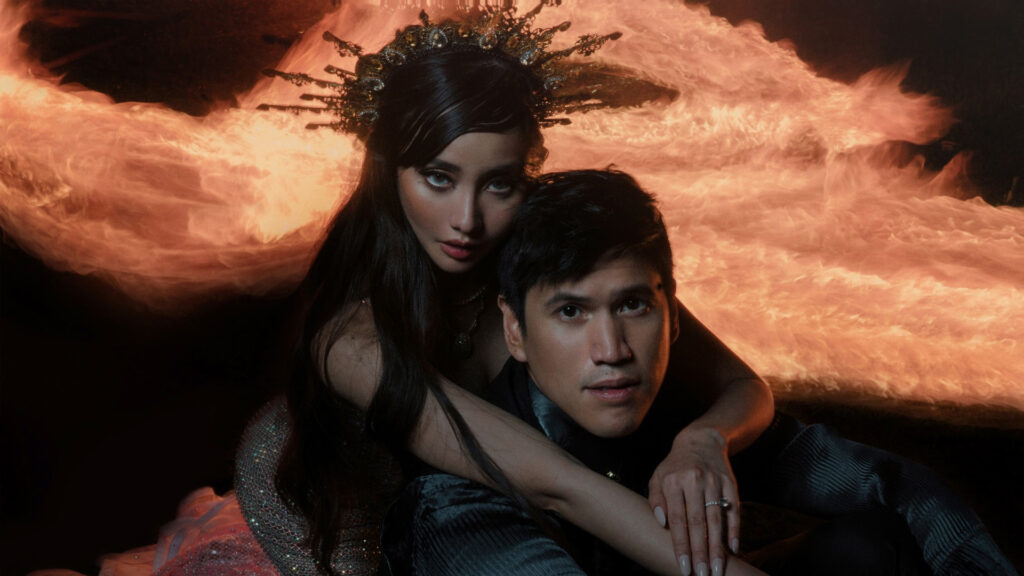 Watch the full orchestral performance below, captured by local photographer Johan Andrew Ocampo.
Aside from the Final Fantasy theme, the orchestra also played the iconic Star Wars theme.
Check out Alodia's Facebook page and Instagram account (@alodia) for more photos and videos from the event.
Months after her breakup with her ex-boyfriend, Wil Dasovich, on November 2021, Alodia made her relationship with Quimbo Instagram-official on April 2022. She had posted a sweet photo of their trip to Palawan, where the two made a heart pose.
The two later got engaged in July after being in a relationship for less than a year.
Learn more about Alodia's gaming-inspired makeup line, why these Tier One cosplayers love JoJo, and the seven greatest Filipino esports athletes of all time.
READ MORE: Alodia stuns the gaming world with gorgeous Leona-inspired dress