Carlo "Kuku" Palad and Blacklist Rivalry are embarking on a new journey next year. The all-Filipino Dota 2 roster will be looking to establish itself as one of the best Dota 2 teams in the world.
Filipino esports and entertainment organization Tier One, along with their partner Rivalry, hosted a press conference on December 4 where they introduced their new Dota 2 roster.
Blacklist Rivalry is stacked with top players from the Philippines who have qualified for multiple TI Dota 2 world championships. Each player on the team is well-known for the roles that they play. However, to the surprise of many Filipino fans, Blacklist named Timothy "TIMS" Randrup as the roster's captain.
Kuku had been the team captain of his last three Dota 2 rosters, namely TNC Predator, Geek Fam, and T1 — even after Anathan "ana" Pham and Topias "Topson" Taavitsainen joined the team just before the TI11 Regional Qualifier.
In an exclusive interview with ONE Esports, the 26-year-old explained why he relinquished the team captain role to TIMS.
---
---
Kuku explains why he handed off Blacklist Rivalry's team captain position to TIMS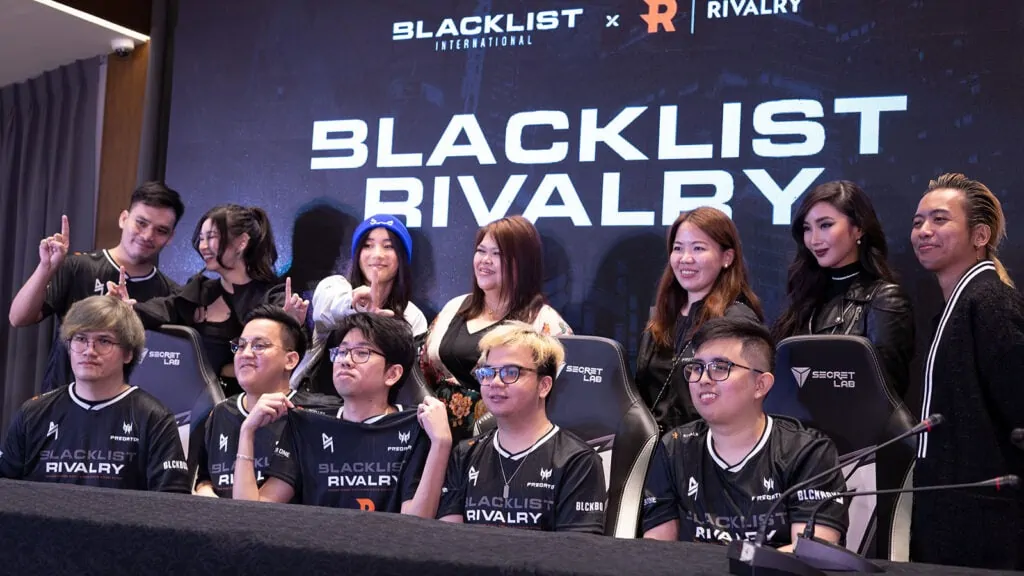 According to the Filipino offlaner, being the leader and captain of a team has hindered his improvement as a player. The difficulties he experienced with T1 last season made him realize that he was trying to do too much, which prevented him from playing at his best.
"In my last team, there was no real leader at all," said Kuku. "I was trying to step up for the team, and it became too much of a burden. I was the one drafting, along with trying to keep the team on track during games."
"On other teams, their captain is the position 5 support and not the offlaner," he continued. "So, I personally feel that being the captain became a disadvantage when it came to my performance."
To improve his chances of qualifying for The International next year, Kuku said he wants to take a more systematic approach during the DPC season, where he will mainly focus on improving as a player.
Now that he's joined a team filled with his former teammates, Marc "Raven" Fausto, Karl "Karl" Baldovino, Nico "eyyou" Barcelon, and TIMS, he feels more at ease giving the reins to someone else.
It also helps that all of them joined Blacklist at the same time, he said, because new players can take a while before they feel like they're truly a part of an already established team.
"If you're a new player and joining a famous team, sometimes you can't speak up for yourself," he said.
Since Blacklist Rivalry's players have played together in the past, he believes they will be able to communicate more openly with one another, which will allow them to form better ideas and strategies compared to their previous teams.
After leading so many different Dota 2 rosters in his career, Kuku doesn't want all the responsibility to fall on Blacklist Rivalry's team captain.
"I think I can share with them what the feeling of being a captain is like," he said. "You need to do so much for the team, but we really should just share the burden because it really is too much for just one person."
Kuku still expects TIMS to take control of the team when it comes to leadership and holding everyone accountable, adding that TIMS' true test would come after losses.
"We can give many different reasons for why we won, but players can get emotional after losses," he said. "My hope is that he stays focused and that he manages all the stress until we qualify for The International."
Blacklist Rivalry will be competing against Fnatic, BOOM Esports, Talon Esports, Team SMG, Execration, Lilgun, and Bleed Esports in Southeast Asia's DPC Division I regional league next year.
READ MORE: PSG.LGD announces three new players to replace Ame, Faith_bian, and XinQ