Winning at Dota 2 plus eating homemade pizza equals winning at life.
When TSM FTX entered the lobby against 5RATFORCESTAFF in their third series of the DPC NA 2021/2022 Tour 3 Division I, the team might have heard their carry, Enzo "Timado" Gianoli O'Connor, saying he wanted to spice things up.
Little did they know that he was referring to the pizza he had just put in the oven, right before playing a professional Dota 2 match.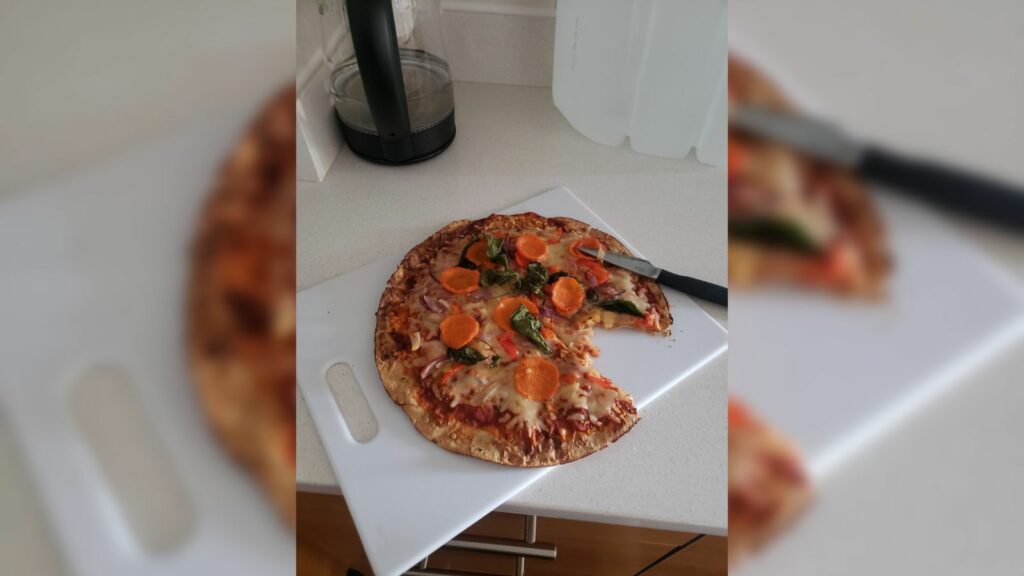 ---
---
Timado is living the saucy dream
After securing a quick 20-minute game one against 5RATFORCESTAFF in their DPC series, Timado was hungry for more, and filling his stomach was just an oven bake away.
During the downtime, he rushed to the kitchen to put a pizza in the oven, confident that it will not get burned.
He even had time to take a picture of the pizza, which looked pretty good, all things considered.
Satisfied, his Faceless Void helped powered TSM to another quick win—less than 30 minutes—in game two, leaving his team at a 2-1 overall record at the end of week two and in the top four.
---
---
The recent Stockholm Major runners-up are practically guaranteed to qualify for The International 11. But if they want to go to the Arlington Major, they will need to contend with Quincy Crew's new old-look roster that are currently undefeated, and a Nouns team that handed Evil Geniuses their first loss of the season.
Keep up to date with DPC NA 2021/2022 Tour 3 Division I schedule and results here.
READ MORE: The B8 Dota 2 team is no more, but Dendi isn't giving up