TEAM TEAM's new roster is revealed just in time to compete at the BTS Pro Series Season 7 Americas. The announcement was made on Samuel "Sammyboy" Anderson's Twitter account.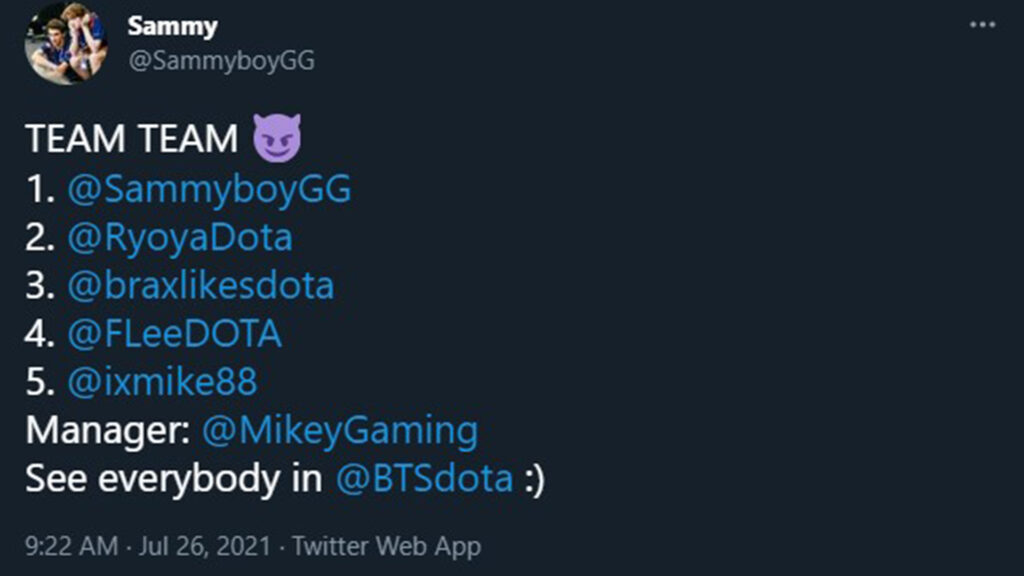 There have been rumblings about player reshuffles in the North America scene after the end of The International 10 Regional Qualifiers, where pro players who weren't able to qualify for The International 10 are jousting for a better team in preparation for the next DPC season.
---
---
TEAM TEAM has been revived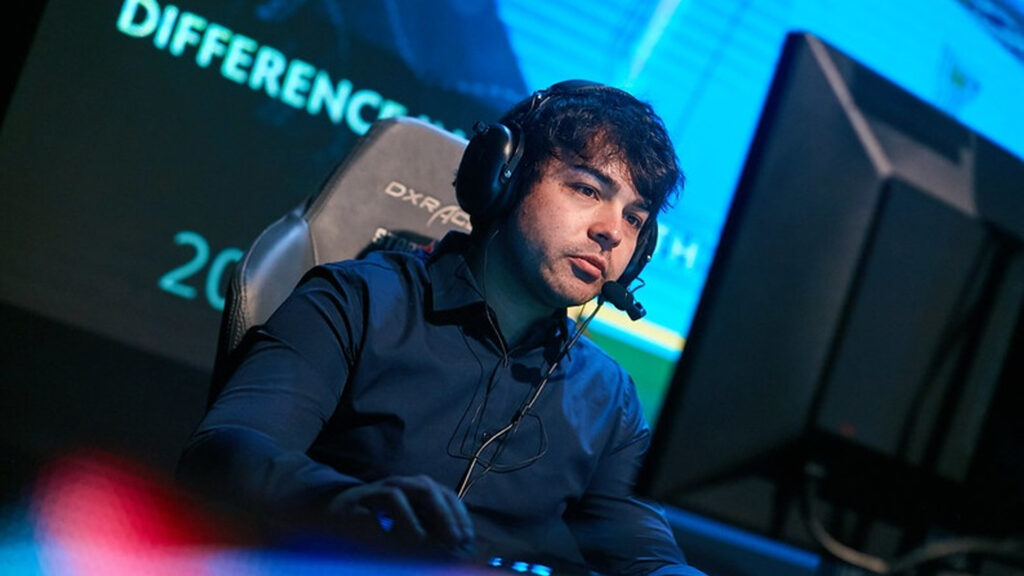 TEAM TEAM hasn't made a competitive appearance since February 2020 where they last competed at the Open Qualifier for ESL Los Angeles. Since then, the team disbanded, and the players joined different rosters.
TEAM TEAM is now back with some of its original players, a mixture of its 2020 roster along with new players from 4 Zoomers.
TEAM TEAM's Dota 2 roster
Samuel "Sammyboy" Anderson
Eric "Ryoya" Dong
Braxton "Brax" Paulson
Francis "FLee" Lee
Michael "ixmike88" Ghannam
---
TEAM TEAM will make their debut in the BTS Pro Series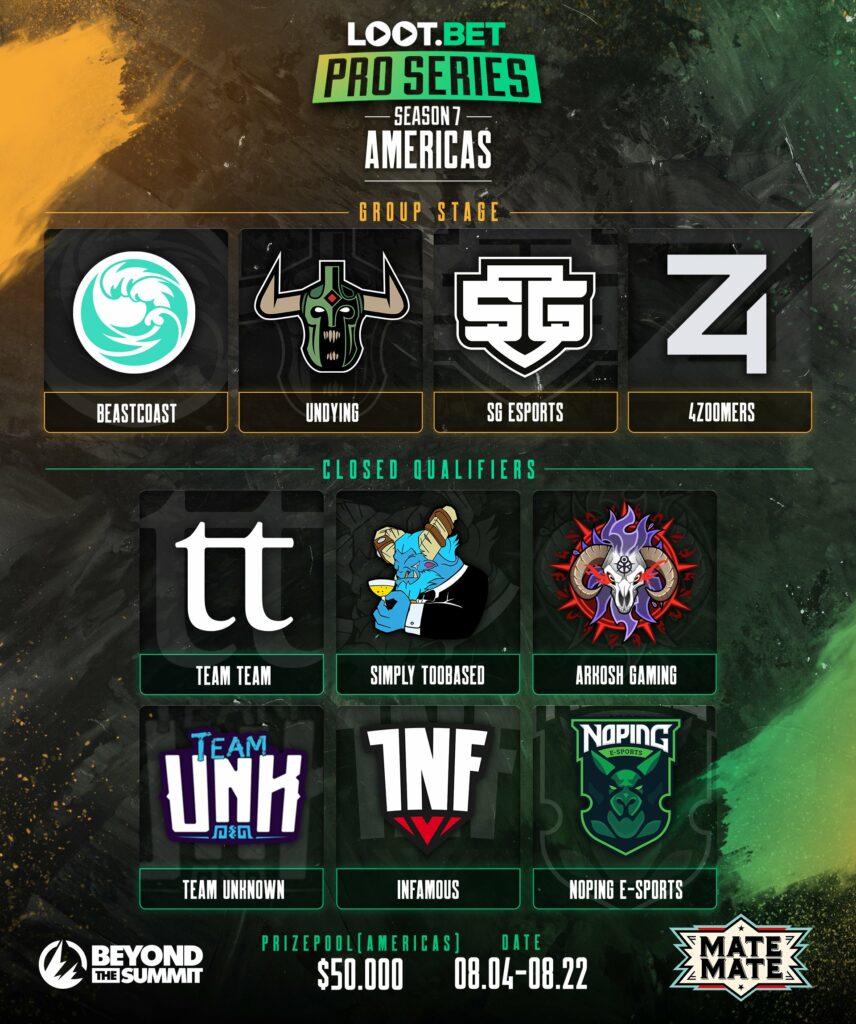 The team will make its first appearance in the upcoming BTS Pro Series as one of the invited teams for the Closed Qualifier. Other invited teams include Undying, Beastcoast, and 4 Zoomers.
If TEAM TEAM can make it to the group stage, they will face off against 4 Zoomers, and it'll be interesting to see former teammates battle it out on opposite sites of the map.
The BTS Pro Series 7 Americas will start on August 4, broadcast live on the official BTS Twitch channel.
READ MORE: BTS Pro Series Season 7 SEA: Schedule, format, competing teams, results, where to watch