Jacky "EternaLEnVy" Mao has announced a new stack for the upcoming BTS tournament. For those keeping track, this is EternaLEnVy's third team this year since he came back to Dota 2 in April.
The stack will be made up of former bumble bEE's and 4Zoomers members. Both teams recently failed to qualify for The International through the Regional Qualifiers. The lineup consists of these players:
Jacky "EternaLEnVy" Mao
Nico "Gunnar" Lopez
David "Moo" Hull
Zakari "Zfreek" Freedman
Jacob "ocean" Gosen
Long-time Dota fans may be surprised to see Nico "Gunnar" Lopez on the team, considering what happened between him and EternaLEnVy last time they teamed up.
---
---
The history of EternaLEnVy and Gunnar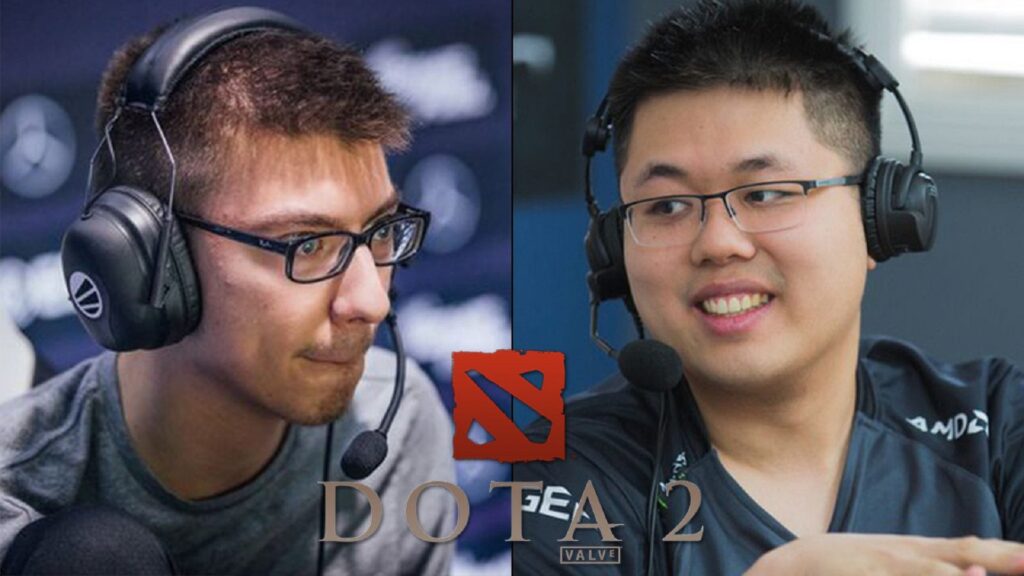 Gunnar and EE played together on several teams in 2019. The most notable being TEAM TEAM, when they qualified for ESL One Mumbai 2019 and MDL Disneyland Paris Major.
However, TEAM TEAM's performance at ESL One Mumbai was disappointing with the team finishing 5-6th out of the eight competing teams.
This result prompted TEAM TEAM to drop Gunnar before MDL Disneyland. Gunnar had helped them secure their spot for the tournament and his parents had booked tickets to Paris to see him play. After Gunnar was dropped, TEAM TEAM was acquired by BeastCoast and played under that tag.
However, without Gunnar, Beastcoast performed poorly at MDL Disneyland and finished in last place.
Will things be different this time around for EternalEnvy and Gunnar?
---
Could this team work?
There is certainly no shortage of skill on the team. 4Zoomers were considered the fourth-best team in North America and finished in second place in the North American Regional Qualifiers for The International.
The other members have proven their chops time and time again. Moo achieved second place in The International 2016, an incredible achievement, while Zfreek always puts up an impressive performance as a position 4 support.
In short, these guys are good players.
But to win in Dota 2, you have to have the best team, not the best players. A team needs good communication, unity, and understanding to achieve success long-term. And that's where I believe this stack could have issues.
Can EternalEnvy get along with Gunnar and the rest of the team? Somehow he finds himself at the center of controversy time and time again. Earlier this year he had a public spat with his former Black N Yellow teammate Daniel "zero" Yun.
In fact, some of EternalEnvy's ex-teammates have said they never want to play with him again.
There's no doubt that this team has the talent to win, but it remains to be seen if they can put it all together.
The announcement of this stack also has implications for the rest of North American Dota.
---
Expect a big team reshuffle in North America
The creation of this new stack has left some notable players without a team:
Eric "Ryoya" Dong
Danylo "Kingrd" Nascimento
Samuel "Sammyboy" Anderson
Braxton "Brax" Paulson
Jacob "Husky" Fifik
Could we see these five players team up to form their own stack? Even if they don't, it's safe to say at least some changes will be coming soon in the North American scene.
READ MORE: TNC Bok to debut on demon-inspired Japanese vtuber channel, Kureha Kurono