Russia launched a military invasion of Ukraine on February 24, following Russian president Vladimir Putin's address to his nation. Ukrainian president Volodymyr Zelenskyy has declared martial law in response.
In Dota 2, CIS esports organizations often feature players from both nations playing together. This includes the current roster of The International 10 winners, Team Spirit, and one of the game's most storied organizations, Natus Vincere.
Both orgs released statements condemning the war, and calling for the safety of those in Ukraine.
NAVI: "Impossible to pretend that everything is okay."
Natus Vincere, which was founded and based in Ukraine, said that it is "impossible" to pretend everything was fine "when it is not".
"Our main goal right now is to try to stay calm and take care of ourselves, our loved ones, and those who need help," the Ukrainian org wrote. "We are all together in this. And together we'll get through it."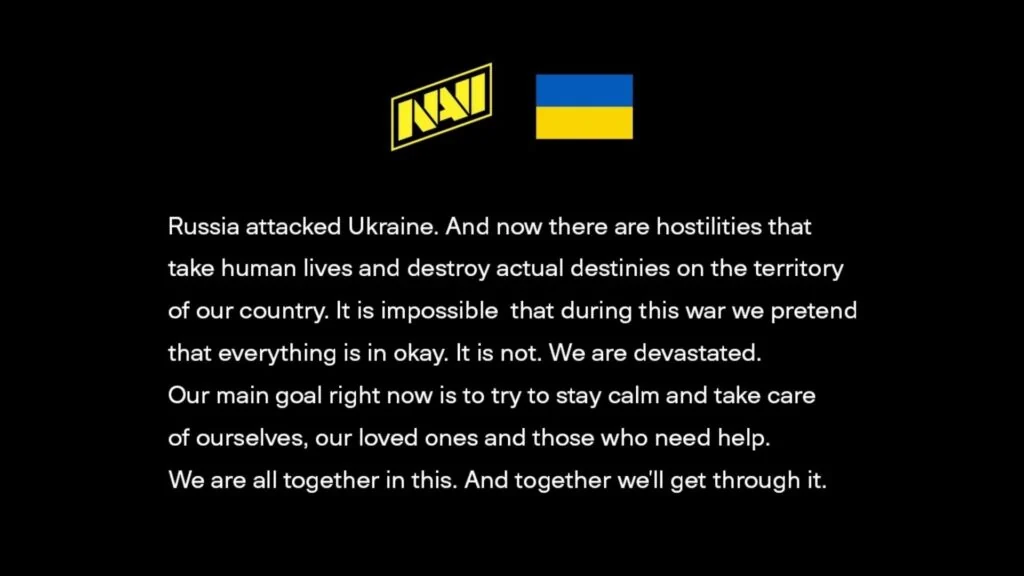 ---
---
Team Spirit: "There is nothing worse than war."
Russian organization Team Spirit, which was praised by Vladimir Putin after winning TI10, wrote that "there is nothing worse than war".
"Some of our players and employees are in Ukraine at this time," the Russian org wrote. "Many of us have families, relatives, loved ones, and friends there. We are worried about their lives and safety."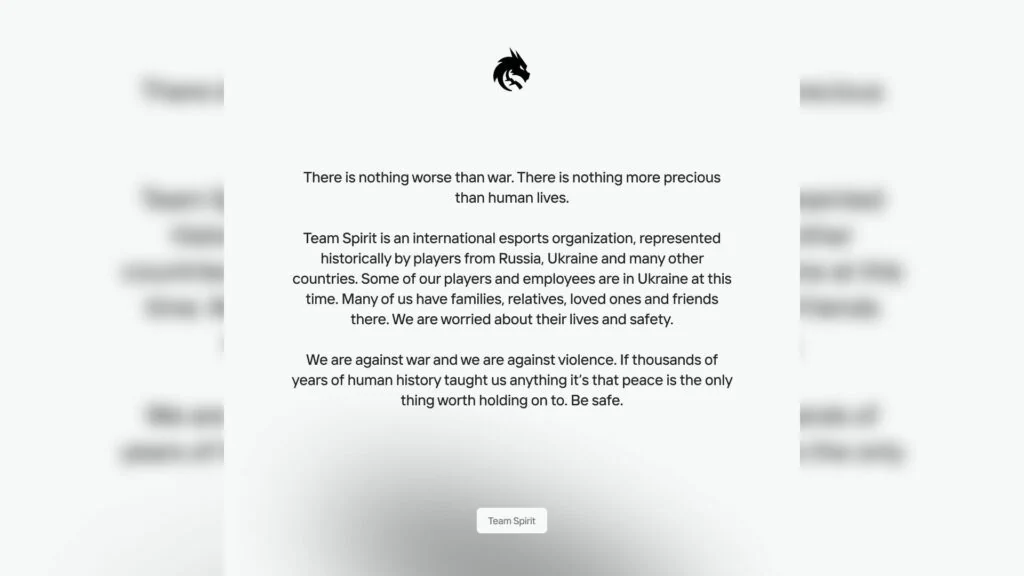 "We are against war, and we are against violence. If thousands of human history taught us anything it's that peace is the only thing worth holding on to."
READ MORE: T1 Dota 2 officially signs Gabbi as their new hard carry