European Dota 2 squad Team Secret has parted ways with their Finnish carry player Lasse "Matumbaman" Urpalainen before the start of the 2022 DPC season.
Matumbaman has been Team Secret's carry player for the last two years and helped the European squad finish third in The International 10 (TI10) in his last tournament with them.
Matumbaman's time with Team Secret comes to an end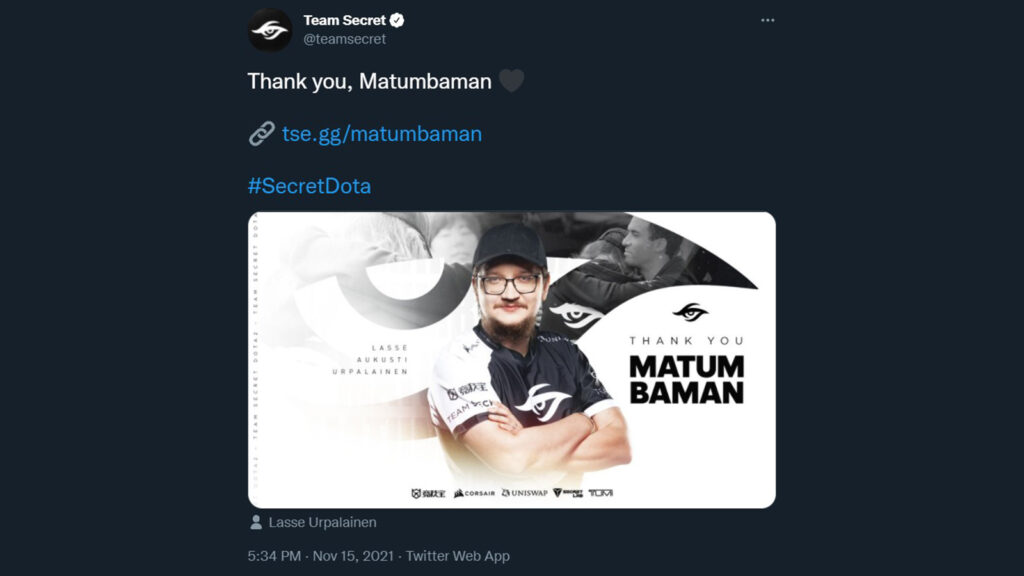 The 26-year-old Finish pro player had a memorable run with Team Secret. He first joined the roster on November 19, 2020.
Since then, Secret has been one of the most consistent teams in the European region that won multiple tournaments throughout the 2020 and 2021 DPC seasons, including the DreamLeague Season 13 Leipzig Major where they defeated Evil Geniuses 3-2.
Together with Matumbaman, Secret put together one of the most dominant performances in the history of Dota 2 during the 2020 DPC season where they won 160 out of the 195 games they played, and held a 82% win rate.
---
---
"Playing with the boys was a blast this past year," said Matumbaman. "I appreciate each and every one of my (former) teammates, and would count each one of them a friend."
"Lasse is an amazing guy and I really enjoyed being teammates with him," said Secret captain Clement "Puppey" Ivanov. "We shared some great moments together and I am sure that we will keep crossing paths outside of our careers."
Secret's 2021 DPC season concluded with a third-place finish at TI10, the highest the organization has placed in a Dota 2 world championship. They were eliminated from the competition during the lower bracket grand final by Team Spirit, who went on to win the entire tournament.
Team Secret's Dota 2 roster for the 2022 DPC season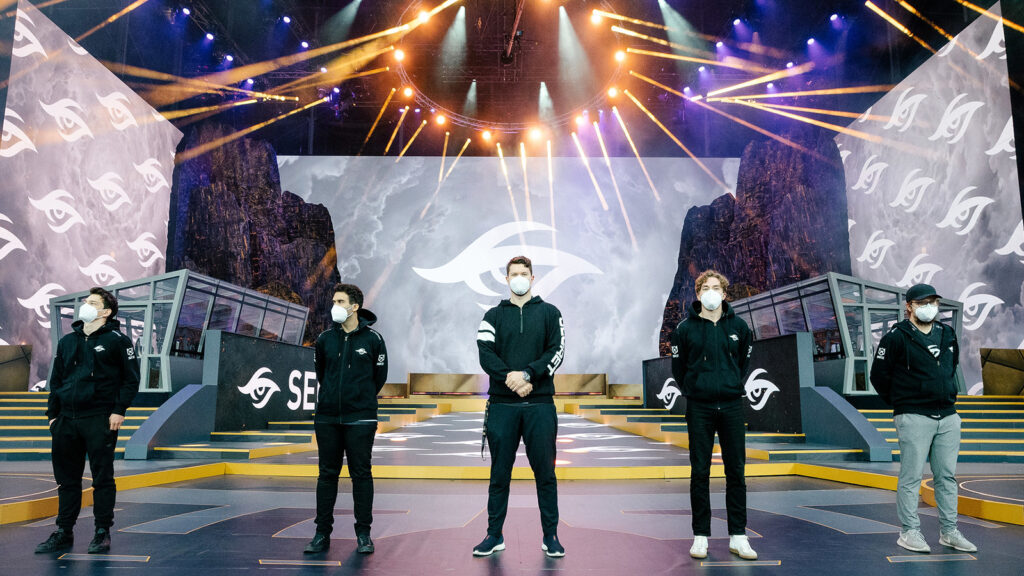 Michal "Nisha" Jankowski
Yazied "YapzOr" Jaradat
Clement "Puppey" Ivanov
With Zai and Matu out, Team Secret has until November 21, 2021 to complete their rosters and compete in Valve's first DPC Tour.
READ MORE: Quincy Crew reveal new roster for the 2022 DPC season