Korean organization T1 is continuing to invest in its Dota 2 squad with more support staff.
Kim "QO" Sun Yeob is joining the org's new analyst, T1 announced today. The 28-year-old will be with a former teammate, Park "March" Tae-won, as a part of T1's backroom staff. The two were part of the popular MVP Phoenix, which delighted and surprised fans with their aggressive playstyle at The International 5, battling from the wild card stage into the top eight.
QO last played for and coached Team Oracle, an Australian-based team that he formed in 2019.
Choi "XyuN" Yun-jin, the team's previous head analyst, left following The International 10 due to mandatory conscription.
---
---
QO joins a surging T1 squad as analyst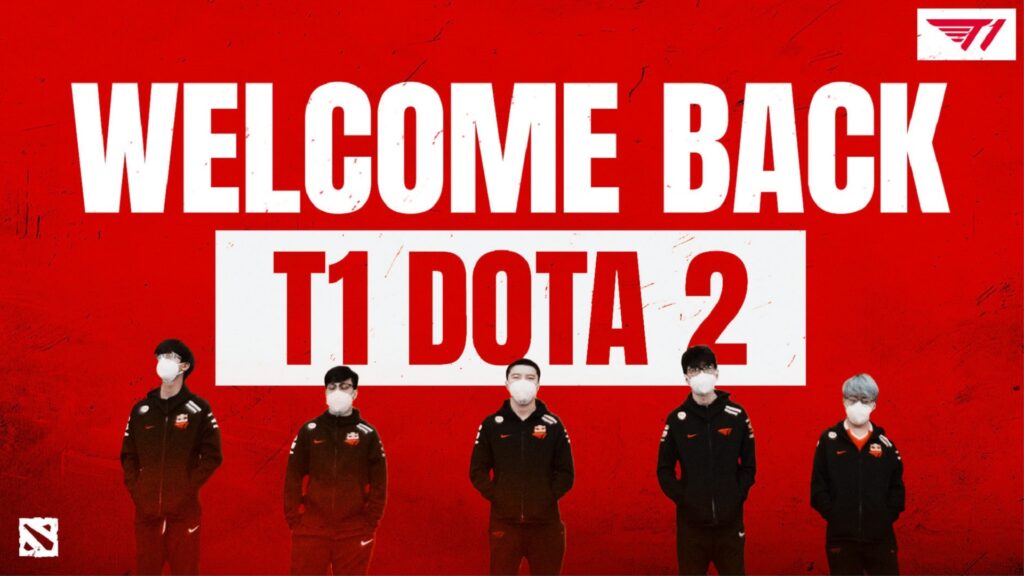 When T1 first established its Dota 2 squad in Southeast Asia, the team was characterized by frequent roster changes and unstable performances. But in the past year, the Korean org has established itself as a powerhouse in SEA since the onboarding of MVP Phoenix alumni March as head coach.
They were one of the few rosters to resist making changes in the new season, and for good reason. The multinational squad, led by captain Carlo "Kuku" Palad, won the second season of the Dota Pro Circuit 2021 SEA Regional League and ESL One Summer 2021. They placed third at the WePlay AniMajor to qualify for their first ever TI, exceeding expectations to finish in the top half.
T1's full Dota 2 roster for 2021/2022 DPC
(1) Nuengnara "23savage" Teeramahanon
(2) Karl "Karl" Matthew Baldovino
(3) Carlo "Kuku" Palad
(4) Kenny "Xepher" Deo
(5) Matthew "Whitemon" Filemon
(coach) Park "March" Tae-won
T1 sits second in season one of the 2021/2022 DPC SEA with a 4-1 record. Unfortunately, since the Winter Major was canceled, there's no qualification to play for. But there are valuable DPC points to play for, and their series against BOOM Esports tomorrow—currently 5-0—will be impactful on the final standings.
T1 plays BOOM on January 15, 7 p.m. GMT+8 | 3 a.m. PT | 11 a.m. GMT. You can watch the series live on Beyond the Summit's official Twitch channel.
READ MORE: Canceled DPC Winter Major is making Dota pros furious