Most of the best Dota 2 teams prove their strength by winning.
Team Spirit beat Natus Vincere 2-1 on January 10 in the Dota Pro Circuit Eastern Europe Division I Tour 1, picking up the last two games of the series in comfortable fashion.
But it was their game one loss to Na'Vi that really demonstrated their billing as a top-tier team in a 72-minute nailbiter.
---
Team Spirit versus Na'Vi: Early game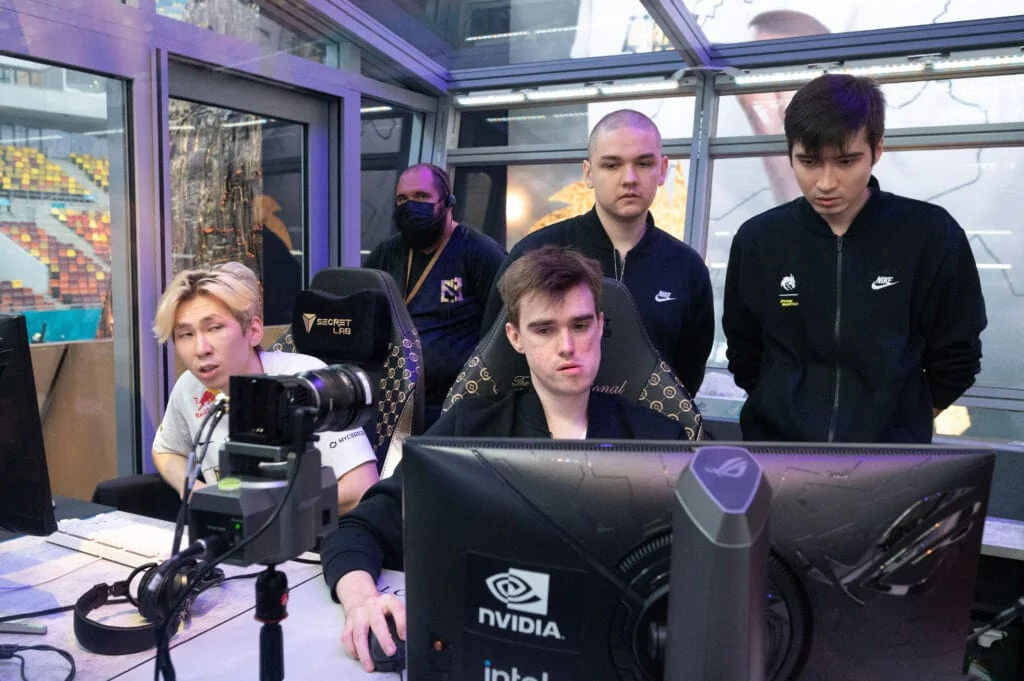 Despite leading in net worth at only three points throughout the game, Spirit thoroughly frustrated Na'Vi's game plan with great teamfighting and itemization.
The early game was not pretty for Team Spirit.
In terms of kill count, Na'Vi shot up to 23 kills compared to Team Spirit's six 30 minutes into the game.
The situation in this screenshot isn't an uncommon one. Most teams here get crushed, then find their barracks destroyed, and finally wait for the inevitable defeat. How did Spirit survive—and even thrive—for 40 more minutes after this?
Team Spirit kept up relatively well in net worth and experience, thanks mostly to their two cores—Illya "Yatoro" Mulyarchuk's Kunkka and Alexander "TORONTOTOKYO" Khertek's Queen of Pain.
---
How Team Spirit played the map with mobility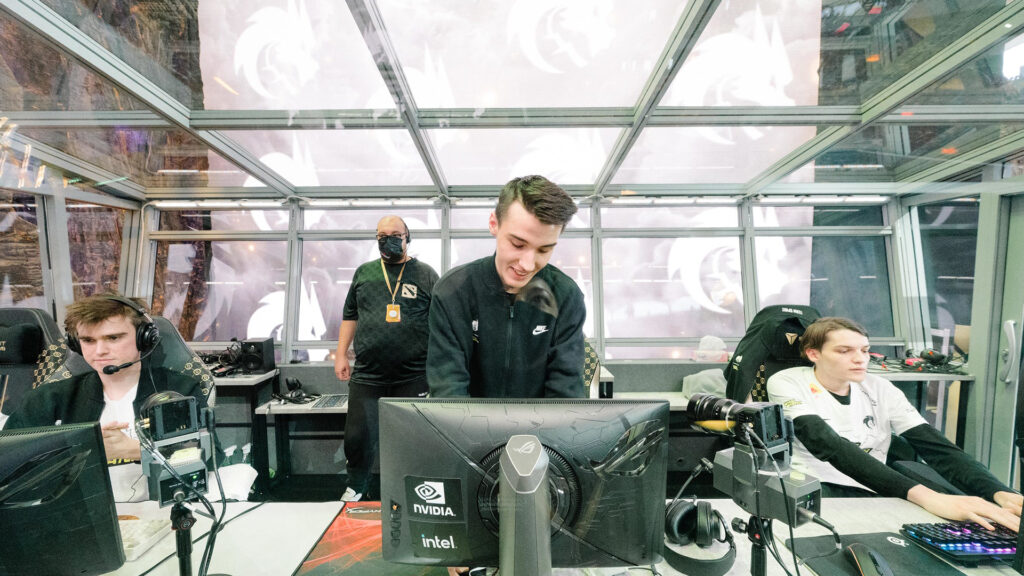 When the enemy dominates, the map shrinks. As opponents get more aggressive and closer to your fountain, however, the other side of the map—counterintuitively to many players—becomes the safest place.
That's where Yatoro played the majority of the game. He parked himself in the top lane, clearing out the Dire jungle and creep wave periodically.
But playing Kunkka, a hero not regarded as mobile, meant he needed a creative solution to stay far away on the map, and yet still be ready to participate in fights with his underfarmed allies. 
---
---
Yatoro used Boots of Travel to farm in dangerous areas
Yatoro rushed Boots of Travel as his first major purchase. He got an Armlet of Mordiggian before since it's highly beneficial for the lane and provides good damage for strength heroes.
BoT opened up opportunities for him to sneak into the Dire area, but he still had a cheeky combination with X Marks the Spot (E) up his sleeve.
Spirit's hard carry took up a pseudo-Ember Spirit role for his team, using X Marks the Spot to invade particularly dangerous areas (21 times himself).
With just one Tidebringer, he was able to bring down an entire creep wave, often leaving Na'Vi heroes scrambling in his wake.
He was able to use X Marks the Spot on allies too, letting TORONTOTKYO or Magomed "Collapse" Khalilov on Sand King Blink in, clear a wave, then pull them back to safety.
With this method, he proved to be an effective defender, keeping his botlane in check and still ready to return with barely any resources spent. Yatoro amassed 939 last hits on his own—just 114 last hits away from the enemy Ursa and Invoker's combined 1053.
TORONTOTOKYO's Blink and defensive items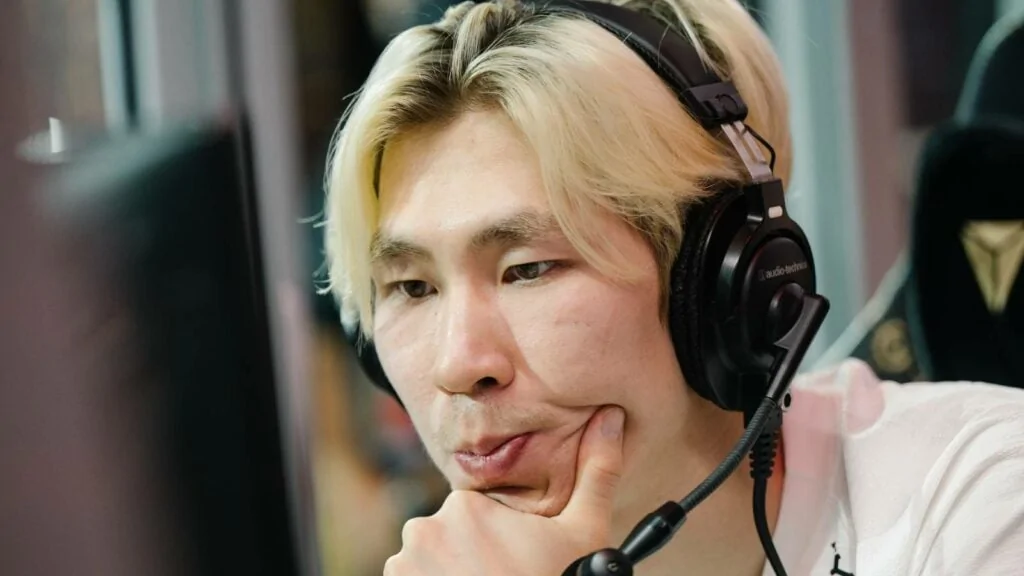 While Yatoro plowed the top lane, TORONTOTOKYO had fewer options for himself. Needing to take up more risky positions, he decided to buy the more defensive Eul's Scepter of Divinity first—now an uncommon choice for core Queen of Pain.
His first five major items followed the same logic—Eul Scepter's, Kaya and Sange, Linken's Sphere, Shiva's Guard, and Ghost Scepter into Ethereal Blade.
Yatoro and TORONTOTOKYO died just six times each—an impressive feat considering Na'Vi found 54 kills—and racked up 1,683 last hits between the two of them. On the other hand, Na'Vi managed just 1,807.
The other Spirit members were no slouches, but a shrinking map meant they couldn't keep up in farm. Therefore, it made their item decisions all the more important—and Eul's Scepter found its way into three inventories.
---
Eul's Scepter for defense and offense
Team Spirit would turn the tide when a Na'Vi smoke resulted in a catastrophic failure for the latter. Multiple Eul's and Blinks, as well as a pixel-perfect Nature's Grasp (Q) from Miroslaw "Mira" Kolpakov, kited Alik "V-Tune" Vorobey's top net worth Ursa out of the fight.
This fight marked the beginning of multiple spirited comebacks from The International 10 winners—and of course, some authentic TORONTOTOKYO salt to taste.
Eul's Scepter is the optimal choice for most supports to get rid of Silence, thanks to its cheap cost and favorable build-up.
But the item especially proved its worth for Spirit in its offensive usage by keeping V-Tune's Ursa in the air. As one of the few items unaffected by status resistance, Ursa's Enrage (R) duration was repeatedly drained.
By the end of the game, Ursa was Euls'ed 18 times (Wind Waker'ed once) for a total of 47.5 seconds spent in the air–enough for a quick water break.
Later on, they bought more defensive items such as Lotus Orb, Ghost Scepter, and Ethereal Blade, further thwarting Na'Vi.
In a 45th minute teamfight, TORONTOTOKYO survived a Fiend's Grip, two Primal Roars, one Abyssal Blade, Tornado, Meatball, Deafening Blast, and also baited three enemy BKBs thanks to her Linken's, Spell Block talent, and Collapse's preparedness.
---
In the end, it doesn't even matter
While Team Spirit managed to claw themselves back into the game, it wasn't enough to secure a complete comeback.
Plan A failed by the laning stage, and the defensive items were the backup. They could prevent themselves from dying, but Na'Vi's offensive plan just had to work once to blow the game open.
But while the game ended in a loss, Team Spirit's performance in a seemingly hopeless game, and their immediate response to claim the next two games off Na'Vi after such a disheartening loss, speak volumes about their mentality.
The TI10 champions seem hungry for more even after claiming esports' largest-ever prize.
READ MORE: Why Refresher Razor is one of patch 7.30's best carries