In a battle of defending champions at the PGL Arlington Major, only one can become the predator who gets their prey.
The series between PSG.LGD and OG was touted as one of the most exciting group stage matchups, and for good reason. PSG.LGD recently won Riyadh Masters 2022, while OG came in as Stockholm Major champions.
Both are favorites to claim the Arlington Major trophy — but today, it was LGD who came out on top.
---
---
PSG.LGD hunted down bzm with every trick in the book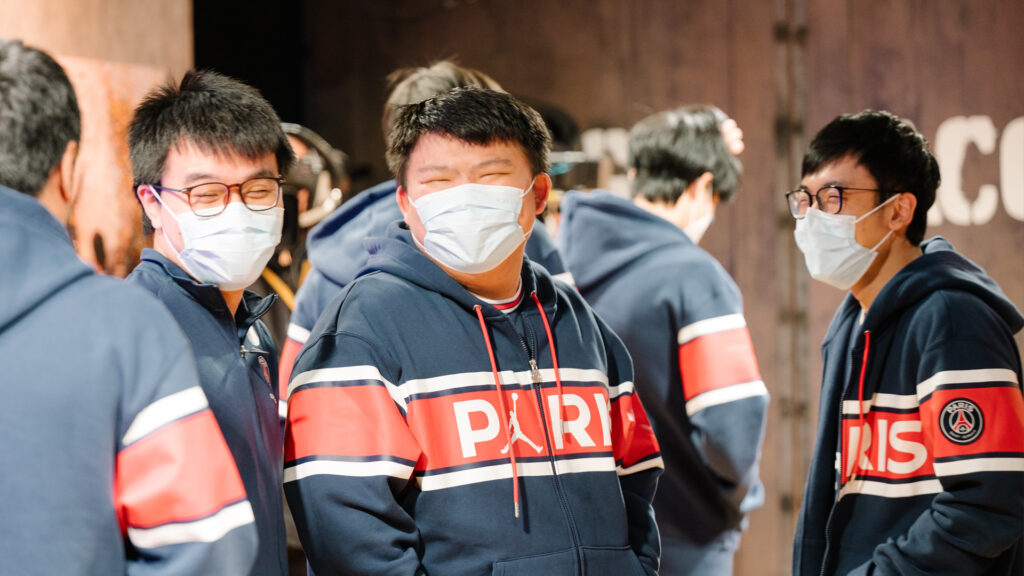 In a game one where OG held a slight lead for most of the game, LGD displayed nerves of steel, hanging on against a terrifying carry Bristleback. A cornered animal can strike back hard — and LGD showed there was still more of a terrifying beast lying dormant.
40 minutes into the game, when LGD was just starting to turn the game around, four LGD members mercilessly hunted Bozhidar "bzm" Bogdanov's Ember Spirit across half the map using a variety of tracking skills. The chase started in the mid lane before the Dire base, took a detour across the Radiant jungle, then finally ended in the bot lane where Dire's tier one tower was.
---
---
Cheng "NothingToSay" Jin Xiang was the first to pick up the scent. On the increasingly popular mid Winter Wyvern, the mid laner used his Aghanim's Scepter upgrade to path freely.
Then, Zhao "XinQ" Zixing's Tusk was a big help at keeping eyes on the Ember Spirit. Snowball brought Tusk closer to bzm, and even provided vision on the increasingly desperate escapee.
Zhang "y`" Yiping, on the comparatively slow Enchantress, put forth her efforts with a quick Force Staff on the Winter Wyvern, letting NothingToSay stay close.
Finally, Zhang "Faith_bian" Ruida cut off all hope on a Teleporting Nature's Prophet. With his Sprout Leashes talent, the ring of trees kept the exhausted Ember Spirit locked down — and easily felled after the long chase.
Meanwhile, Wang "Ame" Chunyu was keeping the rest of OG busy, putting his unkillable Juggernaut in the way of any hopeful allies wanting to rescue bzm.
PSG.LGD had it both ways this series. Though game one was a hard fought comeback win, the Chinese team went on to crush game two in less than 30 minutes.
---
---
READ MORE: Full TI11 experience in Singapore can get you a gaming laptop to play more Dota