The International 10, the biggest esport tournament in the world with a prize pool of over US$ 40 Million, is set to begin on October 7, and teams have begun setting up their practice rooms.
The group stage will be played from team practice rooms, while play-off matches will be played on-site. Several teams have given fans a look at the rooms they will be training in and using for the group stage.
---
---
Team Spirit and OG share their opinions on the practice rooms they'll be competing at for The International 10
Team Spirit, who qualified for TI10 through the Eastern Europe Qualifier took to Twitter to voice their concerns over the practice rooms they were provided with.
The video shows Team Spirit playing their games in practice rooms that collectively double as a kitchen. What's more, the room isn't able to fit all the members of the team.
Team Spirit also made a point about the equipment provided. They claim that the tables are uncomfortable to use, the chairs cannot be reclined due to the room's small size, and Internet was not working 90 minutes after they moved into the rooms, according to the manager of Team Spirit.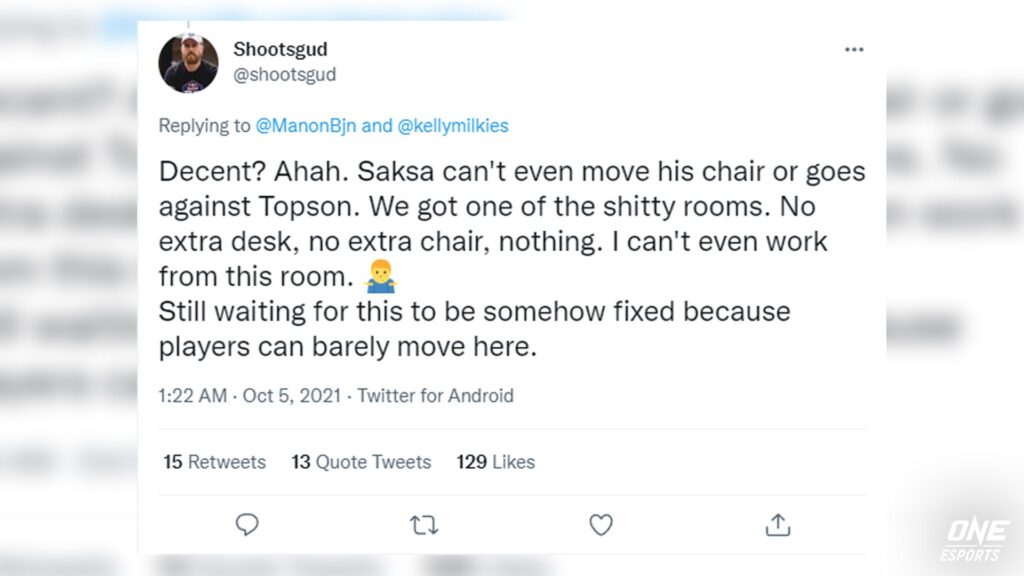 Team Spirit isn't the only team that has expressed disappointment in the accommodations provided. OG's team manager, Valter "Shootsgud" Gomes, also expressed his frustrations on Twitter.
OG are the two-time defending champions at TI10. They qualified to The International through the Western Europe Qualifier after an intense series with Tundra Esports. In the DPC, OG finished in 35th place among all teams.
---
Virtus.Pro and T1 display comfortable practice rooms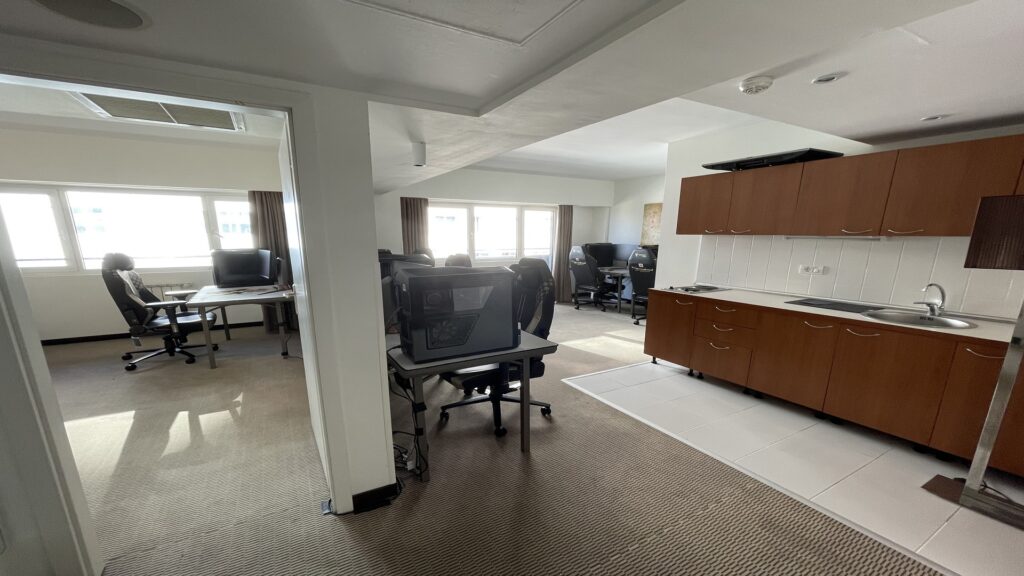 Team Spirit claims that the room distribution is based on the DPC rankings of teams. Virtus.Pro, who was third in the Dota 2 Pro Circuit, posted pictures of their practice rooms on Twitter which appear to be more spacious.
T1 was sixth in their DPC ranking and released a video highlighting the rooms they are staying at, as well as the PC specs. T1 appeared comfortable with their living arrangements, as seen in their video on Facebook.
TI10 starts on October 7. Be sure to catch all the action live on Twitch.
Find out how some of the other teams made it to The International 10 by watching this Heroes of the Game documentary presented by Foodpanda.
READ MORE: 6 eye-opening stats that predict how teams will perform at TI10