It appears that Johan "N0tail" Sundstein, Sébastien "Ceb" Debs, and Topias "Topson" Taavitsainen are teaming up once more for the DPC 2023 season.
The three former OG players have officially registered themselves under the team "Old G" on the Dota Pro Circuit registration page for next season.
The trio will be joined by former Virtus Pro star Volodymyr "Noone" Minenko and long-time Quincy Crew member Arif "MSS" Anwar.
---
---
N0tail, Ceb, and Topson join forces with Noone and MSS for DPC 2023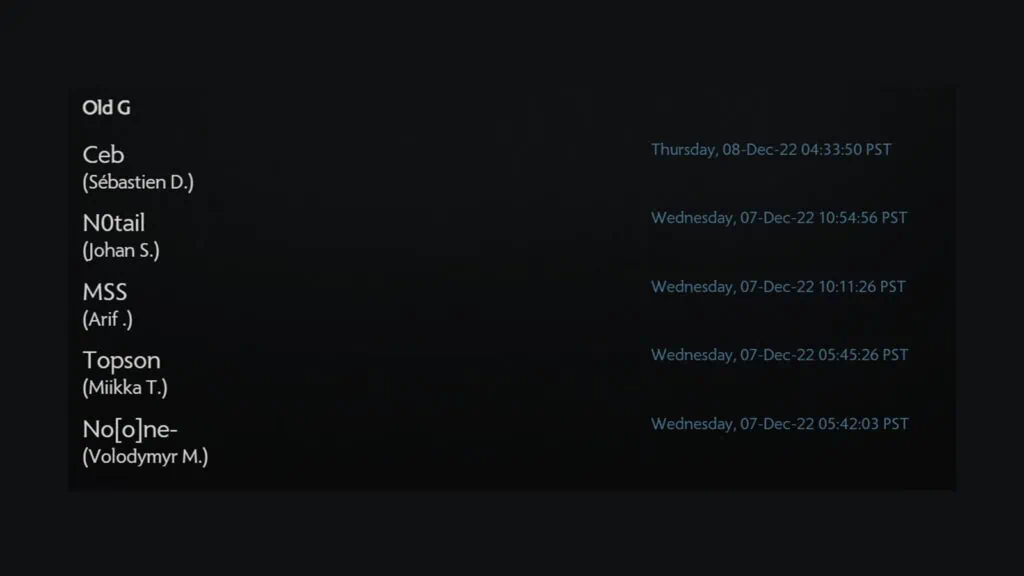 On paper, Old G's Dota 2 team arguably has the most accomplished group of players competing in the Dota Pro Circuit next year.
The former OG trio made Dota 2 history when they became the first-ever back-to-back TI champions after winning The International 2018 and The International 2019. They are still listed as the highest earners in esports history, taking home over US$26.8 million in prize money, according to Esports Earnings.
They eventually stepped down from OG's Dota 2 roster, following a 7th-8th place finish at The International 2021. Ceb would occasionally come out of retirement, even helping OG win ESL One Stockholm 2022 as a stand-in.
Meanwhile, Topson had a short stint with T1 in Southeast Asia this year, reuniting with another former OG teammate, Anathan "ana" Pham, for the TI11 Regional and Last Chance Qualifiers. After the team failed to qualify for The International 2022, Topson became a free agent once again when T1 disbanded their Dota 2 roster.
N0tail has been the only one who did not return as a player in the DPC 2022 season, although he coached OG at the Stockholm Major.
Joining the trio is Noone, one of the best midlaners in the world during his time with Virtus Pro. The Ukrainian Dota 2 star has won five DPC Majors in his career, including ESL One Hamburg 2017, ESL One Katowice 2018, Bucharest Major 2018, ESL One Birmingham 2018, and Kuala Lumpur Major 2018.
Dota 2 veteran MSS rounds out the team, having represented top-tier North American rosters throughout his career. His resume spans several teams, including Evil Geniuses, Cloud9, Digital Chaos, VGJ Storm, Forward Gaming, Chaos Esports Club, and Sonics.
Old G has yet to announce what roles each player will be playing, or which region they will compete from. They will also have to start their DPC 2023 season run in the open qualifiers for the Winter Tour on December 11, unless they acquire a slot from a team in the Division I or Division II regional league.
READ MORE: Exclusive: Blacklist Rivalry Kuku on how being captain put him at a disadvantage