One episode is hardly enough to dedicate to a game like Dota 2.
Gamer's Paradise Episode 10 returns to the battlegrounds of Valve's MOBA, turning its attention to The International tournament. Few esports competitions generate as much excitement as TI — the crowning tournament of the Dota 2 competitive calendar and boasting record-breaking prize pools in the tens of millions.
With TI11 coming up in Singapore, casters John "johnxfire" Nathan Fernandez and Caisam "Wolf" Nopueto returned to The Pulse segment to answer the most loaded of questions: Which was the best TI?
---
---
Gamer's Paradise Episode 10 delivers on more Dota 2
---
---
Wolf gave his vote to TI6, held in the KeyArena in Seattle. "On the surface level, there's a lot of Filipino pride," he said.
For instance, TNC Predator managed to take down OG 2-0 in a revenge match. "Classes in the Phillippines also happened to be suspended on that day," he said. "And because of that, everyone was watching TI."
However, johnxfire favored TI3 for the sheer number of iconic moments. "That was the era of NAVI versus Alliance," he said, with Danil "Dendi" Ishutin going up against Jonathan "Loda" Berg on the big stage.
Host Eri Neeman then pivoted to asking if there was a better grand final than the one between OG and PSG.LGD at TI8. As it turns out, not really. The pair agreed that TI3 came close, but nothing quite topped OG's Cinderalla run as the underdogs of the tournament.
Hero Story was graced by veritable Dota 2 royalty, putting renowned host and caster Jorien "Sheever" van der Heijden in the hot seat.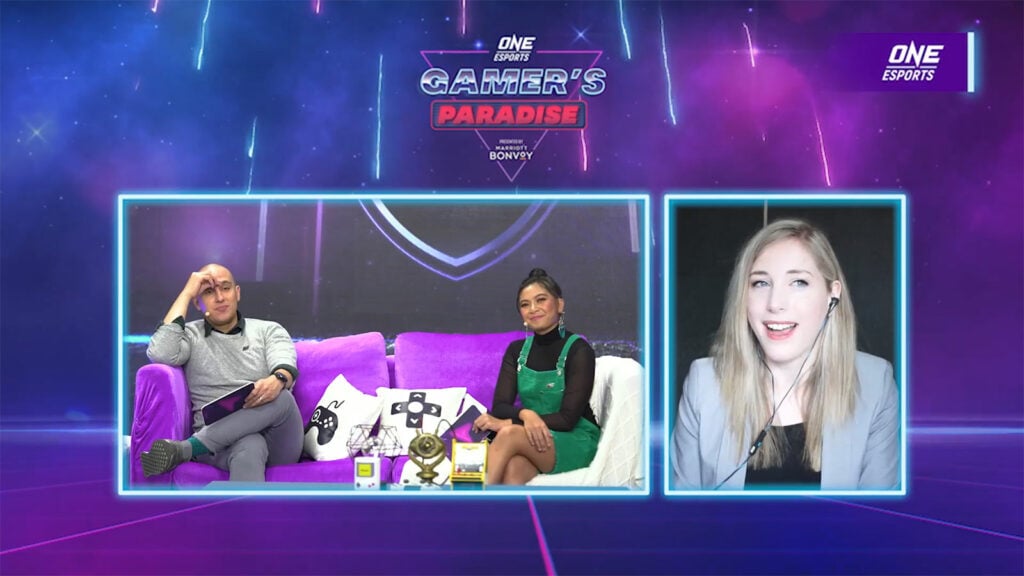 When asked about her most memorable behind-the-scenes moment, Sheever said that it had to be when Sébastien "Ceb" Debs told her that he had enjoyed her casting. "It was the first pro player to say that to my face," she said. "At that point, I didn't really get a lot of positive praise from the community, so that was very memorable to me."
On House Party, Sheever joined johnxfire and Wolf in a game of category, putting their knowledge of Dota 2 to the test.
Gamer's Paradise airs every Monday on ONE Esports' social channels, including Facebook, Twitch, YouTube, and AfreecaTV at 8.30 p.m. GMT+8.
READ MORE: Zeta Division's TENNN says he's only about 50 to 60% back in shape