OG will be playing with Sébastien "Ceb" Debs as their stand-in player for the PGL Arlington Major, the final Dota 2 Major of the DPC 2021/2022 season.
The two-time The International winner rejoined the roster after team captain Mikhail "Misha" Agatov and coach Evgenii "Chuvash" Makarov were unable to secure US visas to travel to Arlington, Texas.
"It is with heavy hearts that we will once again spend an event without them by our sides, they have both worked really hard to get the boys to the Major," said OG's Head of esports Mike Schwartz. "They will work with the team remotely and provide support to the squad from home instead."
---
---
Ceb returns OG's Dota 2 roster as a stand-in after Misha and Chuvash unable to secure US visas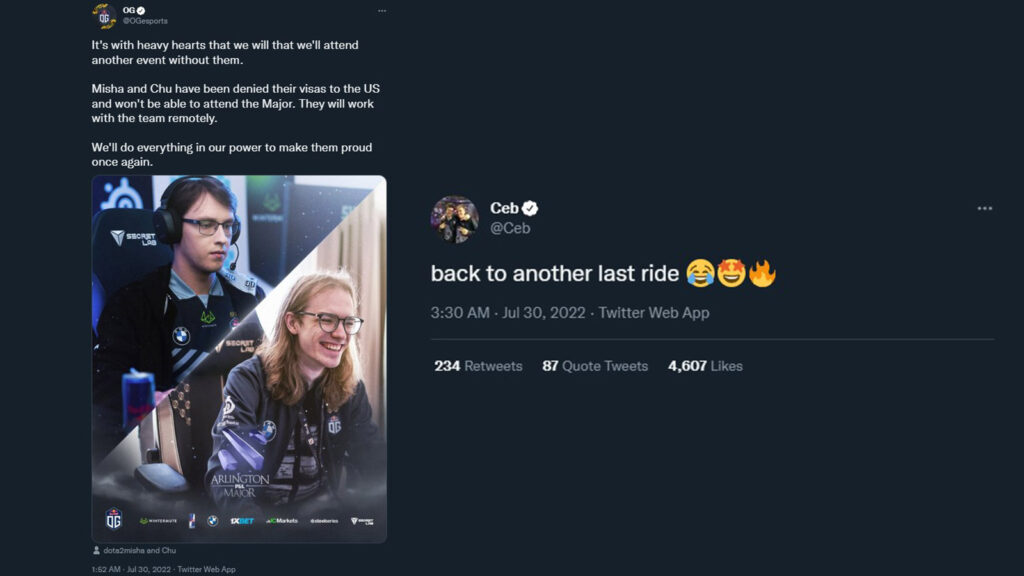 OG qualified for the PGL Arlington Major after securing a third-place finish in the DPC WEU 2021/2022 Tour 3 Division 1 tournament. However, the team faced visa issues that prevented Misha and Chuvash from attending the Arlington Major, the second Dota 2 Major they qualified for.
The first Dota 2 Major they missed was ESL One Stockholm Major, where Ceb and Johan "N0tail" Sundstein returned to the team as player and coach respectively. With Ceb's experience and leadership, OG won its fifth Major trophy by defeating North American squad TSM.FTX 3-1 in the grand final.
Similar to their ESL One Stockholm Major run, Ceb will be swapping roles at the PGL Arlington Major, taking over the position 5 support role. The two-time TI champion has played offlane for the majority of his career and was the coach during OG's Major-winning runs from 2016-2018.
Since re-retiring after ESL One Stockholm Major, Ceb has continued playing pub games in Europe. Over the last eight days, Ceb has played 62 matches, according to Dota 2 Pro Tracker, and in 21 of those games, he used Io, which means he's been practicing as a position 5 support.
OG Dota 2 roster for PGL Arlington Major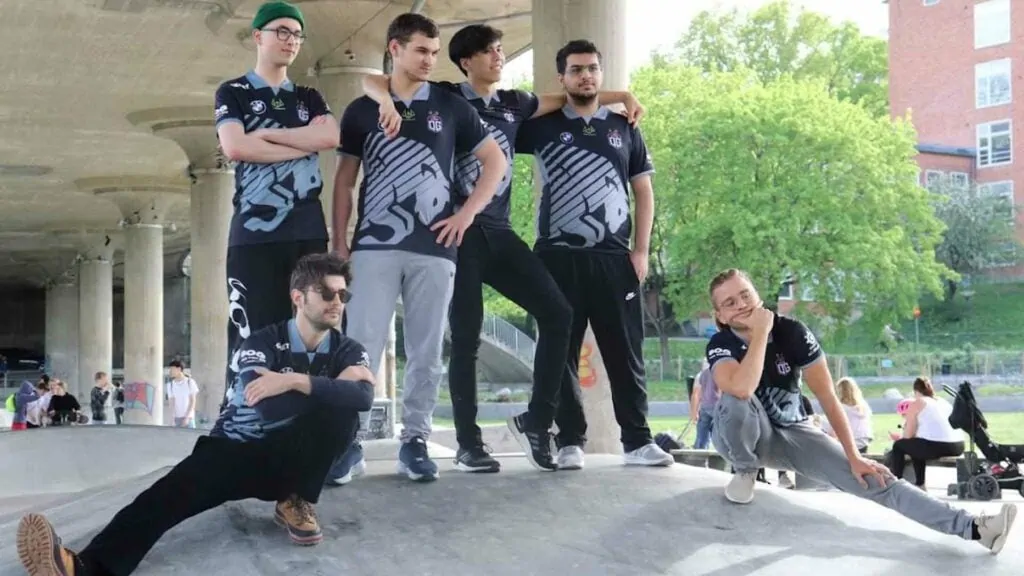 (1) Artem "Yuragi" Golubiev
(2) Bozhidar "bzm" Bogdanov
(3) Ammar "ATF" Al-Assaf
(4) Tommy "Taiga" Le
(5) Sébastien "Ceb" Debs
READ MORE: Dota 2 PGL Arlington Major: Schedule, results, teams, where to watch