Many Filipino Dota 2 players and team staff who participated at The International 10 (TI10) are unable to travel back to their home country.
According to a tweet posted on October 19, 2021, by Fnatic's Team Director, Eric "ReiNNNN" Khor, six Filipinos are stranded in Bucharest, Romania, where TI10 was held from October 7 to 17, 2021.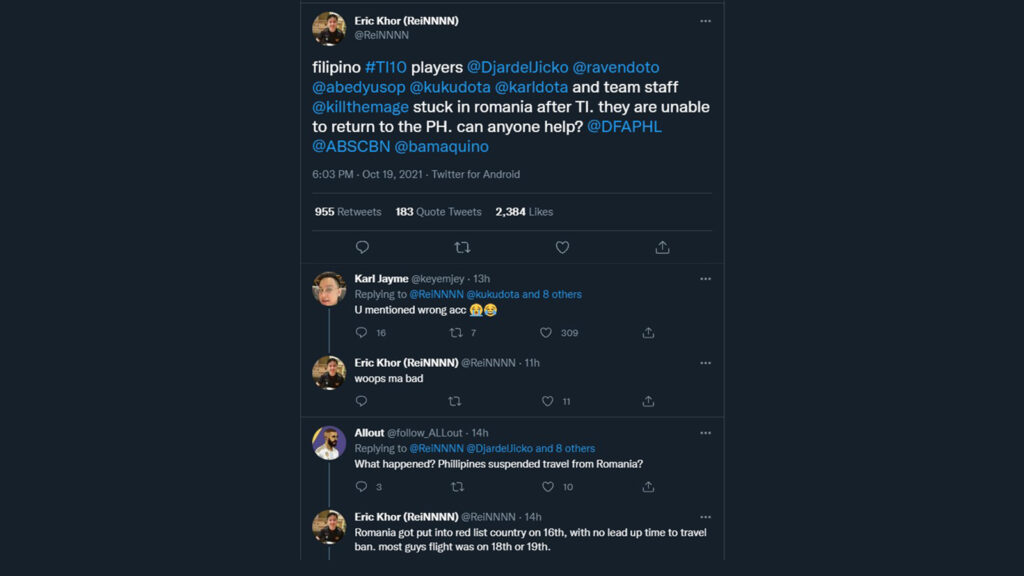 Why can't the Filipino Dota 2 players and staff fly back to the Philippines after TI10?
After participating in one of the biggest events in esports history which had a US$40 million prize pool, all Filipino Dota 2 players were set to travel back to the Philippines on returning flights on October 18 and 19, 2021.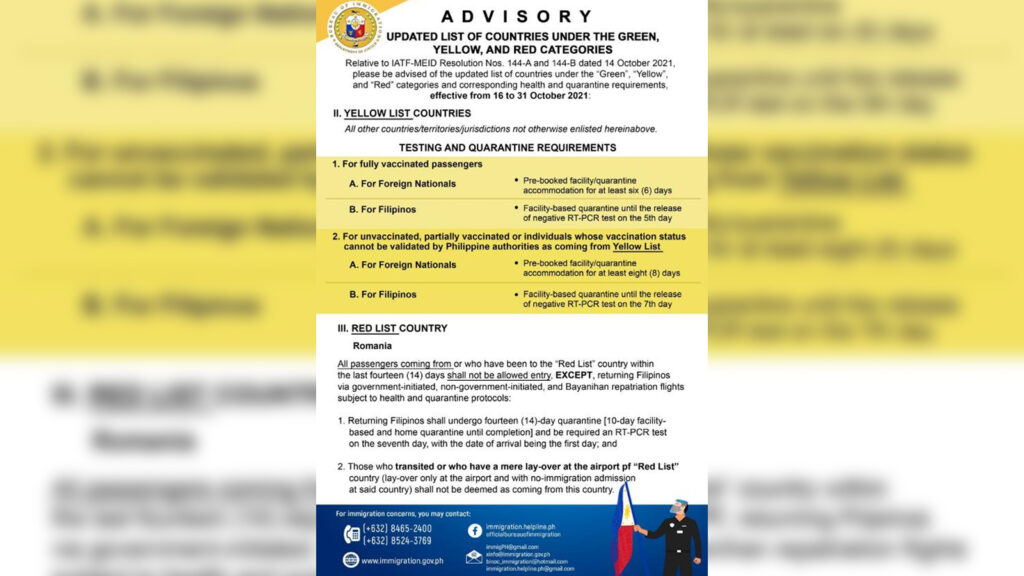 On October 16, 2021, the Philippines listed Romania on the Red List of countries that prevented any passengers coming from Romania to travel to the Philippines due to health and quarantine requirements put in place in response to the ongoing COVID-19 global pandemic.
The travel advisory has therefore affected the Filipino Dota 2 players who competed at The International 10. According to the Philippines' Bureau of Immigration, the travel advisory is in effect from October 16 to 31, 2021.
Filipino Dota 2 players and staff stuck in Romania
| | | |
| --- | --- | --- |
| TEAM | NAME | POSITION |
| T1 | Carlo "Kuku" Palad | Player and captain |
| T1 | Karl "Karl" Jayme | Player |
| Fnatic | Djardel "DJ" Mampusti | Player and captain |
| Fnatic | Marc "Raven" Fausto | Player |
| Fnatic | Pao Bago | Performance coach |
| Evil Geniuses | Abed "Abed" Yusop | Player |
---
---
Later on in the day (October 19, 2021) after ReiNNNN's tweet, Fnatic's staff member Pao Bago reported that they are making progress with their travel plans and thanked the Philippine consuls in Berlin and Budapest.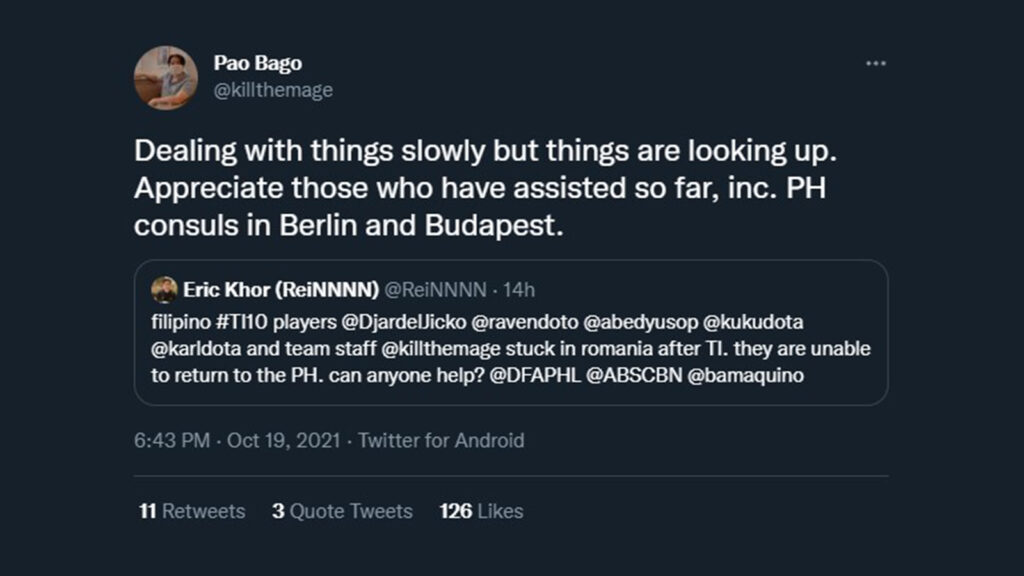 COVID-19 cases in Romania have increased in the last few weeks, which caused Valve to opt for a no-audience event.
At the start of the competition, Chinese teams Team Aster and Invictus Gaming were also diagnosed with positive COVID-19 cases. During TI10's playoffs, Valve also confirmed that two individuals tested positive for COVID-19.
(Last updated October 21, 2021, at 9:31 a.m.)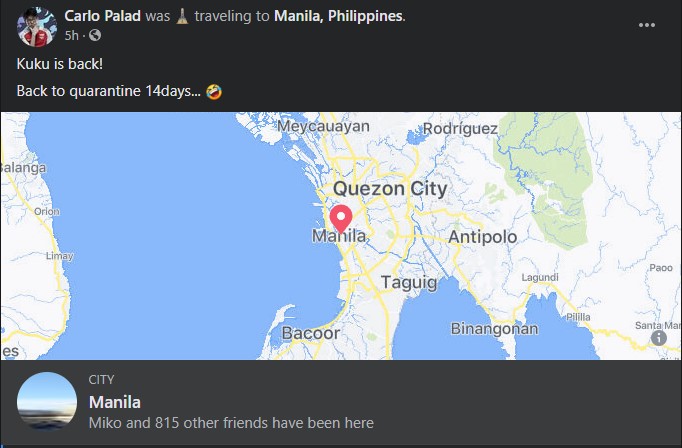 T1's Kuku has safely returned to the Philippines on October 20, 2021. He arrived in Manila at 6:30 a.m. Fnatic's ReiNNNN has also explained as of 10:41 a.m. that the team is in touch with the Philippine Embassy in Romania.
In an update by Fnatic's Pao Bago, five Filipinos remain in Romania, but already have flights going back to the Philippines.
According to another update by Fnatic's ReiNNNN, Kuku and Karl made it back to the Philippines without being stopped by travel authorities. However, DJ, Raven, Abed, and Pao Bago were stopped from boarding the same plane with the same route, one day after.
Hungry for more Dota 2 action? Check out the Heroes of the Game documentary presented by foodpanda.
READ MORE: Russian President Vladimir Putin congratulates Team Spirit for winning TI10