Dota 2 fever is at an all-time high in Singapore!
With The International 2022 about to begin, Valve has released multiple TI11 collections and limited-edition merch to celebrate Dota 2's annual world championship.
Fans who can't attend The International this year will be able to purchase all of the Dota 2 collectibles, including the incredible Fan Art Collection made by passionate Dota 2 fans.
The Anti-Mage Arcana and Sakura Traxex collections flaunt an anime-themed design that fans of the Dota: Dragon's Blood Netflix show will appreciate. Meanwhile, the Ogre Bento will make you crave Japanese cuisine.
The intense carry players out there are sure to enjoy the menacing look of the Dread Retribution and Necromastery collection. At the same time, easygoing Dota 2 fans will undoubtedly enjoy the Doodle Logo and Dota Pool collections.
Valve has also officially opened the doors of its Secret Shop, and the online store has been split into three different regions:
Asia (for non-ticket holders)
Africa, Americas, Europe, the Middle East, and Oceania
China
As with previous years, fans attending the Dota 2 world championship will be able to order online and pick up their items when they arrive at the tournament venue in Singapore.
At the time of writing, pre-orders will only be available for TI11 attendees.
The most recent addition to the official The International 2022 collection is the Hoodwink sleep gear set, which comes with a pajama onesie that will help any Dota 2 fan sleep soundly. The set comes with a waist cushion, a summer blanket, a nap pillow, an eye mask, and a cat hat.
Here are all of the collectible merch and limited-edition items Valve has to offer for this year's TI11.
---
---
The best limited-edition merch from all TI11 collections
The International 2022 event collection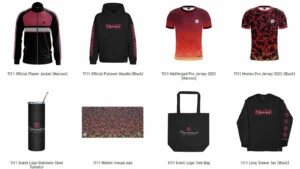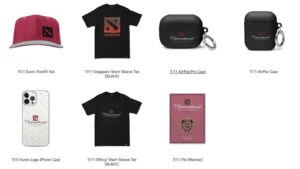 ---
Anti-Mage Arcana (Illustration by Edich)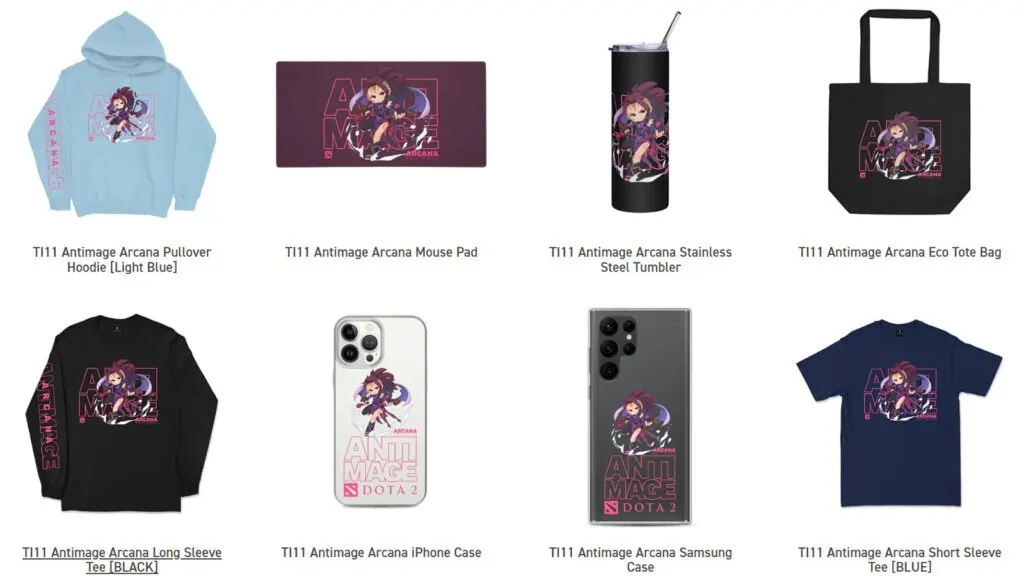 ---
Doodle Logo (Illustration by Ced Alcalde)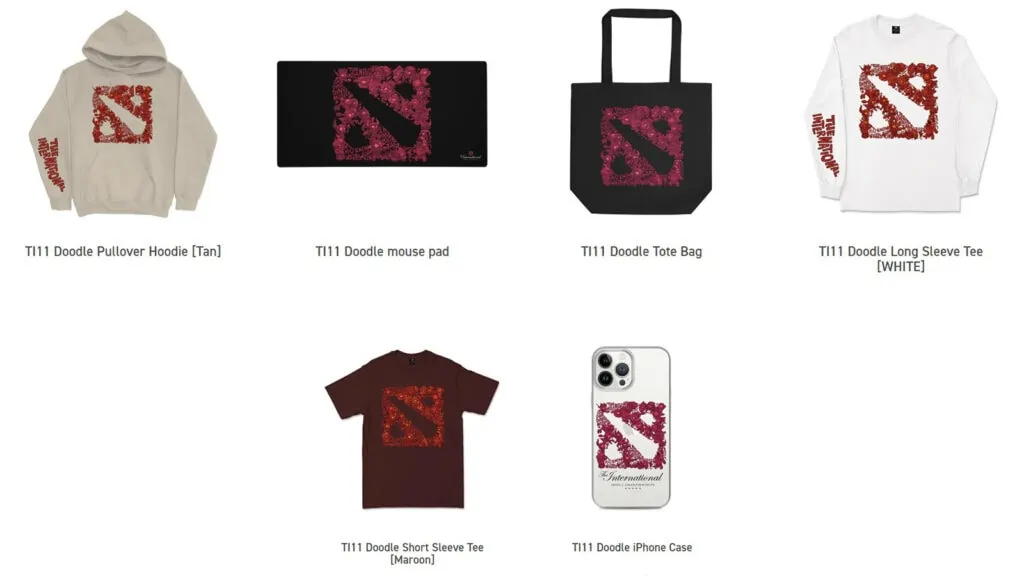 ---
Dread Retribution (Illustration by Edich)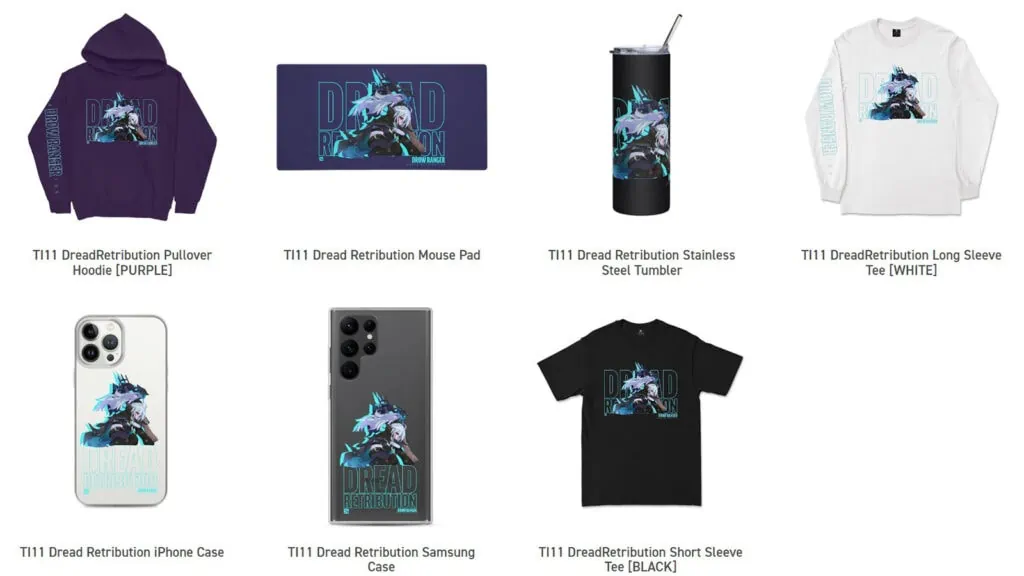 ---
Necromastery (Illustration by Botjira)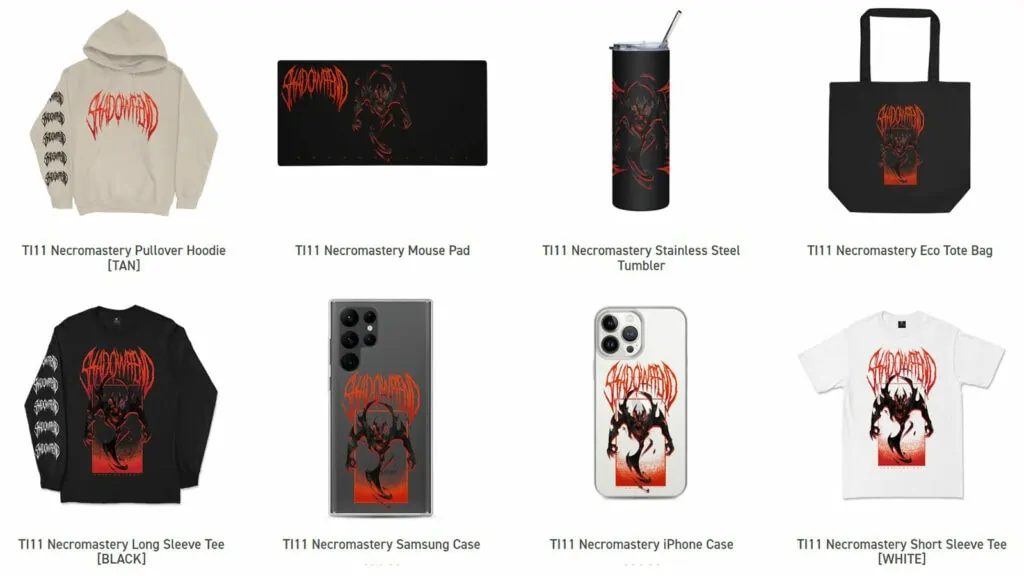 ---
Ogre Bento (Illustration by Botjira)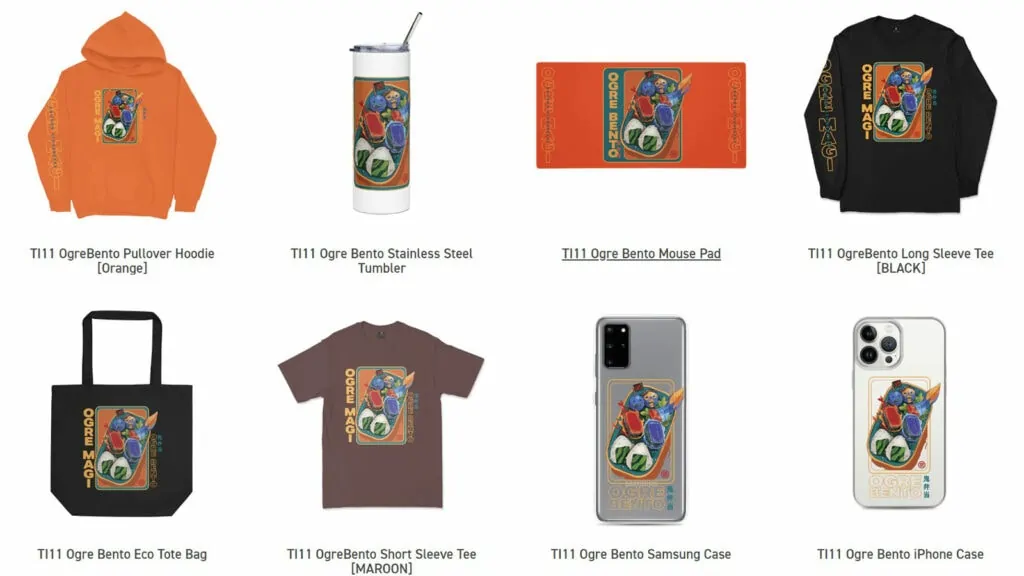 ---
Sakura Traxex (Illustration by Famousf8)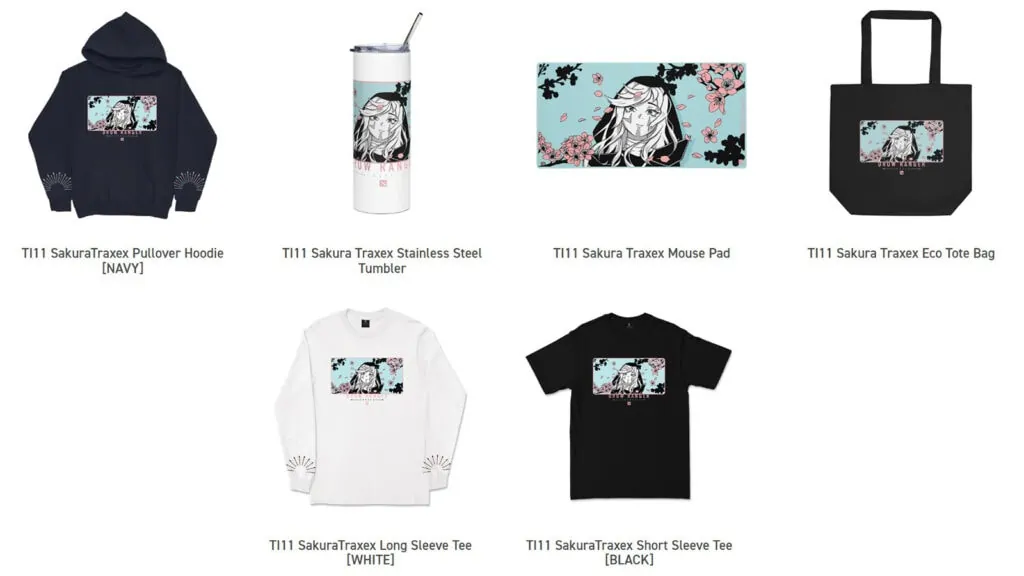 ---
Hoodwink sleep gear set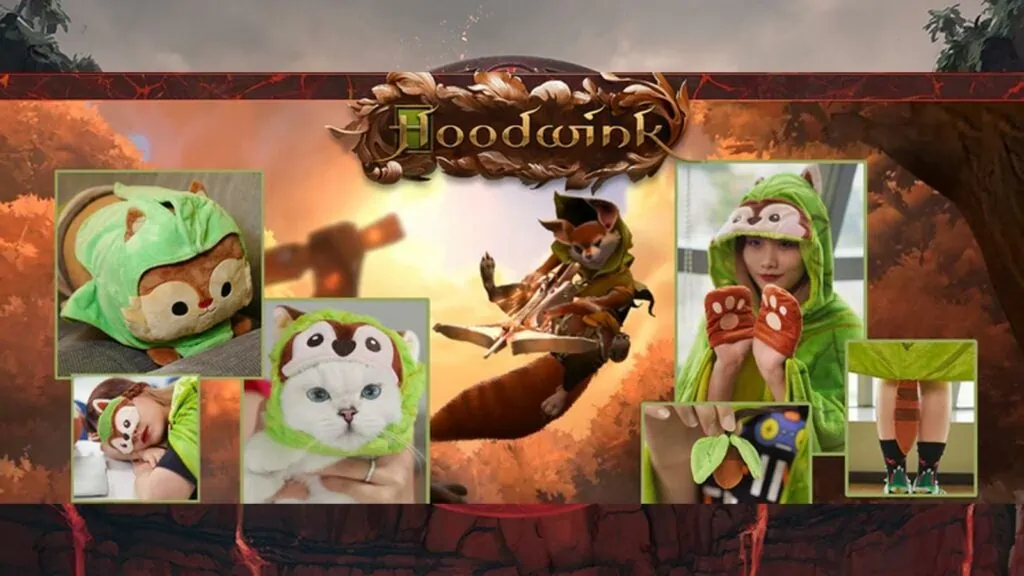 ---
The International 2022 collectible figurines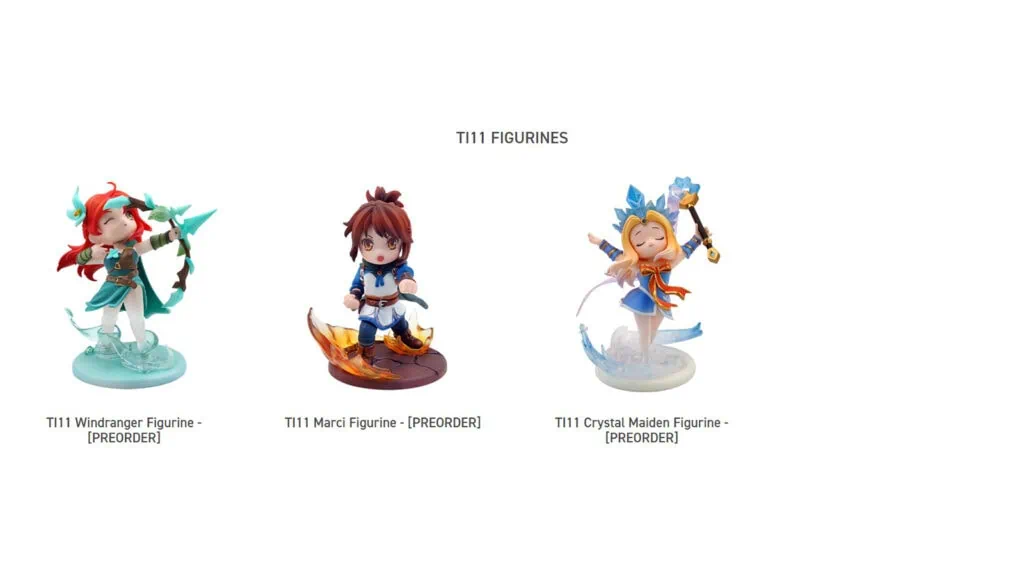 The items from the limited-edition collection range from US$115 to US$11.
| | |
| --- | --- |
| ITEM | PRICE |
| Player jacket | US$107 |
| Pullover hoodie | US$73 |
| Pro jersey | US$67 |
| Stainless steel tumbler | US$45 |
| Mouse pad | US$45 |
| Tote bag | US$45 |
| Long sleeve tee | US$39 |
| Short sleeve tee | US$28 |
| Flexfit hat | US$28 |
| Headphone case | US$28 |
| iPhone case | US$28 |
| Samsung case | US$28 |
| Pin | US$11 |
| Figurines | US$78 |
| Hoodwink sleep gear set | US$115 |
Fans can purchase the TI11 event and fan art collection online here. The limited-edition Secret Shop items are available here.
READ MORE: Get the TI11 Battle Pass Arcanas cheaper with the Battle Level Bundle