18 teams enter. One team wins.
The ESL One Berlin Major runs from April 26 to May 7, featuring the best Dota 2 rosters in the world on an exciting new patch. With the new Dota 2 patch 7.33 dropping less than a week before the tournament begins, players have barely any time before being thrown into the gauntlet — but the title waits for no man.
In these power rankings, we've ranked how likely a team is to claim the championship at the end of the tournament based on their regional results and historical performances at offline tournaments.
---
The ESL One Berlin Major power rankings
Happy to be here
A lot to prove
BetBoom Team
Execration
OG
PSG.LGD
TSM
Dark horses
beastcoast
9Pandas
Team Spirit
Talon Esports
Team Aster
Xtreme Gaming
Best of the rest
Evil Geniuses
Shopify Rebellion
Tundra Esports
Best of the best
Team Liquid
Gaimin Gladiators
---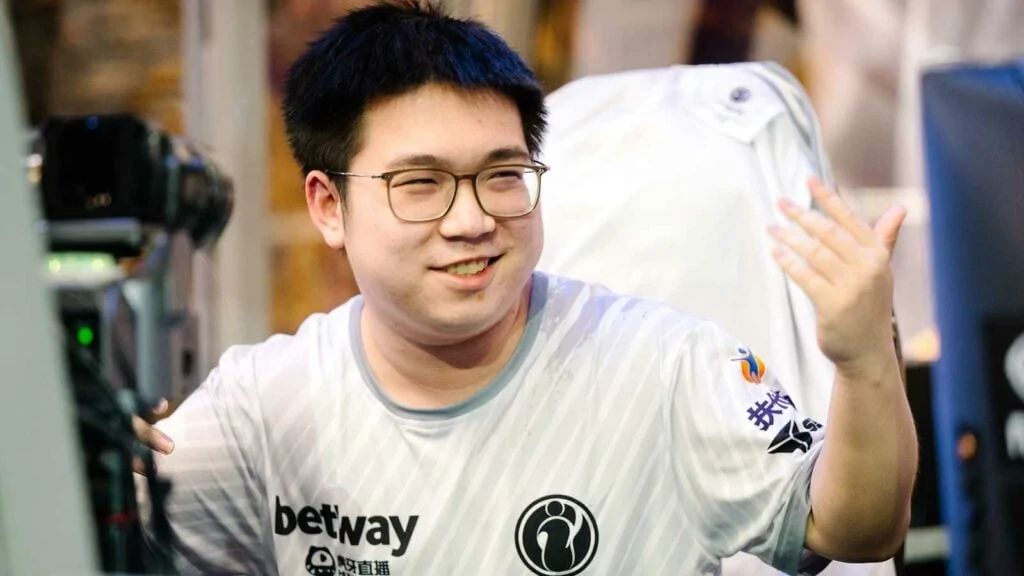 Happy to be here
Invictus Gaming
IG last played in a Major almost two years ago, and it's taken them a long, grueling journey — through ups and downs in Division 1 and 2 — to get back to the LAN stage.
That said, the Chinese region has undoubtedly fallen off, even for the big two of PSG.LGD and Team Aster. For a team so long removed from international competition and having a radically different roster, IG will be happy to show up and play hard as proof of progress — but Zhou "Emo" Yi will want to show why he was regarded as one of the best up-and-coming young talents in the world.
Team SMG
SMG remains one of the more controversial teams around with Yeik "MidOne" Nai Zheng's presence. To his credit, he's been the one swapping roles incessantly to try and find the team's best fit, and they've finally been rewarded with a Major slot.
SEA teams have historically underperformed at LAN, with few exceptions over the past years. It's difficult to see SMG going far since this is their first DPC LAN event. But finally participating in international competitions might help them take the next step up and come back stronger — if they can brave the wild gauntlet that is the SEA Regional League again.
---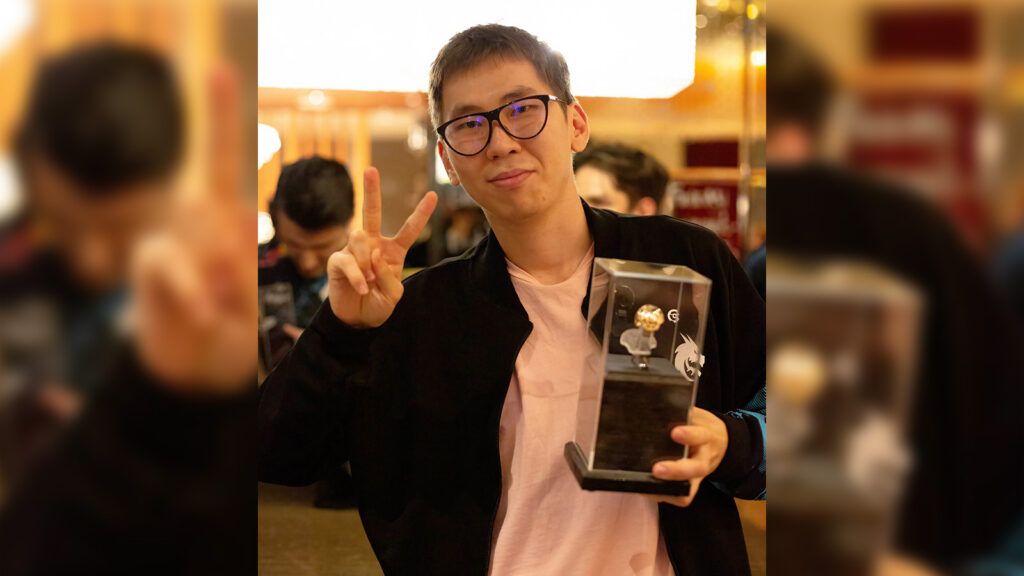 A lot to prove
BetBoom Team
Execration
OG
PSG.LGD
TSM
BetBoom Team
The all-star BetBoom Team roster has, so far, been incredibly underwhelming. Though they performed well in Tour 1 regionally, they crumbled almost instantly in Lima, and were knocked out of the group stage as one of the competition's bottom four teams.
Much will be said about this team's ability — both to play Dota, and to deal with adversity. They barely scraped in to the Major this time round, with Spirit and 9Pandas a cut above in EEU, but we've seen teams like Talon learn quickly from their regional troubles and improve rapidly at LAN. The players are so, so skilled — all they have is to prove they have it together.
Execration
Execration, in some ways, surprised at Lima. They were close to securing a playoff slot through a decent group stage, but their inconsistency betrayed them. They looked both entirely capable of stealing games off the best teams in their group, with scalps against Gladiators, Tundra, and EG, but also failed to win any series against the bottom feeders.
The team has the ceiling to do well. Should they be able to raise their floor, added consistency will undoubtedly drive them to more wins, and perhaps kick off a surprise run through Berlin ala Talon Esports.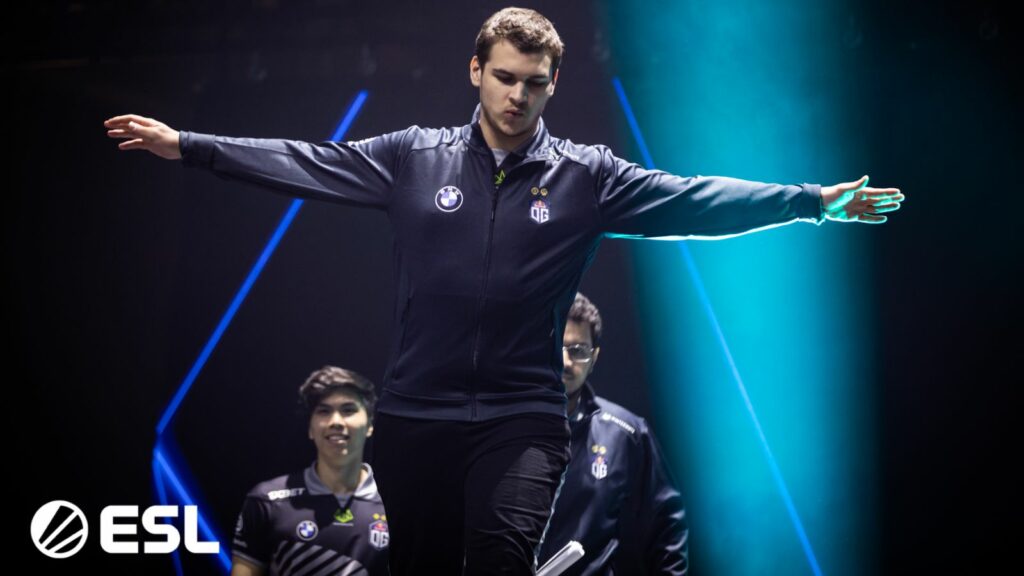 OG
OG holds the dubious record of being the only Berlin Major attendee to hold a losing record in the Regional League. It's a tough field in Western Europe, but they were relatively uninspiring heading to a 3-4 record. It is concerning that this OG roster has so far failed to claim a series win against the top three WEU teams (Liquid, Tundra, and Gaimin Gladiators) since the Regional League.
But, it's also Western Europe, undoubtedly the most consistent and skilled region. OG still managed to strut their stuff in DreamLeague S19, especially when placing Bozhidar "bzm" Bogdanov on one of his signature scaling mids like Invoker, Templar Assassin, and the occasional Tinker.
The team's peak was at the Stockholm Major, where they completely figured out the meta with a well-balanced tri-core strategy. With a new patch inbound, OG will strive to once again do the same and make full use of their young squad.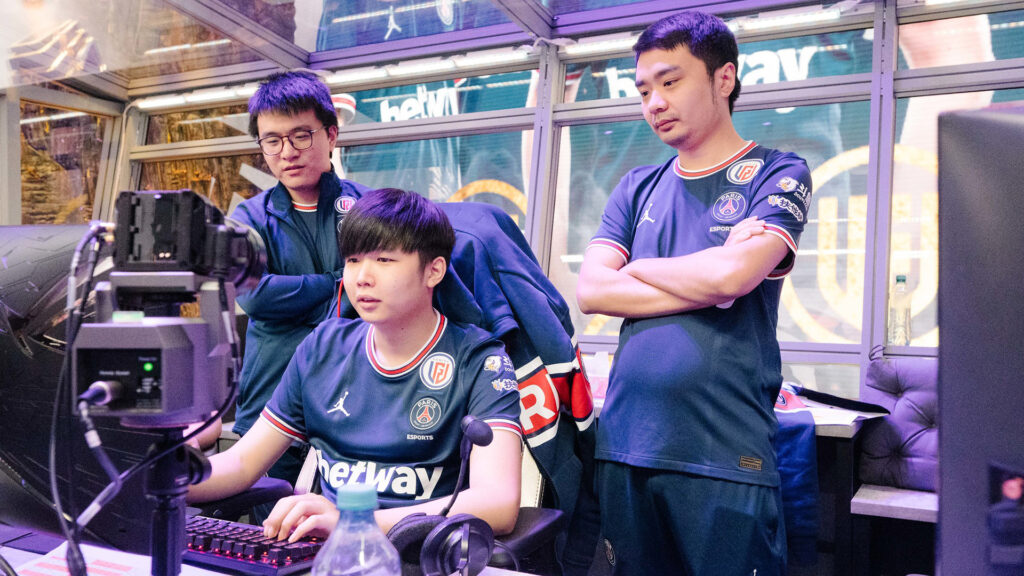 PSG.LGD
PSG.LGD will play this tournament without a stand-in, which bodes well for their chances. During the Lima Major, even playing with a stand-in, LGD looked capable of taking on the big guns and surviving the assault. They've still yet to display the consistency from past years, but that's to be expected with such radical personnel changes from their legendary roster.
Out of any other Chinese team attending the event, we know just how high up PSG.LGD can go. With Zhang "xiao8" Ning and Zhang "y`" Yiping still helming the squad, two of the best minds in the business will want to leverage the new patch to rapidly adapt and break out with their new roster.
TSM
The North American squad underwent several roster changes in the offseason, picking up an eclectic bunch of players from all over the world. It's worked well, and they've managed to claim two domestic titles this season.
But despite routinely beating the other NA powerhouse Shopify Rebellion, TSM has yet to show that they can replicate their success on LAN. TSM is still a small step behind most of their international competition, but based off their DreamLeague results where they went to the second group stage, they might just have enough in them to go on a playoff run.
---
---
Dark horses
beastcoast
HellRaisers
Team Spirit
Talon Esports
Team Aster
Xtreme Gaming
Beastcoast
South American squad beastcoast runs into much of the same problems as TSM — stronger in their region against Evil Geniuses, yet unable to pull through on LAN. Beastcoast has won four out five matchups against EG, with their only loss coming in front of the home crowd at the Lima Major.
Still, what puts them into dark horse territory is their absolute fearlessness. There might be just as many good plays as bad, especially when faced with stronger teams — but they pull them off with zero hesitation. That sort of certainty is rare, and helps push them over the edge as a team capable of the unpredictable.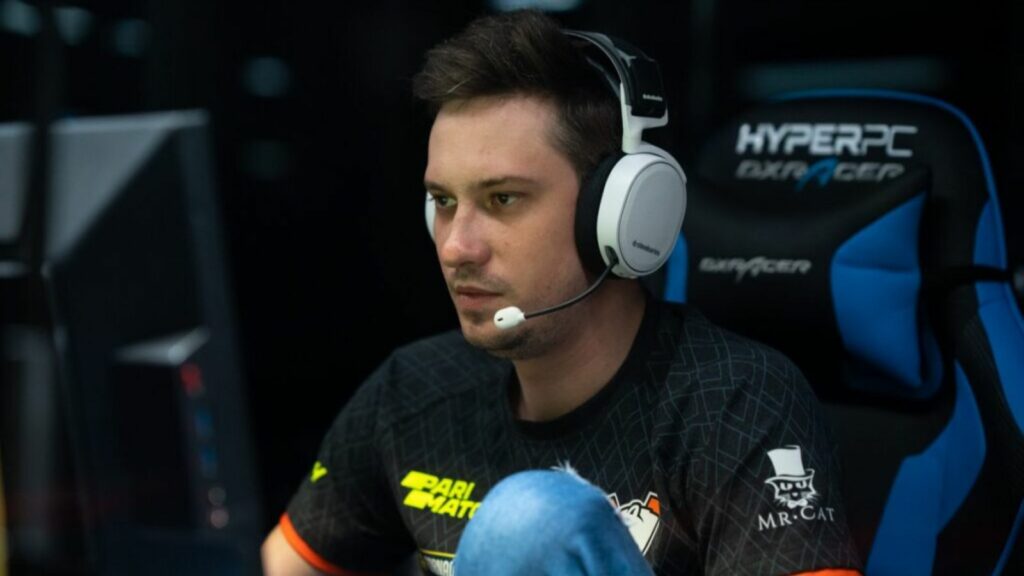 9Pandas
The addition of Roman "RAMZES666" Kushnarev in March this year was the key to unlocking the roster's potential. 9Pandas cleared through the EEU Regional League with ease, obtaining a 7-0 record.
The RAMZES and Alexey "Solo" Berezin combo are proven winners on LAN. Gleb "kiyotaka" Zyryanov (more familiar to some as "depressed kid") is a rising star in the midlane, as are offlaner Matvey "MieRo`" Vasyunin and support Vladislav "Antares" Kertman.
The rest of the squad might lack experience, but they do not lack talent. Expect this team to have high variance — but also might have what it takes for a deep playoff run.
Team Spirit
The TI10 champions have retained four of the same players for nearly three years, but seems to have stagnated.
The new patch might have a big effect on this team, whose offlaner Magomed "Collapse" Khalilov has looked transcendent on initiation heroes, and mortal on others. Midlaner Denis "Larl" Sigitov has also struggled to impress, but all those kinks can be figured out by a squad that looks like they still have the mentality of champions.
Watch out for Illya "Yatoro" Mulyarchuk, who has a genuine claim as the best carry in the world. Often pulling his team out of seemingly impossible situations on a wide array of heroes, the 20-year-old continues to be as reliable as they come, yet still pops off with the flashiest of plays.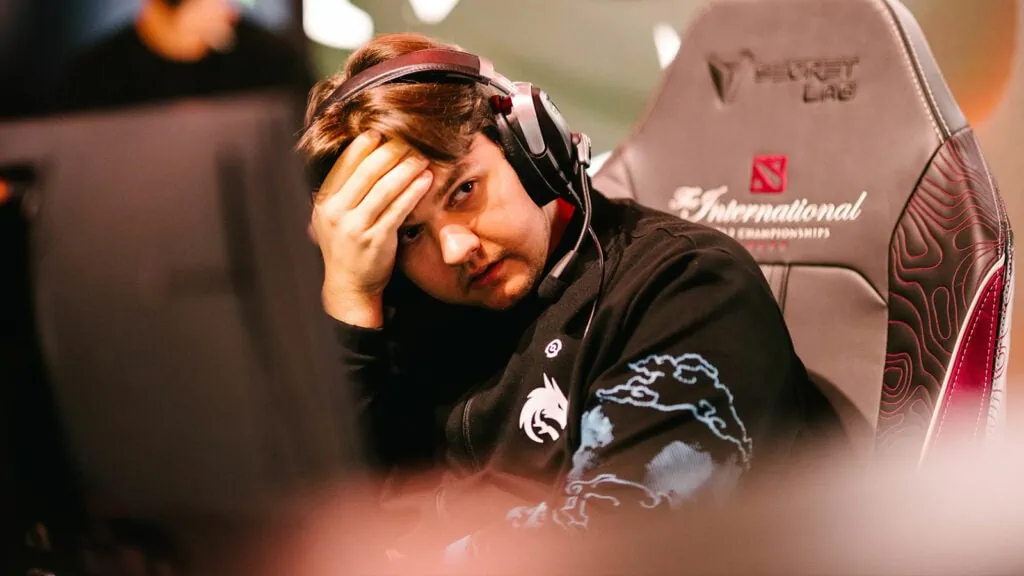 Talon Esports
Talon Esports went on a deep playoff run in Lima to achieve third, surpassing pre-tournament expectations for them. The team has so often looked dominant in SEA, only to be shaky on LAN — but the team's off-season additions have fit in and excelled.
Of note is the versatile offlaner Anucha "Jabz" Jirawong, who has brought some incredibly degenerate item builds to the forefront. The team, as a whole, plays quite greedily, and Jabz has embraced that statement with things like rushing first item Desolator on Tusk and playing position three Naga Siren.
The team seems to thrive in the chaos of late-game fights, and that might play to their benefit with how the new patch seems to be shaping up. They will look to replicate their third-place performance again in Berlin, with an eye on the championship.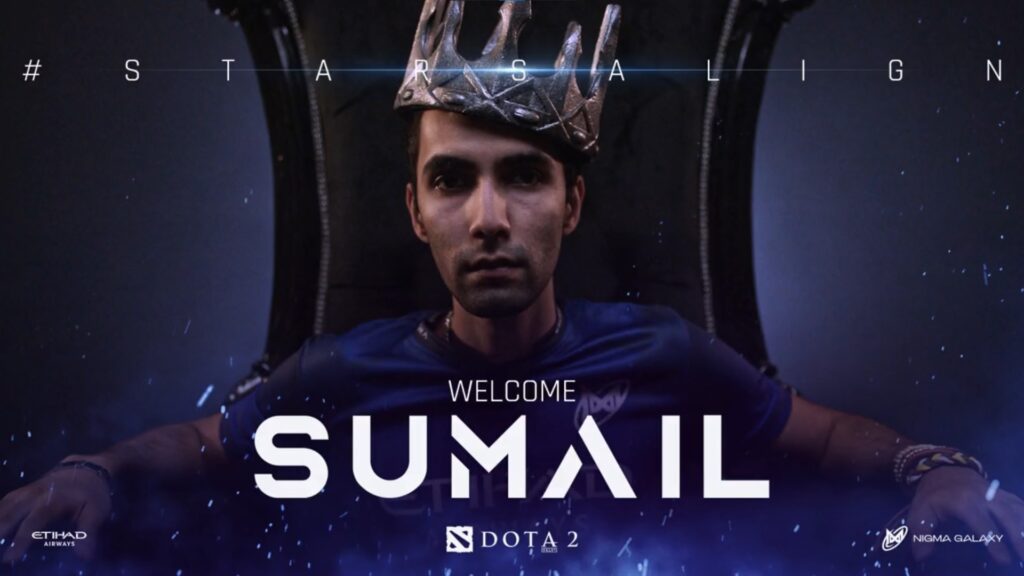 Team Aster
Team Aster will be playing with Syed "SumaiL" Hassan as a stand-in through the Berlin Major. It's a surprising grab for the Chinese squad, but it's supposedly part of an experiment for them to open up to more non-Mandarin speakers.
Whether it works or not, most of the team is still the core squad fresh off a fourth-place finish at TI11 and a top-half finish in Lima. Hard carry Du "Monet" Peng is still the star of this squad, but the initiation tandem provided by long-time offlane duo Lin "Xxs" Jing and Ye "BoBoKa" Zhibiao has proven crucial in tight games.
And come on, it's SumaiL. He was born ready. This will be his first Major since the WePlay Animajor in 2021, where he was also a substitute for Team Liquid.
Xtreme Gaming
Xtreme Gaming added Hu "Kaka" Liangzhi before the start of Tour 2, and the team has instantly transformed into the most terrifying version of themselves. Xtreme vaulted to first in the Regional League, earning their championship by finally striking down PSG.LGD.
Though this will be the organization's first Major, four of the five players are no strangers to the LAN stage. Zhang "Paparazi灬" Chengjun will have the most eyes on him, with many waiting to see if he remains the dominant force he was with Vici Gaming. But with the veteran leader Kaka in tow, Xtreme is a scary proposition for any team to face.
---
Best of the rest
Evil Geniuses
Shopify Rebellion
Tundra Esports
Evil Geniuses
The all-star South American roster couldn't close the deal on a championship in front of their home crowd, instead finishing tied-fifth at the Lima Major. Still, the roster has shown itself to be much better on LAN than online, and they are one of the stronger teams heading into Berlin.
Crhistian "Pakazs" Casanova continues his meteoric rise as a star hard carry, and Adrián "Wisper" Dobles just might be the best player in all of South America — and maybe the best offlaner in the world — with an incredibly diverse hero pool.
The team has a long list of signature heroes — expect to see carry Chaos Knight, support Riki, and offlane Batrider that few other teams want to play, but they somehow make it work.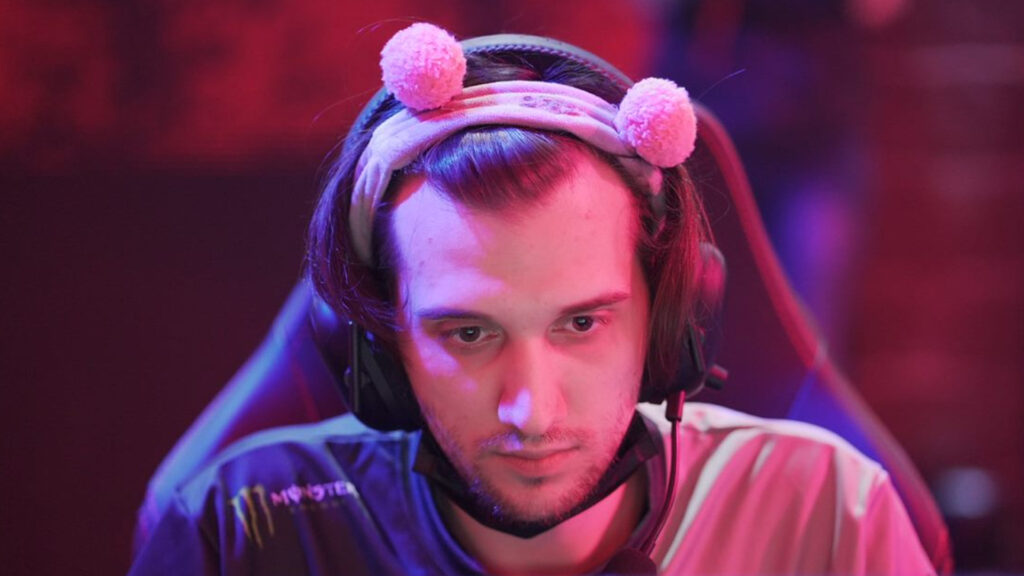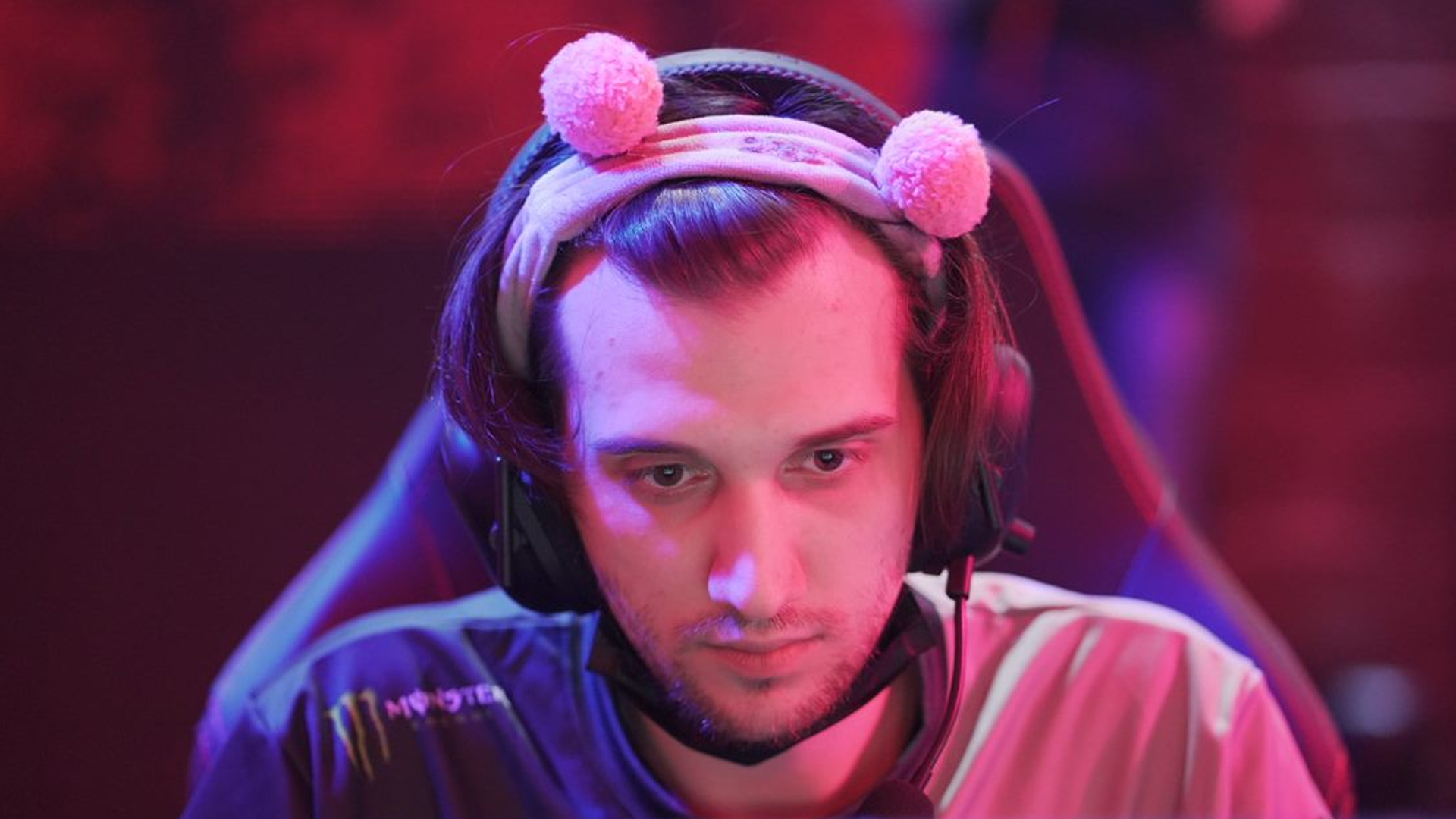 Shopify Rebellion
The North American powerhouse seems to be back in form as a perennial podium finisher. The Lima Major saw them place fourth, and they've also secured a top three placement at DreamLeague S19 — even with a stand-in.
The team is well-balanced across the board, with high-caliber players all capable of generating highlights. Captain Tal "Fly" Aizik has brought a stabilizing presence to the team, while Andreas "Cr1t-" Nielsen is arguably the most consistent soft support player from game to game.
Do they have enough in them for a championship run? Artour "Arteezy" Babaev has put in quite a shift in DreamLeague, especially on the mechanically-demanding Morphling — but the third-place curse still might be too hard to break against the WEU standouts.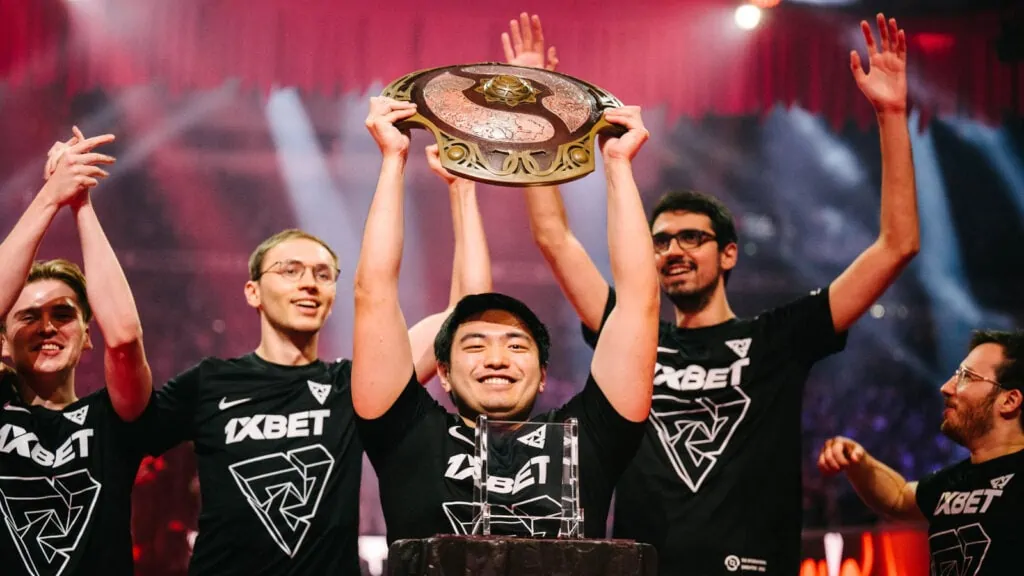 Tundra Esports
Tundra Esports might be one of the most polarizing teams right now. If a Dota game is a pro wrestling match filled with bombastic topropes and tombstones, a well-played Tundra game is instead watching a skilled grappler hold down another person for an hour before the eventual submission.
But to Tundra, it's the "best" way to play Dota — and their uncompromising stance has led them to strong results.
The WEU squad still look a slight step behind Liquid and Gladiators, but a new patch going into the Major might benefit them. With several items reworked and new ones added to the game, the squad's solid itemization — which spawned the Mangoes spam and Wraith Pact meta that helped them win TI11 — likely pushes them into contender status.
---
---
Best of the best
Team Liquid
Gaimin Gladiators
Team Liquid
The team's superstars, Michał "Nisha" Jankowski and Ludwig "zai" Wåhlberg, are the ones most people have their eyes on. But it's the core of the long-standing Liquid squad who've stuck together for so long, and yet consistently goes from strength to strength.
Michael "miCKe" Vu has (not so quietly) transformed himself into one of the most capable and consistent carries in the world, Samuel "Boxi" Svahn has unlocked himself as a playmaker on virtually every position four, and Aydin "iNSaNiA" Sarkohi is legitimately carrying games with immense performances on his signature heroes.
Liquid makes for a terrifyingly balanced team, with near preternatural laning and teamfight skills. The team never seems to be losing, even when they are behind. Suffice to say, Team Liquid is the best team in the world.
Except, perhaps, for one other Western European squad.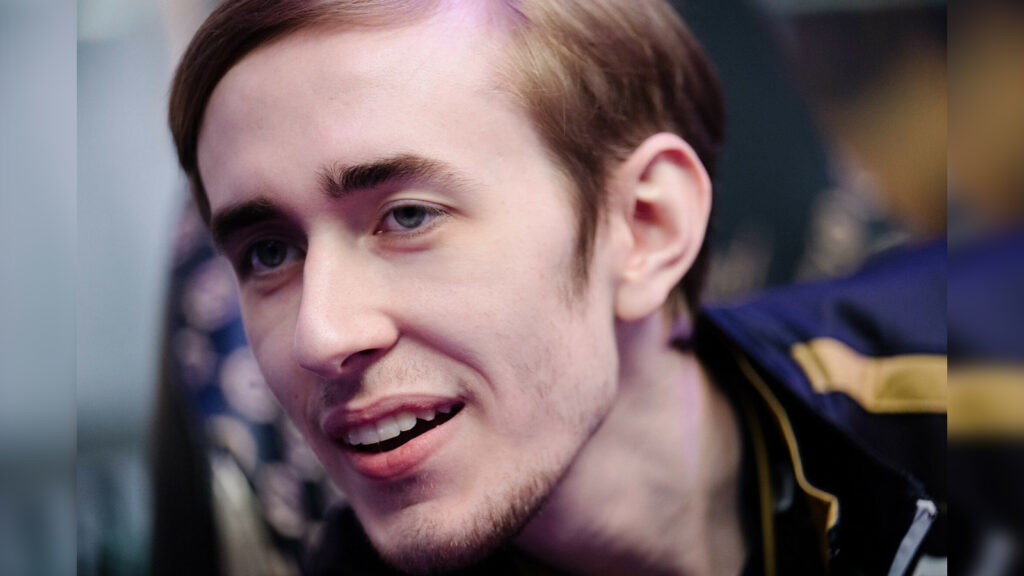 Gaimin Gladiators
After leaving the NA region, Quinn "Quinn" Callahan has proven himself as one of the best midlaners in the world, and he's helped elevated Gaimin Gladiators to new heights.
But the ascension of Ace as a must-watch offlaner has helped this team evolve even further. He's ridiculously comfortable on any and all micro heroes, with his Lycan performances standing out as capable of solo-carrying. But he plays initiation and teamfight heroes like Dark Seer with aplomb as well, making him a versatile Swiss Army knife that's capable of filling in anything the Gladiators need.
Four of the last five matchups between Liquid and Gaimin have ended in complete victory for Gladiators — including a streak of nine wins in a row, at the time of writing. This includes the upper bracket final and grand final on LAN at the Lima Major, albeit with a small caveat: Liquid was without Samuel "Boxi" Svahn for both series.
Still, the Lima Major winners haven't dropped off in form, continually running red-hot into DreamLeague S19. Every team will be fearful of them, and the Cabezon still has room for another crown.
READ MORE: Team Liquid and Gaimin Gladiators just played the first classic of Dota 2 patch 7.33