Dawnbreaker was introduced in Dota 2 patch 7.29 on April 9, 2021, and is the newest hero added to the game. Since then the hero has gone through several balance changes, and now she is in Captain's Mode.
In the recent Dota 2 balance patch 7.30c, Dawnbreaker is finally allowed to be drafted in the competitive scene. Now that The International is less than a month away, pro players will have their work cut out for them as they attempt to figure out where she lies in the current meta.
---
Dawnbreaker has a versatile kit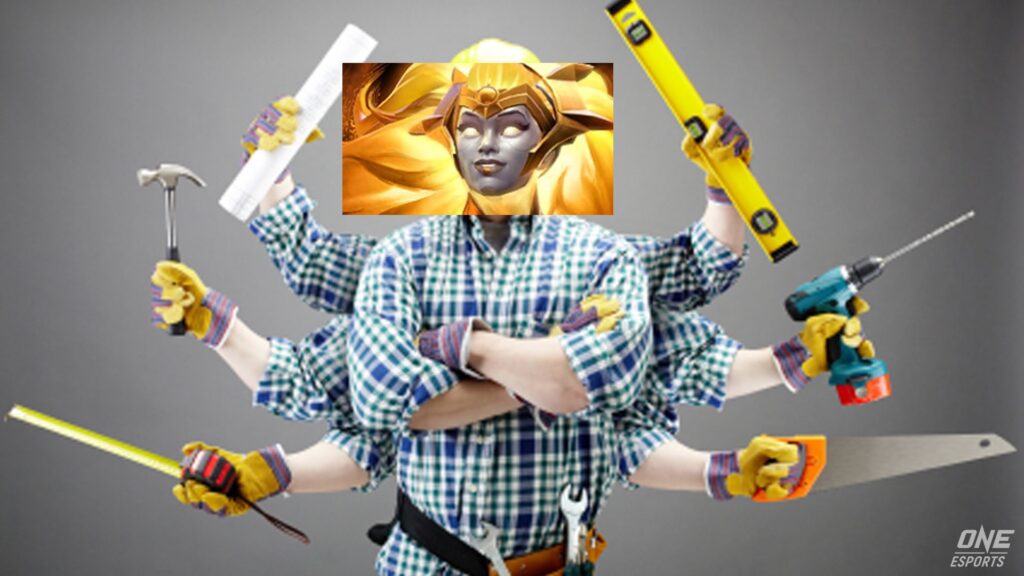 Dawnbreaker has an interesting combination of skills. The hero is tanky and has good strength gain. She also self-sustains thanks to Luminosity, which provides a heal for her and her allies.
The hero comes with two mobility spells too. Celestial Hammer allows her to throw her weapon and then travel halfway towards it while leaving a slowing trail of fire.
Solar Guardian allows Dawnbreaker to teleport to an ally on the map, with the ability to output waves of healing and damage, and stunning the area when she arrives.
---
---
Dawnbreaker is finding her place in Captain's Mode
Because the hero comes with a good mixture of damage, stuns, and healing abilities, the pro players are still trying to figure out the best way to use her.
The hero has mostly been banned at the BTS Pro Season 8, and when Dawnbreaker makes it through the ban stage, she is usually first picked in that game.
The two options pro players are looking into are either playing Dawnbreaker as an aggressive offlaner or as a healing hard support.
When played as an offlaner, Dawnbreaker rushes Phase boots, then goes for items that provide a good balance of offense and defense, such as Echo Sabre, Assault Cuirass, and Black King Bar. Steven "Monster" Noel demonstrated how to use the hero offlane in the match between TEAM TEAM against D2 Hustlers.
Support Dawnbreaker is very different. The hero focuses entirely on her healing spells instead, and equips two main items: Holy Locket, for 35% bonus healing, and Aghanim Scepter. Aghanim upgrades her healing to provide 1,320 (from 475) HP and 60% evasion to allies at max level.
Time will tell what is the best way to play her. Her entry into Captain's Mode will add plenty of spice heading into The International 10.
READ MORE: The 3 best Beastmaster counters in Dota 2 patch 7.30b