Southeast Asian squad BOOM Esports took revenge on Tundra Esports at the Gamers Galaxy Dota 2 Invitational Series Dubai 2022, winning the grand finals 3-2 to take home US$109,000.
It was a revenge tour for BOOM, beating the team that knocked them down to the lower bracket in the first place. The SEA squad became the only team to even take games off Tundra through the playoffs.
BOOM's midlaner, Erin Jasper "Yopaj" Ferrer, has firmly established himself on the world stage as a midlane superstar. The Filipino 20-year-old put in highlight after highlight through the tournament. His Templar Assassin became the scourge of Europe—across four TA games against Team Secret, OG, and Tundra Esports, two of which were the final championship-clinching elimination games, he amassed 56 kills, one death, and 36 assists.
Tundra grabs advantage through the first three games of Gamers Galaxy Dota 2 Invitational Series Dubai 2022 grand finals
The first game saw Tundra Esports pick up a surprising Legion Commander in the midlane for Leon "Nine" Kirilin, taking advantage of an undocumented change in 7.31 for the hero's Moment of Courage where it is dealing extra damage.
Facing a melee hero in Yopaj's Ember, Nine capitalized on the opportunity to dominate the lane—and a fortuitous double damage rune into a solo kill did not help BOOM's case.
By the time the clock hit 10 minutes, Nine found himself three kills, all on the opposing Ember. For Tundra, it was a stellar start that snowballed wildly out of control, hunting down BOOM's heroes all game with Legion, Doom, and Hoodwink, while their Gyrocopter received complete free farm, ending in a swift 32-minute victory.
BOOM learned their lesson quickly in game two, banning the Legion while drafting a massive teamfight lineup centered around Faceless Void, Invoker, and Death Prophet cores, even throwing in a position four Tidehunter.
The game had a similar trajectory to the first game of the series, but it was BOOM benefitting this time—similarly, Yopaj's Invoker got a solo kill on Nine's Void Spirit, which helped kickstart the Invoker's constant ganking. BOOM's Souliya "JaCkky" Khoomphetsavong also had an undisturbed game on Faceless Void, putting in a stellar KDA of 12/0/10 to lead BOOM to a victory.
In the third game, Tundra's Timbersaw last pick proved to be a masterstroke. Facing three strength heroes, Nine's Timbersaw had an excellent game, constantly punishing BOOM whenever they overstepped. Tundra played their draft to perfect, and yet again, it was Oliver "skiter" Lepko's farmed Gyrocopter that closed out the game with multiple clean sieges of the BOOM base.
---
---
Yopaj's Templar Assassin comes to the rescue on brink of elimination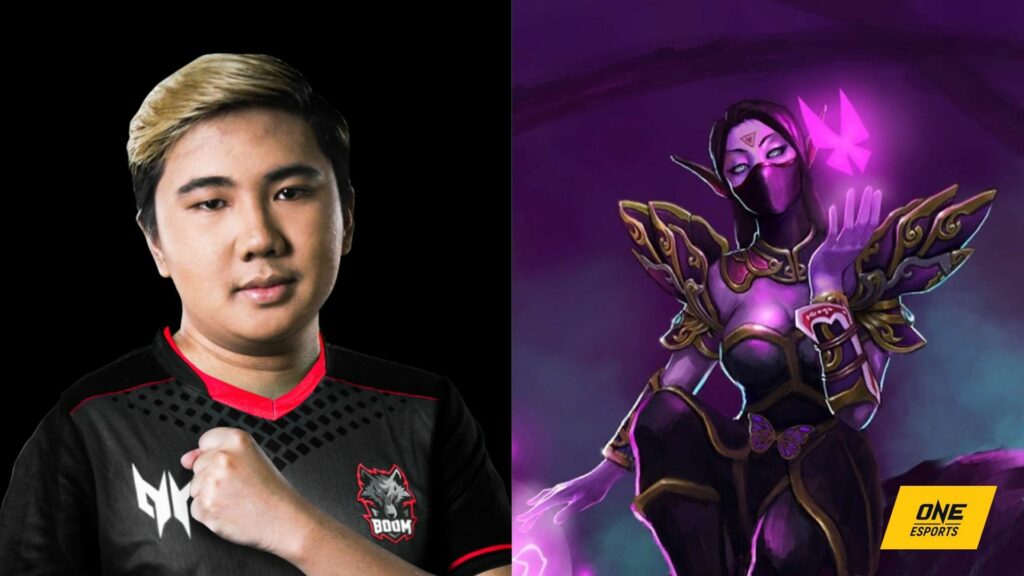 Threatened with elimination, BOOM adjusted their drafting strategy. Through the series, the SEA team had used their first ban on Monkey King every game. Then, for the last two games of the series, the SEA team took Hoodwink for themselves in the first drafting phase, hitting two key heroes in Martin "Saksa" Sazdov's arsenal.
Tundra's new hire has played Hoodwink for all three games of the grand finals thus far, amounting to a total of five Hoodwink and four Monkey King games out of 14 through the entire tournament.
Considering what happened in the final two games of the series, BOOM seemed to have clearly identified Tundra's biggest threats. Without Hoodwink or Monkey King, Tundra seemed a step slower in teamfights, unable to leverage Saksa's eye for scouting and setting up fights on his favored heroes.
BOOM also banned Io with the Monkey King, while taking out Gyrocopter, skiter's carry in the previous three games of the grand finals.
This prevented Tundra from defaulting to a comfort carry that always did decently in lane with a backup jungle plan, eventually morphing into a powerful ranged siege engine that let the team settle in good positions around him.
Io, who BOOM already lost to Tundra with previously in the first round of the upper bracket, was a critical part of Tundra's strategy to enable skiter fully whenever it was picked, also providing global presence that can overwhelm BOOM.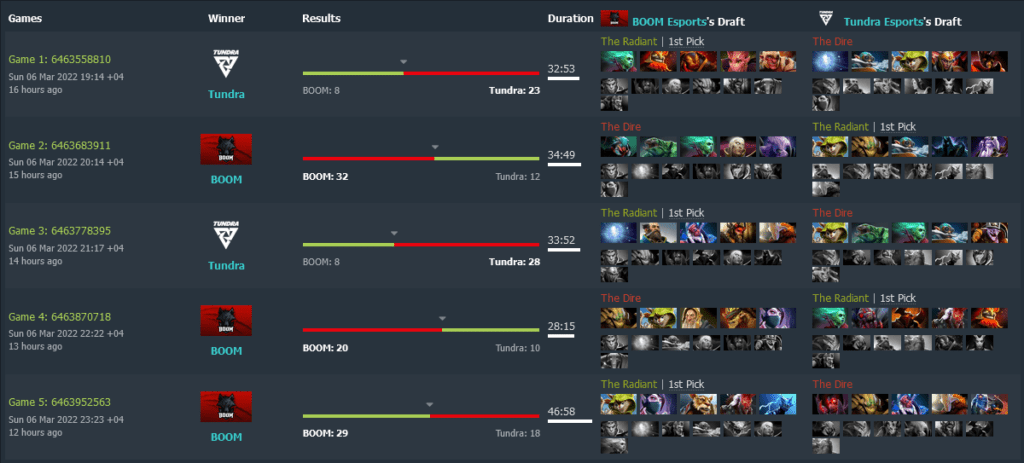 And putting the fearless Yopaj on his Templar Assassin sealed the deal. Tundra, in the absence of several of their comfort picks, put out two wildly different drafts in the last two game—but the result was the same.
There was no answer to Yopaj, who was left to do whatever he wanted, whenever he wanted.
The kings of SEA, proving their mettle on the global stage, will go home US$109,000 richer for their first-place finish. Tundra looked phenomenal following their roster change, and will return to a stacked Europe region with US$54,500, hungry for more.