Just in time for Christmas, Valve dropped the final promised Dota 2 Battle Pass of the year alongside a brand new Aghanim's Labyrinth event.
This Battle Pass features the much anticipated Mirana of Nightsilver Persona, Dread Retribution Drow Ranger Arcana bundle, and many more cosmetics and bundles!
---
What is in the Aghanim's Labyrinth 2021/2022 Dota 2 Battle Pass?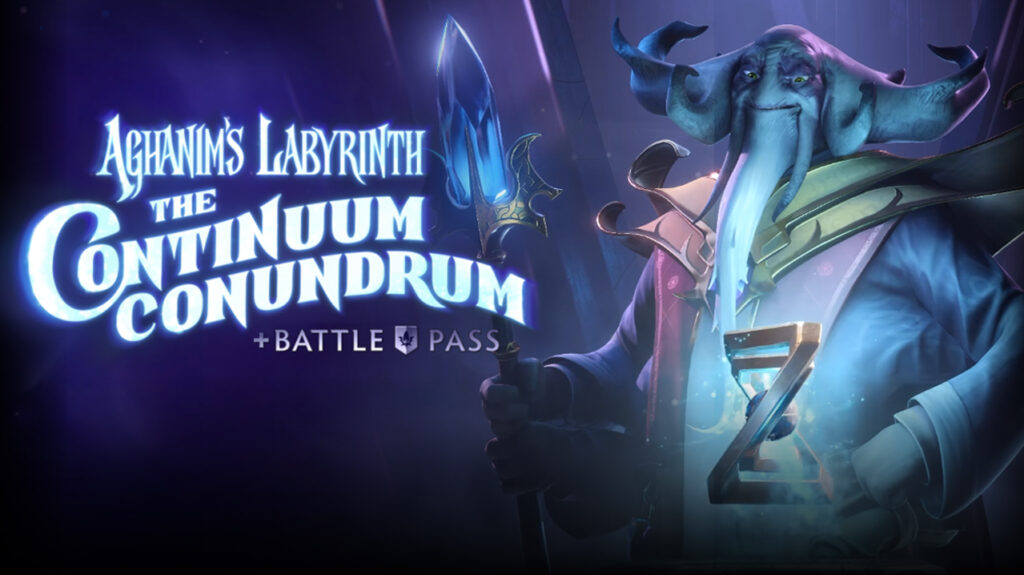 Similar to the Nemestice Battle Pass, this new Aghanim's Labyrinth Dota 2 Battle Pass is loaded with plenty of brand new hats including a Persona for Mirana and a delicious Drow Ranger Arcana for players to get their hands on.
Mirana of Nightsilver Persona and Dark Moon bundle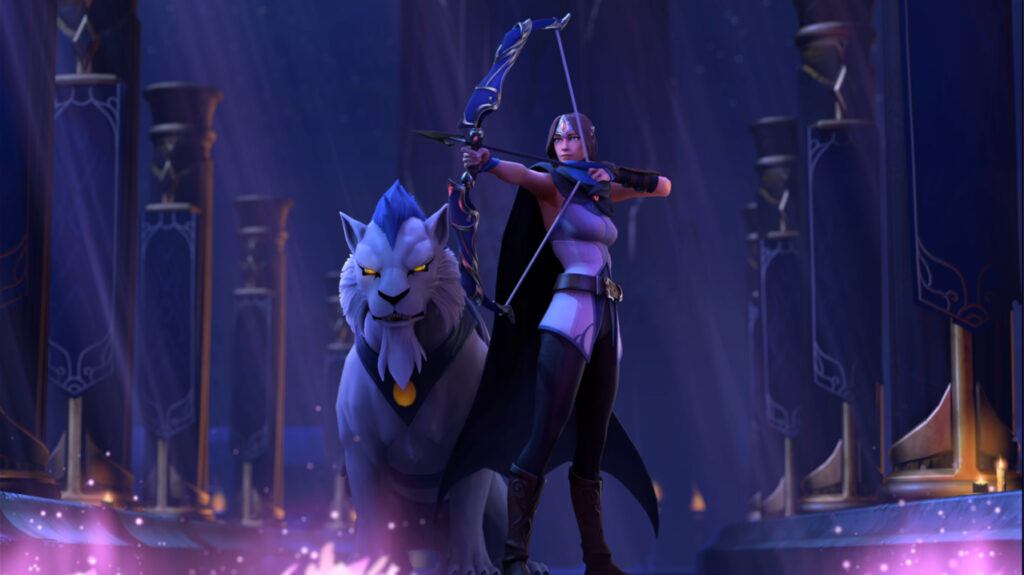 DOTA: Dragon's Blood fans will be pleased to know Mirana has finally received her in-game Persona and she looks regal as ever.
Equipping the Mirana of Nightsilver Persona will completely change her and Sagen's models and animations to match those found in the show.
Fans who prefer something more similar to her original look will want to get their hands on the Dark Moon bundle which will alter Mirana's Personas outfit.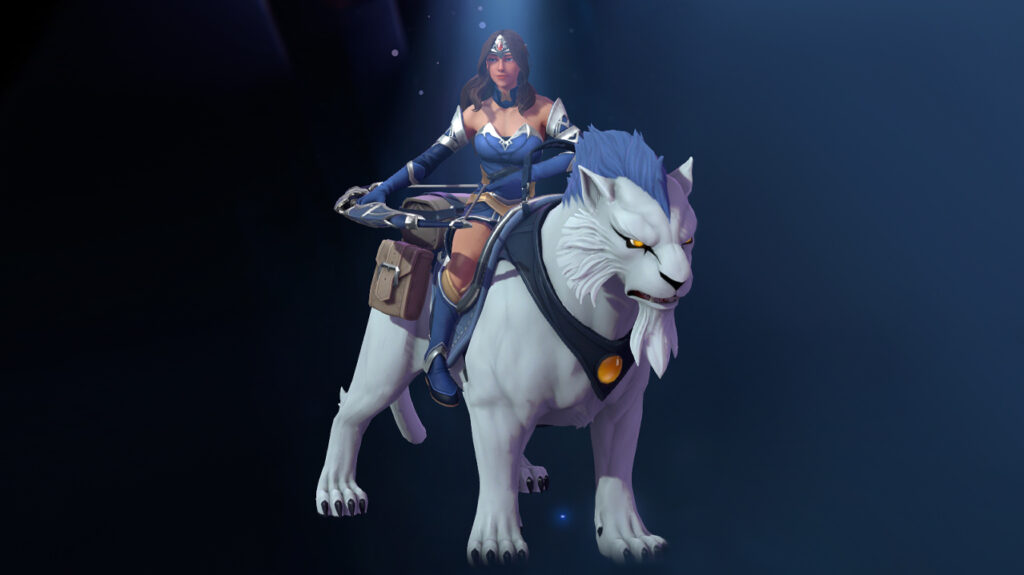 ---
---
Dread Retribution Drow Ranger Arcana bundle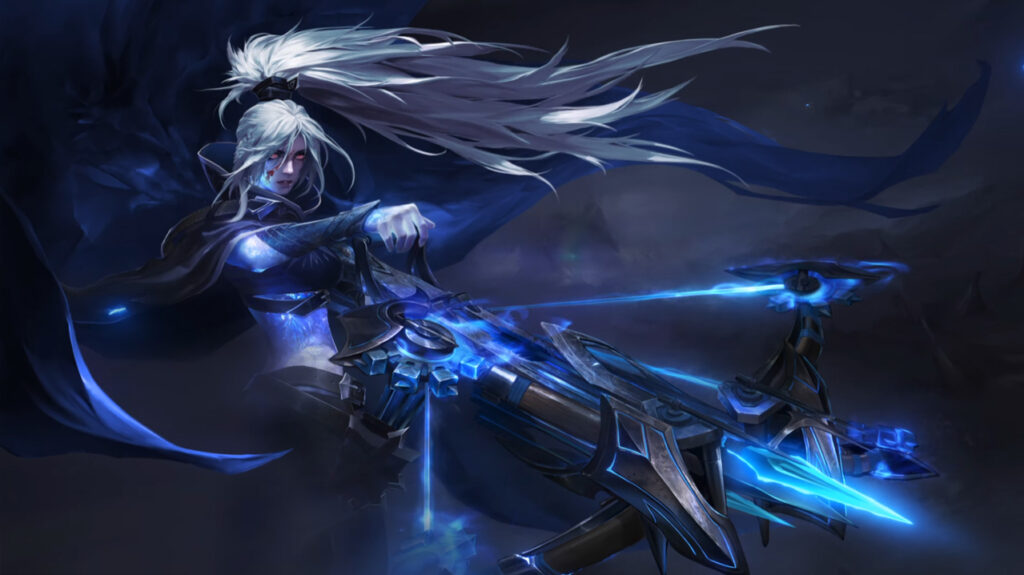 Also included in the newest Dota 2 Battle Pass is a brand new Drow Ranger Arcana which changes her model and voice, adds over 800 Arcana-exclusive voice lines, brand new animations, and skill icons.
Cursed after having worn the Mask of Maddness, dark memories of her slain family long forgotten have resurfaced to haunt Traxex each and every day.
She also experiences the pain and anguish through the eyes of those lost to dark and cruel fates. Driven mad, Traxex walks the earth delivering merciless judgment on those too blind to see their own twisted reality.
The Drow Ranger Arcana also comes in two styles. The standard blue being the default, and a menacing red variant which players can unlock by snagging revenge kills in standard games.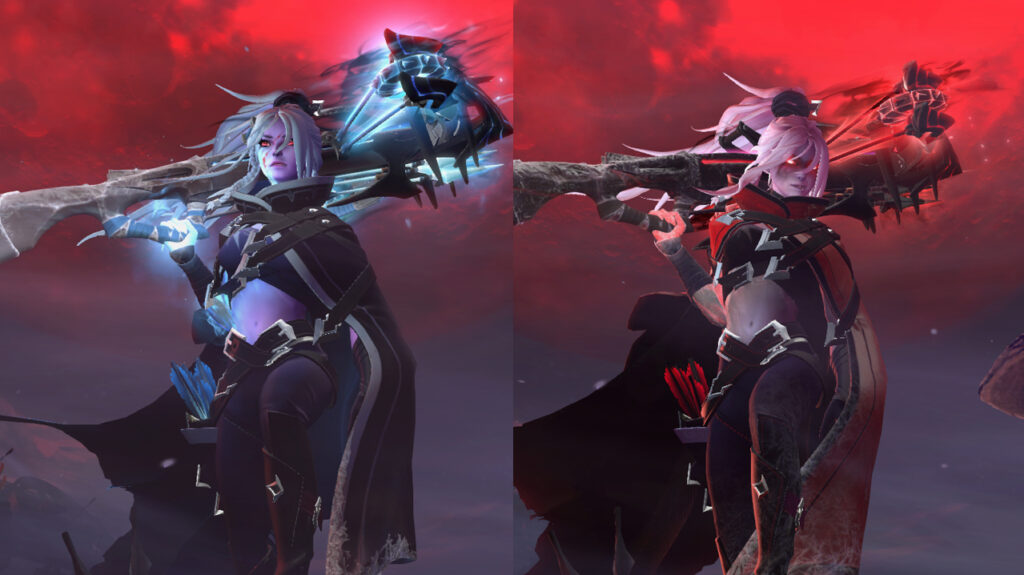 Tomo'kan Incarnate Prestige bundle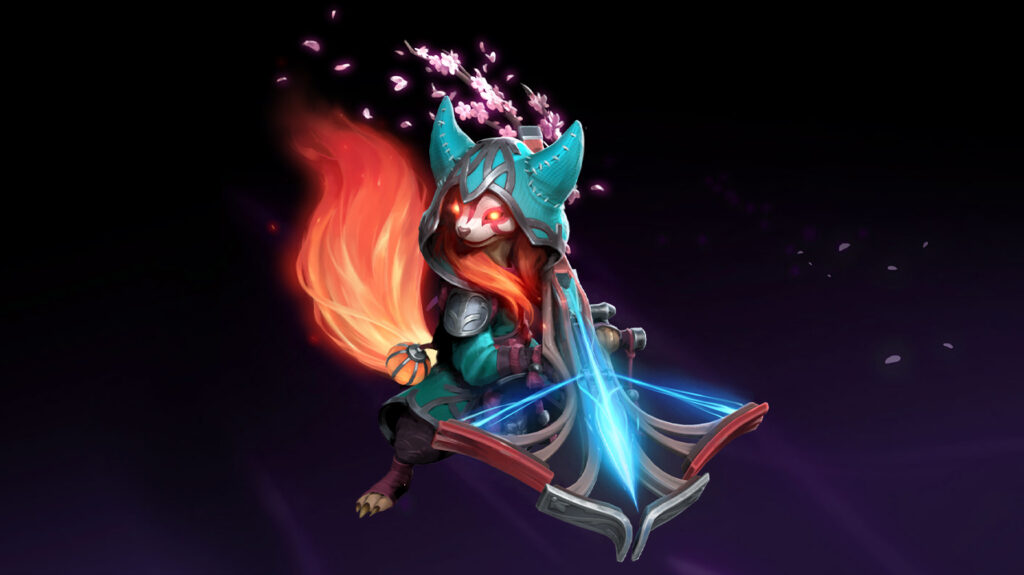 Even Hoodwink received a bit of a glow up with her first ever prestige set, the Tomo'kan Incarnate.
The bundle comes with a complete four piece Tomo'kan Incarnate cosmetic set. The chest piece alone changes the skill animation for Hoodwink's Scurry ability whilst also changing the look of the skill icon.
Cavern Crawl bundles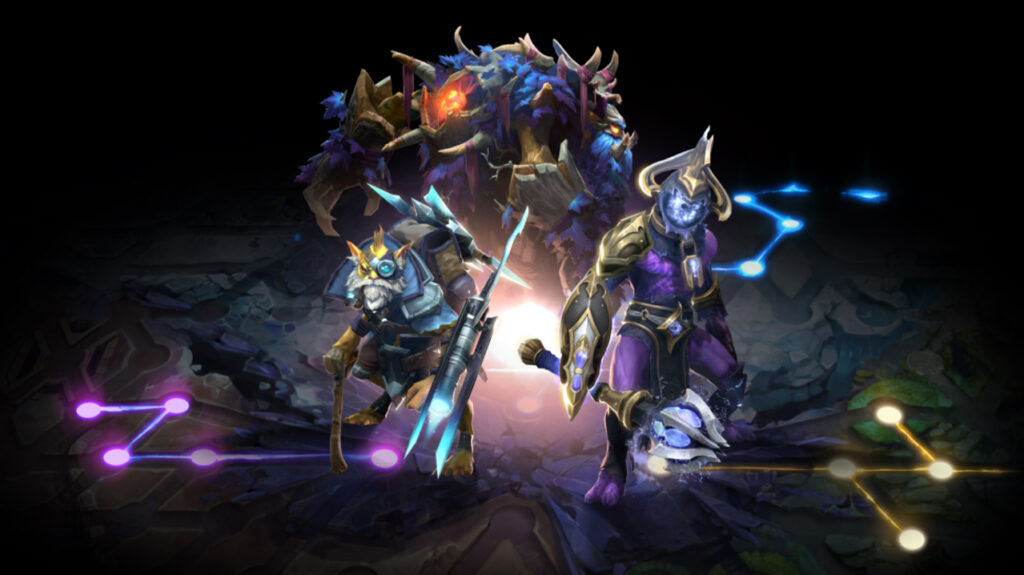 It ain't a real Dota 2 Battle Pass without some Cavern Crawl sets!
This Cavern Crawl features brand new sets for Bounty Hunter, Faceless Void, and Treant Protector. All of which can only be unlocked by reaching the end of a Cavern Crawl category.
Faceless Void is tied to the carry path, Bounty Hunter can be found at the end of the utility path, and Treant Protector can be found at the end of the support path.
---
How to unlock these new bundles and Persona?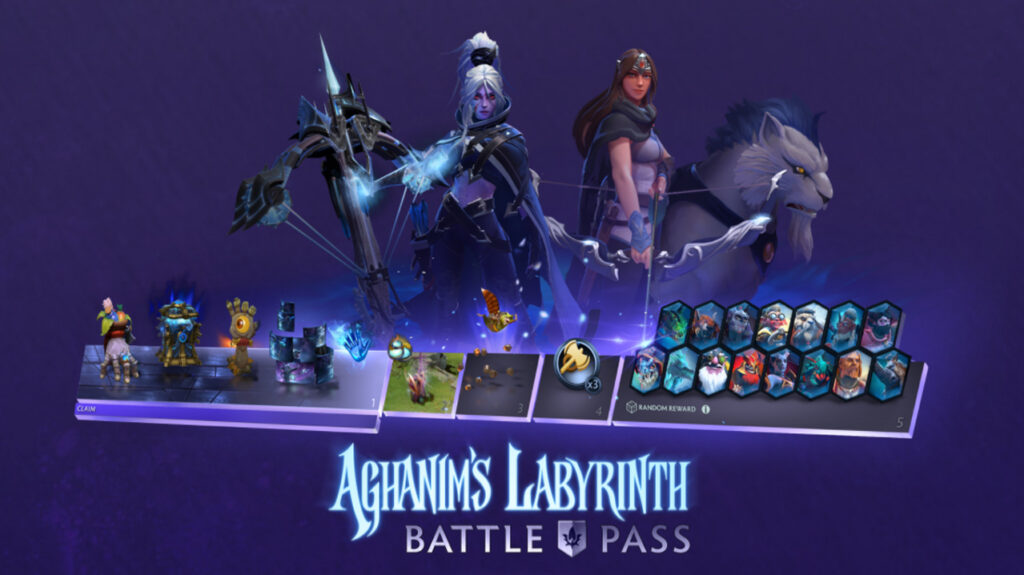 Excluding the Cavern Crawl sets, the Drow Ranger Arcana, Hoodwink set, and Mirana Persona for this Dota 2 Battle Pass can only be claimed after hitting specified Battle Pass levels.
Mirana of Nightsilver Persona — level 135
The Dark Moon bundle — level 235
Tomo'kan Incarnate Prestige bundle — level 277
The Dread Retribution Drow Ranger Arcana bundle — level 333
Levels can be earned by playing matches, completing objectives, or purchasing levels directly.
The Dota 2 Battle Pass also offers new Immortal Treasures as rewards for levelling up. Players will receive an Immortal Treasure at:
Level 1
Level 10
Level 22
Level 36
Level 52
Level 76
Level 109
Level 153
Level 205
Level 234
After reaching Battle Pass level 234, players will receive an Immortal Treasure every 20 levels.
Immortal Treasures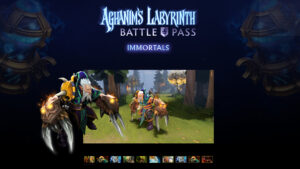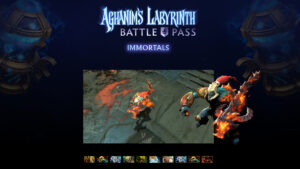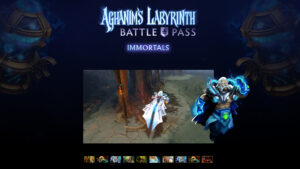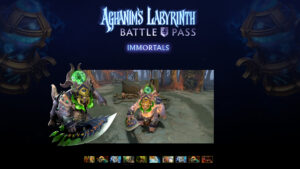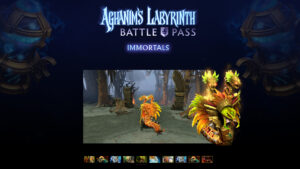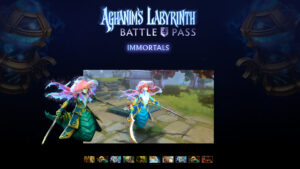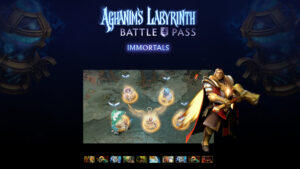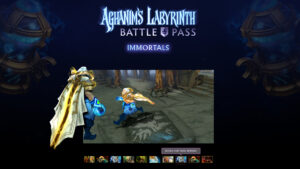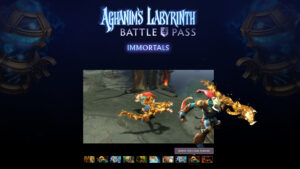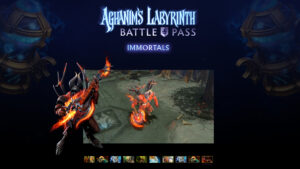 Lone Druid Claws of Nuranu
Huskar Draca Maw/Golden Draca Maw
Zeus Immortal Pantheon/Golden Immortal Pantheon
Underlord Emerald Subjugation
Venomancer Aktok's Domain
Naga Siren Bell of Meranthia
Omniknight Paragon's Pride bundle
Doom Soul Shredder bundle
The 2021 Battle Pass comes in three tiers fans can purchase:
Level 1 Bundle for US$7.49
Level 50 Bundle for US$26.99
Level 100 Bundle for US$41.99
Check out the entire Dota 2 Battle Pass and the Aghanim's Labyrinth event on Dota2's official site.
READ MORE: DOTA: Dragon's Blood Book 2 trailer teases conflict between Lina and Mirana