Valve just released the 2021 Dota 2 Battle Pass, alongside the new Summer Nemestice event.
The centerpieces of the Battle Pass are the Phantom Advent Arcana bundle for Spectre, and Davion of Dragon Hold Dragon Knight Persona.
---
What is in the 2021 Dota 2 Battle Pass?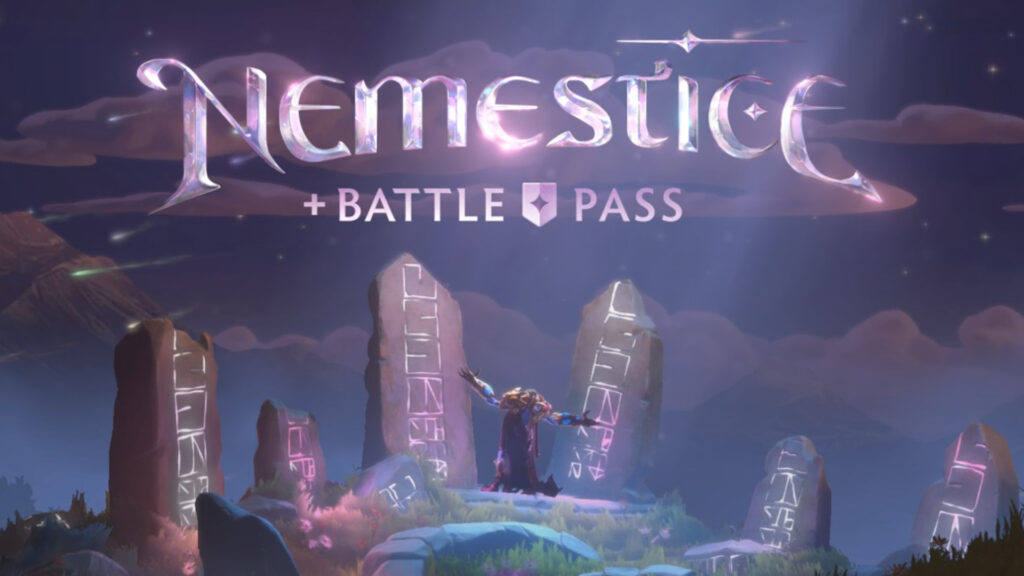 The all-new Battle Pass is stacked with epic features and coveted rewards — including both the Davion Dragon Knight Persona and the awaited reveal of the Spectre Arcana that won the TI10 Dota 2 Arcana vote.
Phantom Advent Arcana bundle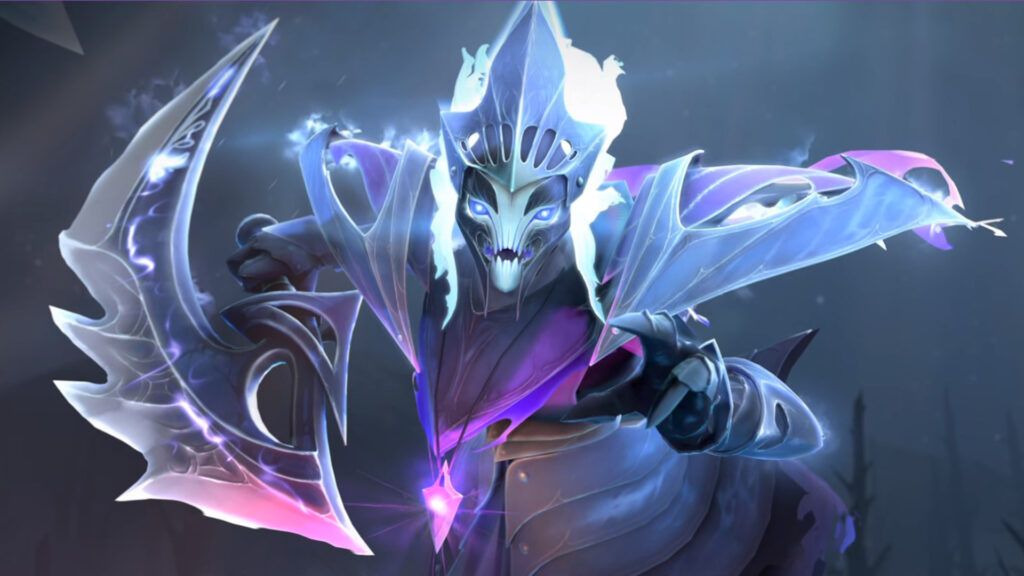 The bundle has an all-new model and loadout pedestal for Spectre. It also includes custom animations, attack sound, and ambient effects.
Spectre's Spectral Dagger, Dispersion, Desolate, and Haunt all have special effects and custom hero assets. The character also has a new custom death, and special item effects for Radiance and Blademail.
Spectre's Arcana bundle has an alternate Phantom Ascension style that players can unlock by earning a Mega kill streak in 100 unique games.
Players can still earn this alternate style after the 2021 Dota 2 Battle Pass has concluded, as long as they've unlocked the Spectre Arcana bundle.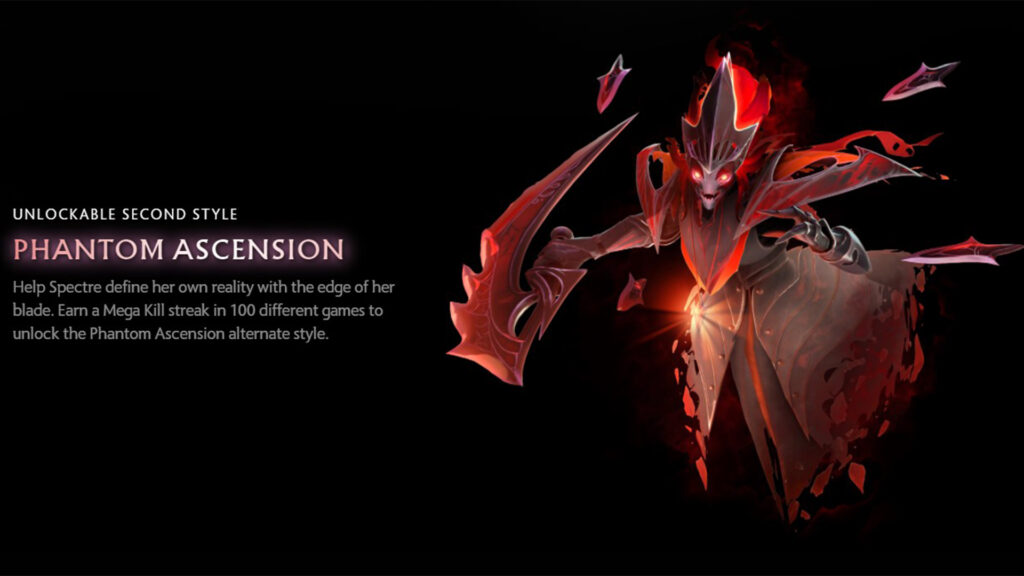 ---
---
Davion of Dragon Hold Dragon Knight Persona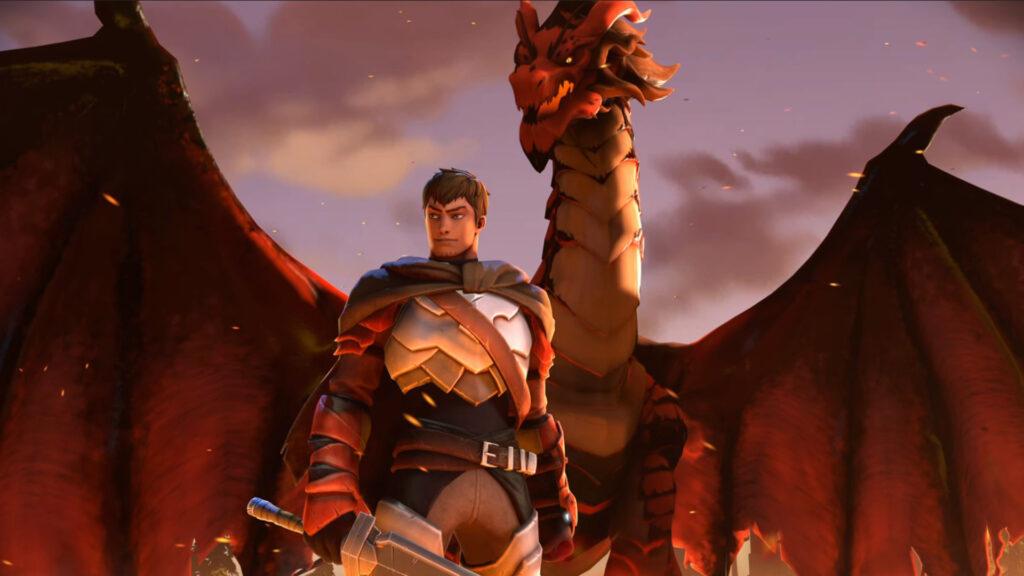 Straight out of Netflix's Dota: Dragon's Blood Anime comes the Davion of Dragon Hold Dragon Knight Persona. The new Dragon Knight Persona comes with Davion's Broken Sword, Helmet, and Pauldrons.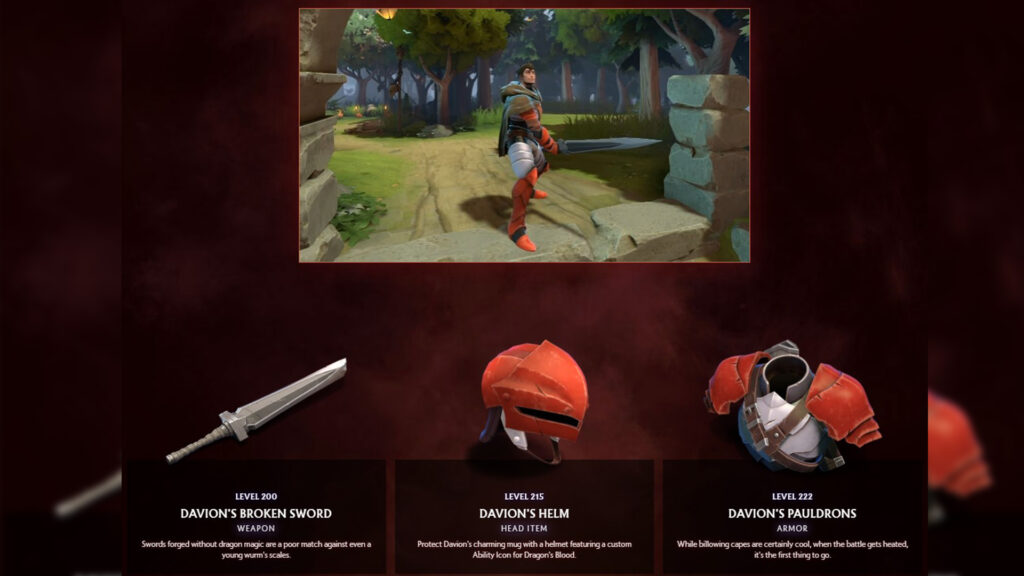 Dark Artistry Throwback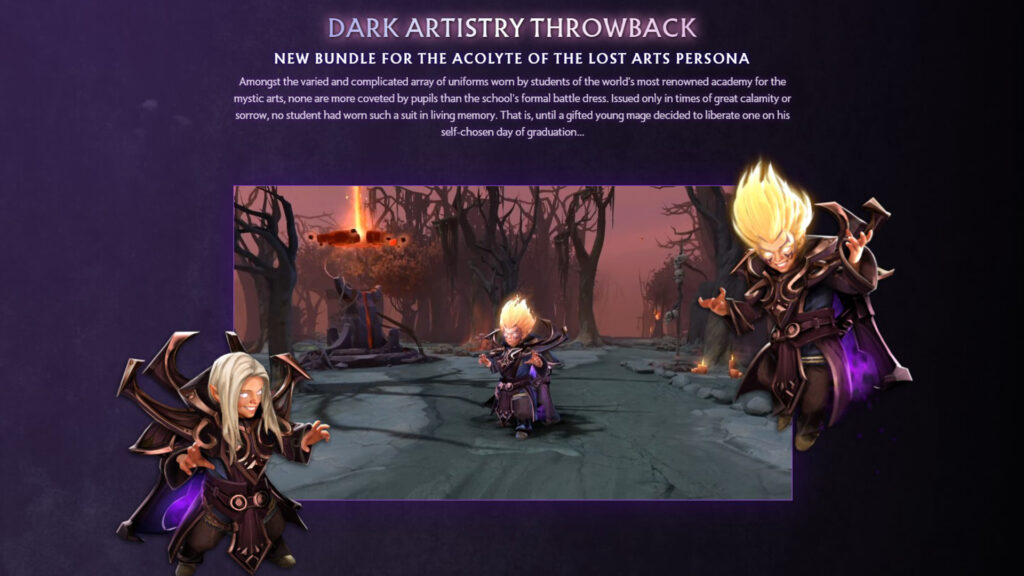 Valve has also added a revamped version of The Acolyte of the Lost Arts Persona. Players that already own the Invoker Persona will have their items upgraded to Exalted quality, including a special gold border to indicate that they had it originally.
All previous and future owners of the Invoker Persona will also receive a new voice pack that will give insight into Young Invoker's personality.
---
How to unlock these new bundles and Personas?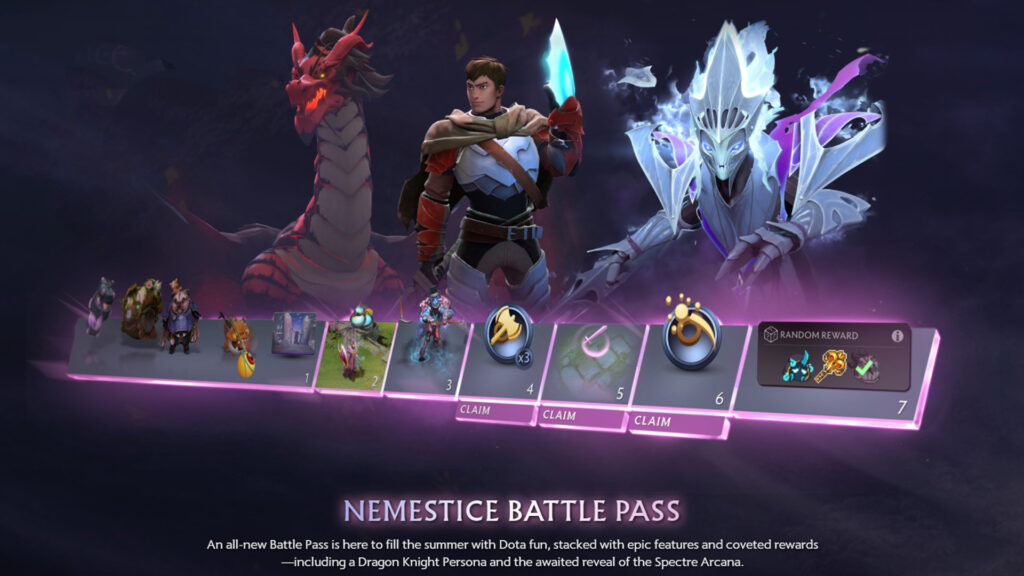 The 2021 Dota 2 Battle Pass needs to be leveled up to unlock rewards. You can do this by playing in matches, completing objectives, or purchasing levels directly.
The 2021 Dota 2 Battle Pass also offers new Immortal Treasures, alongside the Dragon Knight Persona and Spectre Arcana.
Players will receive Treasure 1 at levels 1, 10, 22, 36, 52, 76, 108, 150, 205, 240, then every 15 levels thereafter.
Immortal Treasures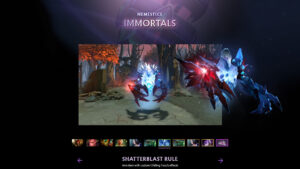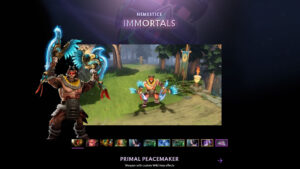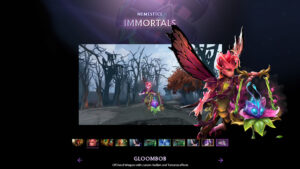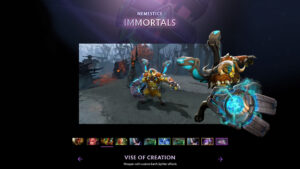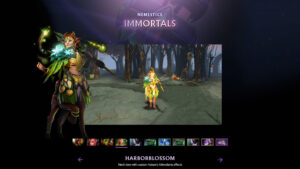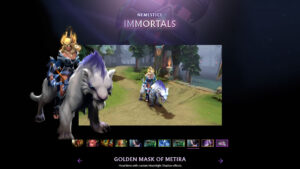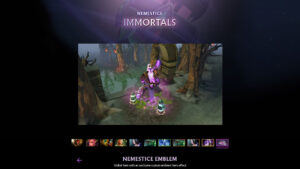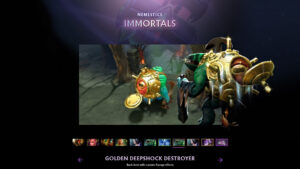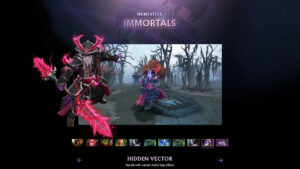 Beastmaster Primal Peacemaker
Dark Willow Gloombob
Elder Titan Vise of Creation
Enchantress Harborblossom
Mirana Mask of Metira/Golden Mask of Metira
Tidehunter Deepshock Destroyer/Golden Deepshock Destroyer
Ancient Apparition Shatterblast Rule
Void Spirit Hidden Vector
Nemestice Emblem
The 2021 Battle Pass comes in three tiers fans can purchase.
Level 1 Bundle for US$7.49
Level 50 Bundle for US$26.99
Level 100 Bundle for US$41.99
This won't be the only Battle Pass for Dota 2 fans this year. Wykrhm Reddy announced that there will be a second one later on.
Check out the entire 2021 Dota 2 Battle Pass and the Summer Nemestice event on Dota2's official site.
READ MORE: Valve is looking for an alternate venue to host The International 10